Angelic Tales: For You Have Sinned
Damien Tracey
Team Angelica
Theatre Royal, Stratford East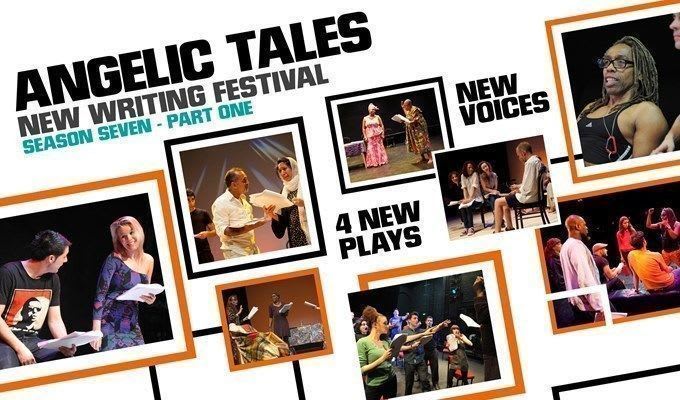 First up of the four plays in this spring's Angelic Tales festival is this one about a traumatized teenager, an ex-choirboy who at 13 was raped by a priest and is now, five years later, turning tricks as a hustler and a prime witness in a case two New Yorker lawyers want to bring against the Catholic Church.
Strongly echoing topical concerns about child abuse and the priesthood, For You Have Sinned is not just about the abused but concerns itself with the effect the abuser's actions have on other parties, though to give too much of the plot away would be a spoiler.
The couple who are bringing the case have their own problems. Mikey (Andrew Bentley), himself from a Catholic family of Irish origin, has MS and proposes adopting abuse victim Josh (played with in-yer-face freshness by Jesse Angelo). His wife Michelle (Melissa Veszi) isn't so keen on the idea, especially when she finds out about Josh kissing Mikey.
This is a serious subject wrapped up in comedy. There is a great deal of fun when Josh turns up unexpected at Mikey's parents' house for Christmas and meets kindly dad John (Jon McKenna) and too-often tippling mum Nora (Paddy Glynn deliciously comic but also the most tragic figure of them all).
Damien Tracey's script has some beautiful writing as well as a slightly camp comic touch, but they don't mute his feelings about his subject. They come through strongly, especially as the play becomes more complex and darker with new revelations.
Rikki Beadle-Blair directs this rehearsed reading in away that makes you forget these are actors holding scripts. They engage the audience as though the performance was fully staged, aided by the intimacy of the studio performance space which the Theatre Royal has established as part of its café-bar Gerry's opposite the main theatre's entrance.
This is the seventh New Writing Festival that the Theatre Royal has mounted in association with Team Angelica. In the past, the emphasis has often been on local young talent, but this play largely involves a rather older cast and writer.
An after-show exchange with the audience produced plenty of comment and questions and Damien Tracey paid tribute to the mentoring of Beadle-Blair and his Angelic Team partner John R Gordon, remarking how much had changed in his play as they worked on it together.
This batch of Angelic Tales includes Dance with Me, a romantic comedy by Lettie Ncube, The Rally, by Nieve Linton, about teenage girls and a murder investigation, and Infidelity by David Holmes, which presents the story of a "Jihadi Jane." They are performed on 23 and 24 March but there are more promised for 5 to 7 May.
Reviewer: Howard Loxton