Anita and Me
Meera Syal, adapted by Tanika Gupta
Birmingham Repertory Theatre in association with Theatre Royal Stratford East
Birmingham REP
–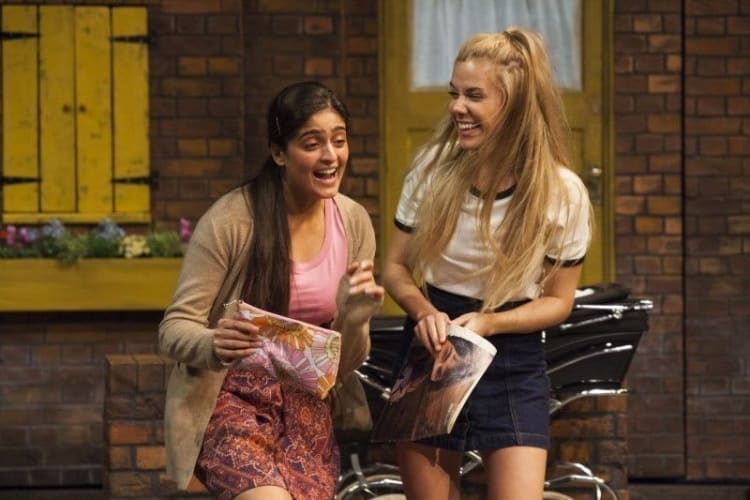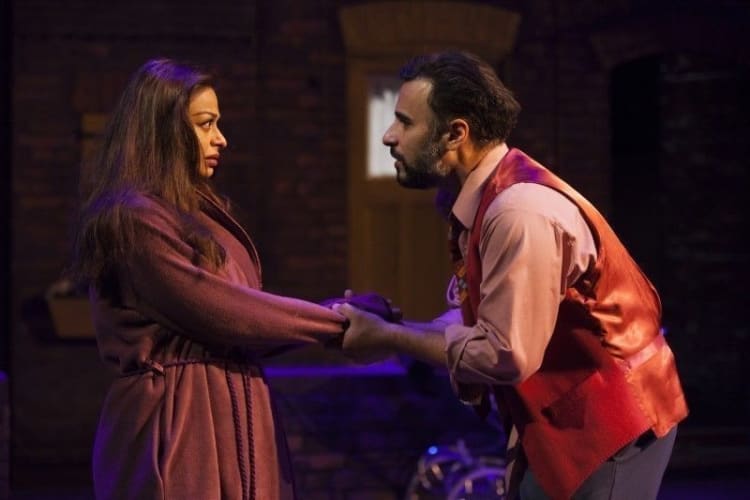 First came a novel, then a film, now a stage show. Meera Syal's semi-autobiographical story about two young girls—one white, the other Indian—growing up in a West Midlands village in the 1970s is getting its world première in a West Midlands theatre.
All the ingredients are there for a bostin' show, as they say in that part of the country: a heart-rending story, a talented cast, an experienced adapter and a successful director. But all the parts don't gel; the play lacks tension, focus and purpose.
Anita and Me was Syal's first novel and charts the goings-on in the fictional village of Tollington.
Anita is a cool, unruly, modern girl from a working-class family whose parents have no time for her. Meena is middle-class; her parents have come to Britain to give her a better life. Opposites attract and the two girls strike up a friendship which threatens naive Meena's whole outlook on life as she wants to become more like her new best friend.
Mandeep Dhillon gives a creditable interpretation of Meena, her attempts to be as cool as Anita being commendably laughable as her dancing lacks cohesion. Her gyrations to Slade's "Cum On Feel the Noize" are especially comical. She subtly changes into a teenager who sees people for what they are.
Jalleh Alizadeh is also impressive as Anita, the confident, outgoing rebel who lives for today and merely wants to have a good time.
But Tanika Gupta who adapts the novel glosses over Anita's back-story of how she is neglected by her mother and yearns for the loving family that Meena has.
When the two girls eventually break up as Meena recognises that Anita is no better than the racist thugs with whom she associates, there is too little tension; it should be the defining moment of the play but the scene lacks a spark.
Gupta concentrates more on portraying how people from different backgrounds integrate into a close-knit community which may be torn apart with the construction of a motorway. There seems too much going on for there to be any cohesion from one scene to the next.
As for the rest of the cast, Ameet Chana as Shyam and Ayesha Dharker as Daljit are impressive as Meena's parents who are not able to give her much attention after the birth of their son. They are concerned that their daughter is turning into a "rude and horrid girl" who "speaks like she's just escaped from the sewers".
There are solid contributions from effervescent Janice Connolly as neighbour Mrs Worrall who immerses herself in the part, Chris Nayak as Mr Bhatra, the council official who is beaten up by the village troublemakers, and Joseph Drake as Sam, the jobless bully who thinks only of himself.
Bob Bailey's set is atmospheric: a row of dilapidated terraced houses, pallets, crates and old tyres conjuring up an authentic image of a 1970s Midlands village.
The play does have its funny moments, with Meena's family often being urged to move to Wolverhampton because Tollington is "so backward".
But often Anita and Me cannot decide whether it is a musical or a play. None of Ben and Max Ringham's tunes is memorable; the music tends to decrease the pace unless it is an accompaniment to dancing.
Roxana Silbert, Birmingham REP's artistic boss who directs, and Tanika Gupta seem to have a muddled vision of what Anita and Me should be; a pleasant enough evening ought to be bostin' but it isn't. Soz.
Reviewer: Steve Orme