Anna Bella Eema
Lisa D'Amour
Arcola Theatre, Atticist and Ellie Keel Productions
Arcola Theatre
–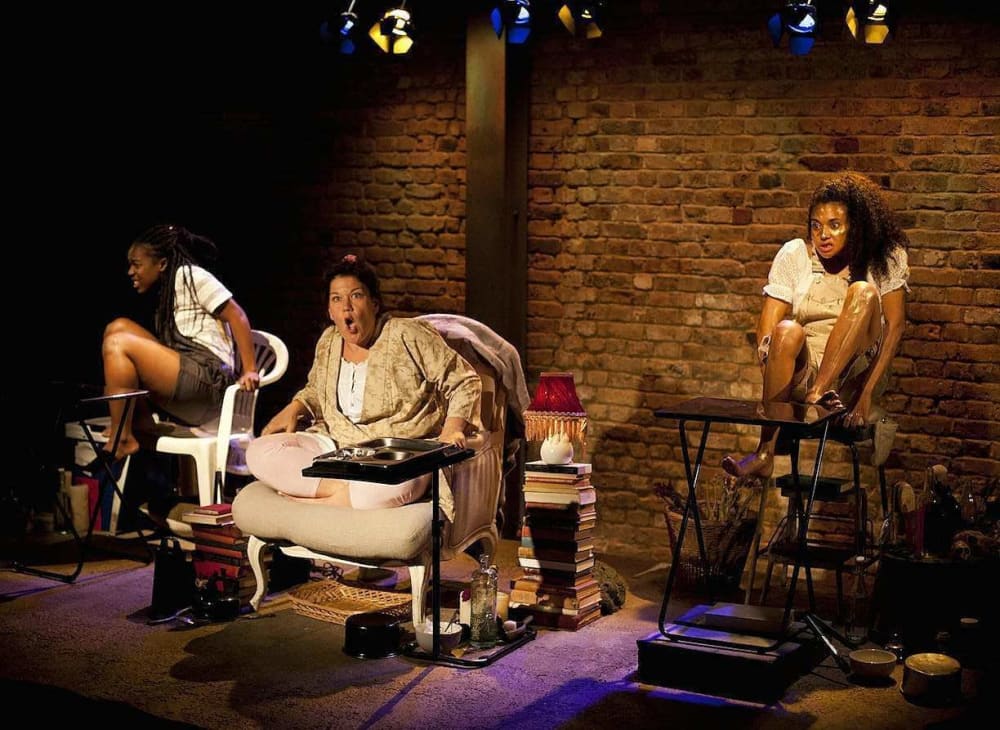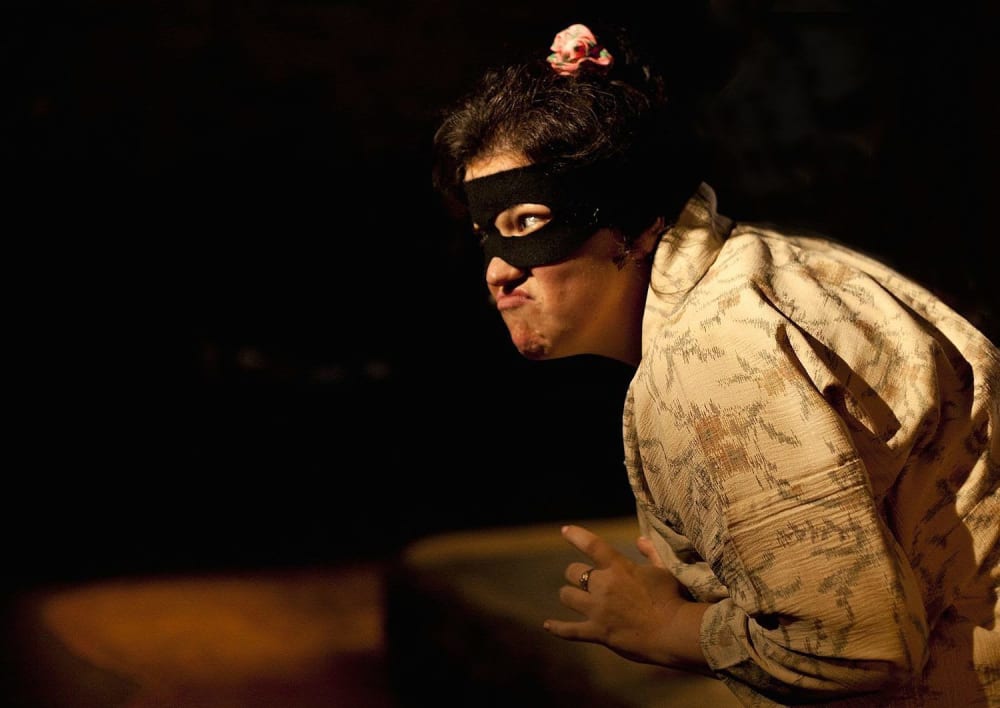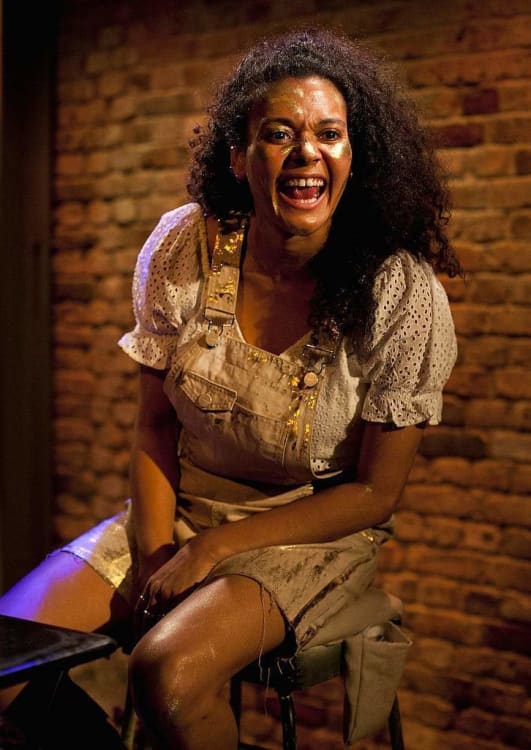 This is a strange play: a mixture of Southern Gothic, magical realism and social document that describes itself as "a ghost story for three bodies with three voices," three bodies who are on stage already when the audience enters sitting or crouched on three chairs, three chairs they rarely leave in a trailer home which is the only place they have ever lived.
In the centre is agoraphobe Irene, twenty-five, who describes herself as a "thick" woman, not stupid but sturdy. She is slouched in her chair like a Francis Bacon painting. She introduces herself and begins the story, explaining that things that happened, or didn't happen, are happening or will happen are "all simmering in one pot" here in this trailer home.
She wants to tell you the story of her daughter, bouncy ten-year-old Annabella who is sitting left of her, a daughter who has helped her confront the forces outside, a girl whose head bursts into flames, a girl who went out the door one day and came back with another girl she had made out of mud. They decided to call her Anna Bella Eema and she is sitting in the third chair. She doesn't look muddy but glistens with gold in some places and her bright eyes don't seem to miss anything.
While Irene shuts herself off from what is happening outside, though she has a home-based job licking stamps for a living, Annabella has seen the change there, how the children she used to play with have all gone, that now they are the only ones left in this trailer park which is right in the path of the new interstate whose builders are advancing towards them.
The effect of the coming of that highway is the simple plot that takes place in the real world, a metaphor for attitudes to change whether environmental, political or personal puberty. On another level, Irene can change into a wolf to defend her offspring and territory; Annabella in a coma encounters talking owls and raccoons—there is even a vampire.
It is sometimes confusing and a challenge to keep up with but totally fascinating, made more so by its sound world with the use of music (by Chris Sidorfsky) with sung passages, strange vocalisations and props used for percussion.
For this British première Lisa D'Amour made some revisions to the text originally premièred in Texas in 2001 and Jessica Lazar's director creates a magical atmosphere with sound and additional music by Tom Foskett-Barnes, design by Anna Lewis (who uses piles of books as furniture), David Doyle's lighting and three splendid performances.
From the start, Beverly Rudd grips the attention, her animated face constantly changing, a mother both gently protective and boldly pugnacious, she makes you believe she believes in her own transformations. Gabrielle Brooks is Annabella, full of vitality and excited about her discoveries, and Natasha Cottriall, as Anna Bella Eema, with a gaze that sometimes seems distant sometimes seem to skewer the audience duplicates her creator but with a weird difference and Puck-like mischief. All three skilfully meet the production's considerable challenges to create something poetic and beautiful.
Reviewer: Howard Loxton