Anna Karenina
Leo Tolstoy, adapted by Helen Edmundson
Sheffield Theatres
Crucible Theatre
–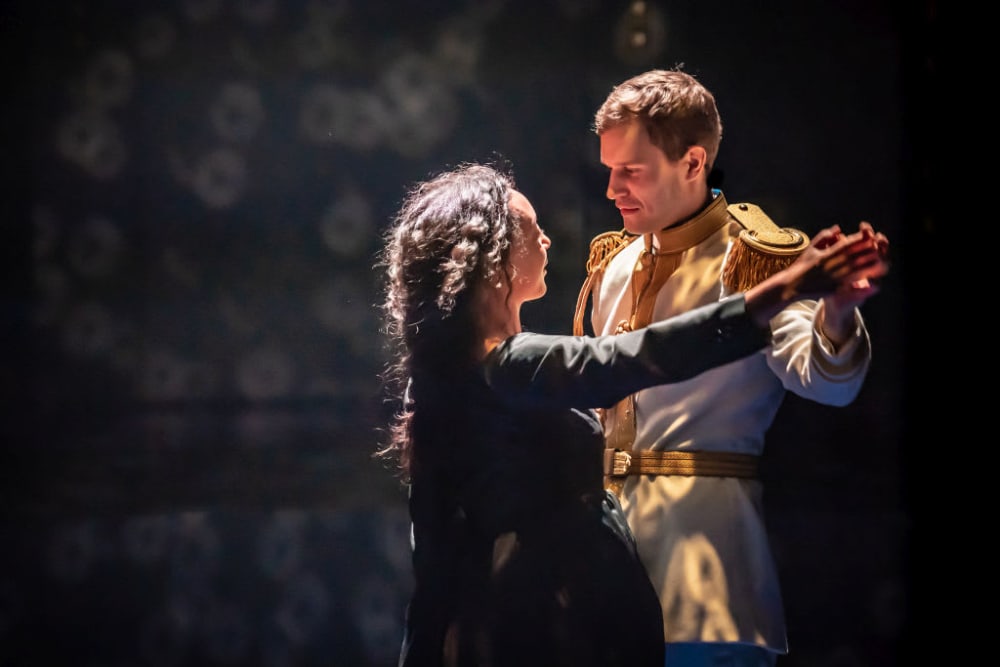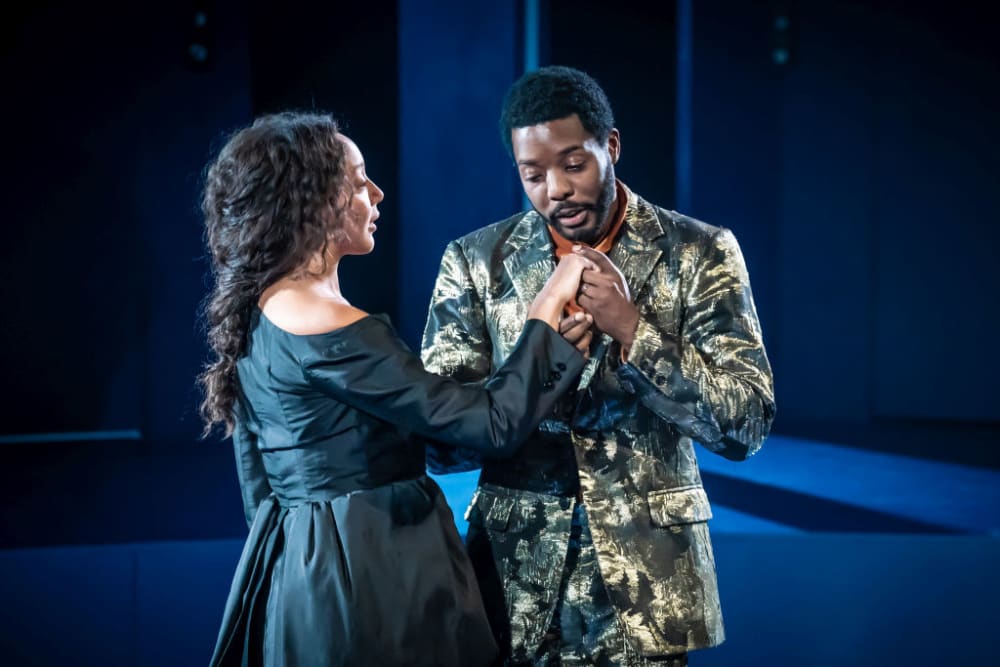 Tolstoy's broad canvas in the novel presents a considerable challenge for adapter Helen Edmundson and director Anthony Lau. How can such a dense and complex work be reduced to less than three hours in the theatre?
The narrative is pared down to focus on emotive issues relating to love, marriage, passion and adultery as well as love of the land and a beginning of concern for the exploited peasant labouring class.
Designer Georgia Lowe offers a spare, undecorated circular set which has to represent the luxurious and sophisticated life style of the pleasure-loving aristocracy and the long hours and back-breaking work experienced by serfs on a country estate.
The empty stage circle becomes an ice skating rink and a horse racing circuit, but is less effective at suggesting a ball in a rich Moscow palace or a humiliating night at the opera. In contrast, scenes of peasant labour benefit from the sparseness of the setting where skilful use of hula hoops is surprisingly convincing.
But the vicissitudes of love is at the heart of the novel and honoured in this production. Adelle Leonce is a splendid Anna whose decline from infatuated lover to lonely social outcast is clearly signalled and very moving. Her dilemma is choice. How can she follow her heart and succumb to her passion for Vronsky without losing access to her son?
Nick Fletcher's Karenin is a subtle, manipulating, heartless, controlling husband. In graciously insisting that he will forgive Anna's adultery and allow her to see her son if she remains with him, he is saving himself from social embarrassment while making sure that she is punished.
The play, like the novel, raises hard issues about gender inequality. Anna's marriage to Karenin was arranged when she was young, presumably she is financially dependent on him as she is later when she is living with Vronsky.
Societal attitudes to male adultery are forgiving. Anna's wayward brother Stiva, performed with endless charm by Solomon Israel, is discovered in flagrante with the children's governess and when his distraught wife Dolly determines to leave him, Anna is called in to persuade her to stay for the sake of the children. The marriage is saved but Stiva continues to be a serial adulterer and Dolly has to put up with it.
When Anna's adultery is common knowledge, she is cast out by society, humiliated and isolated, while Vronsky is able to pick up the threads of his previous life. Chris Jenk's Vronsky is suitably handsome in his military uniform but his passion seems muted and nothing like as intense as Leonce's as Anna.
Douggie McMeekin as Stiva's friend Levin displays a different kind of passion. Disappointed when he is rejected by Dolly's sister Kitty, he turns to his country estate for solace and pours his energy into working on the land alongside his unpaid labourers. McMeekin's honest and convincing characterisation provides a moral compass missing elsewhere.
Scenes of verbal interaction are supplemented by scenes of non-verbal and symbolic movement. Characters often use the raised outer circumference of the circle as a walkway, having to step off and climb back on again when there is a gap. This is puzzling. A society ball starts off with something like period dance movement which rapidly turns into a bop. This may be a way of reaching out to young members of the audience or to assert the universality and timelessness of dance. An interesting experiment.
There is a lot of interest to enjoy in this production as well as several well judged and emotive performances. It would probably be helpful to read a synopsis of the text if the novel is unfamiliar.
Reviewer: Velda Harris