Anne of Green Gables
Jenna Lee
London Children's Ballet
Peacock Theatre
–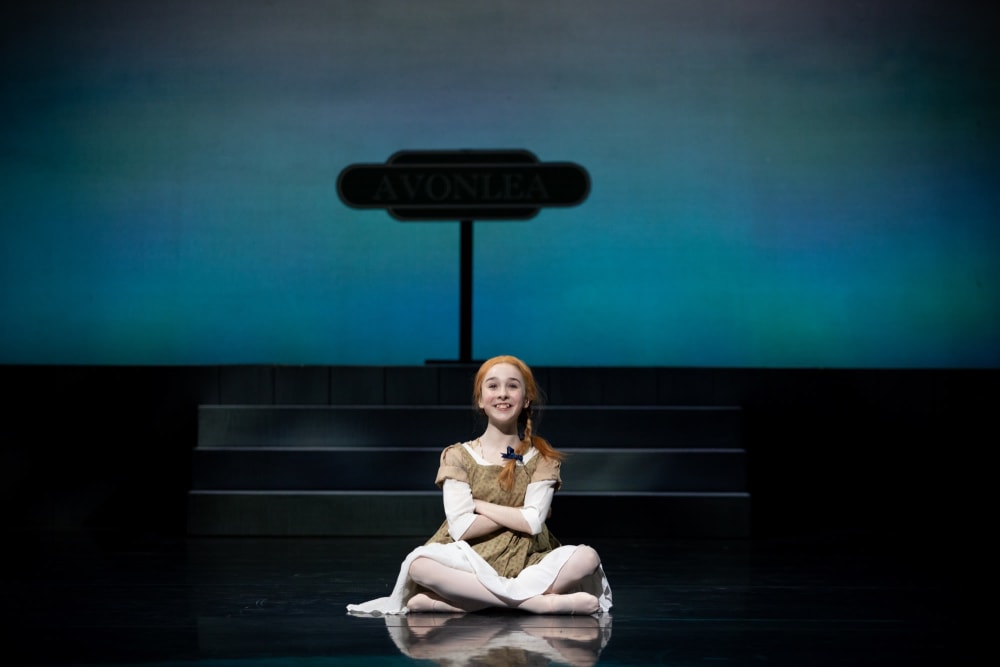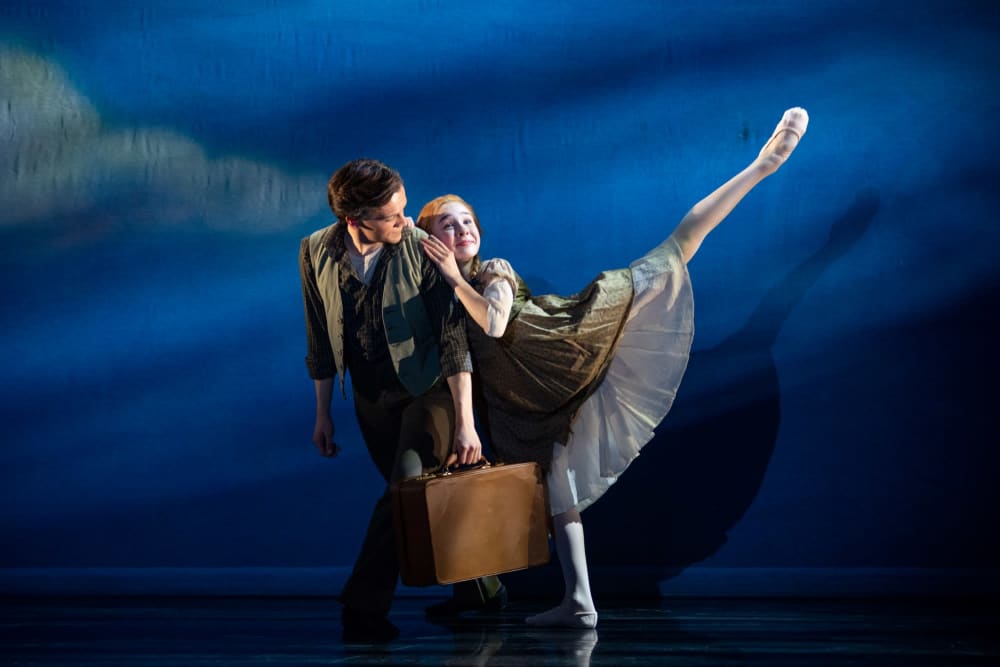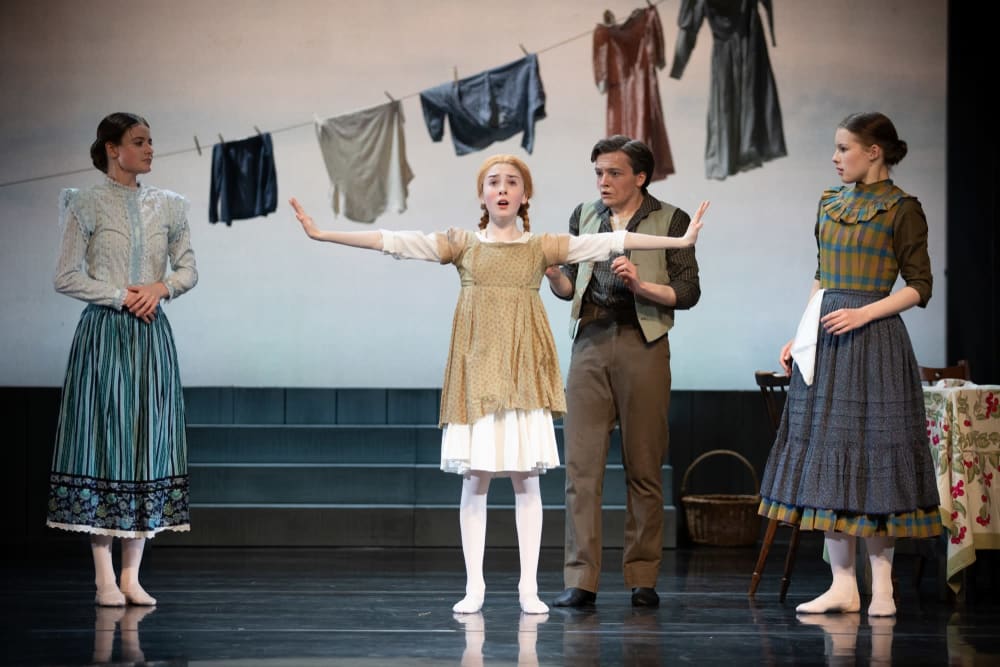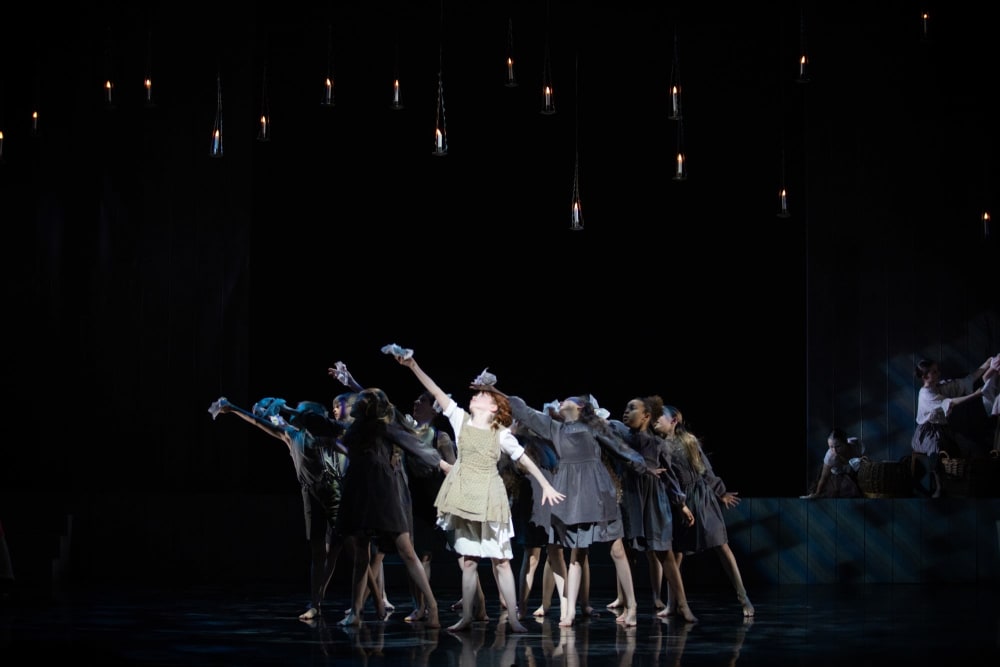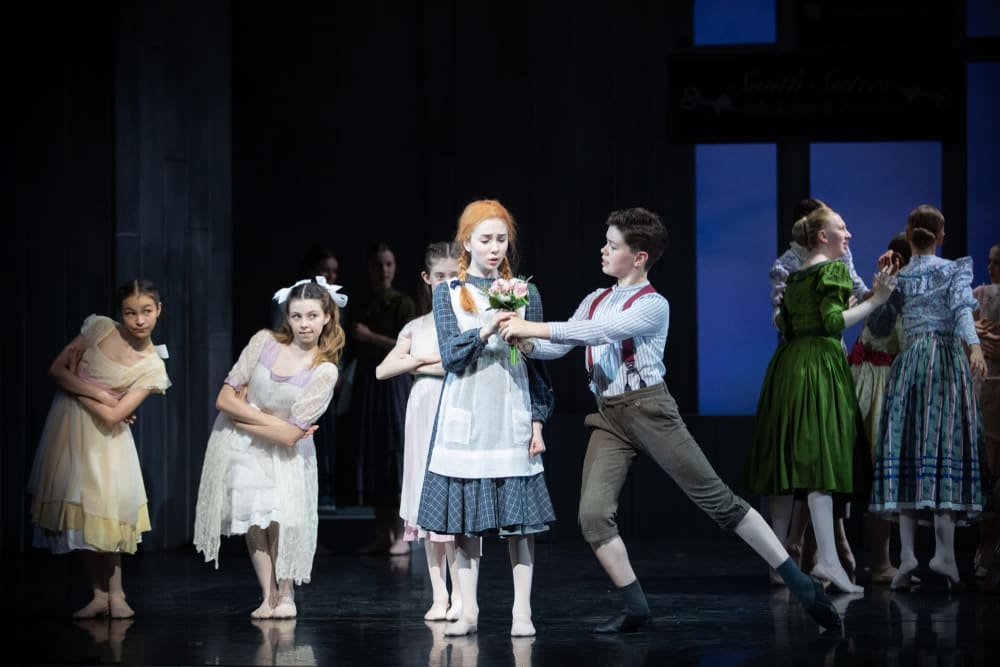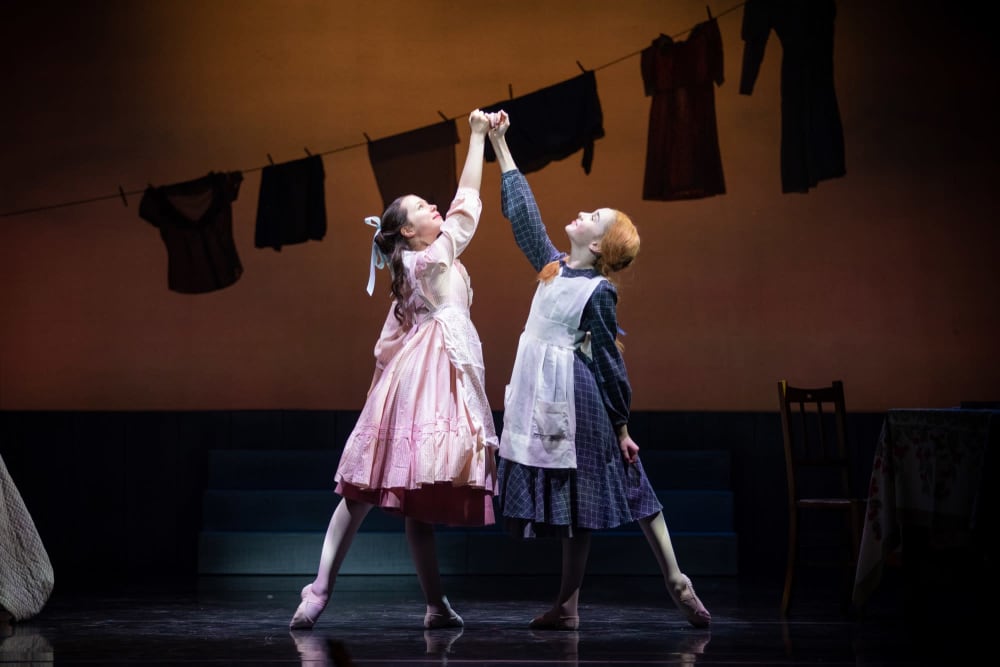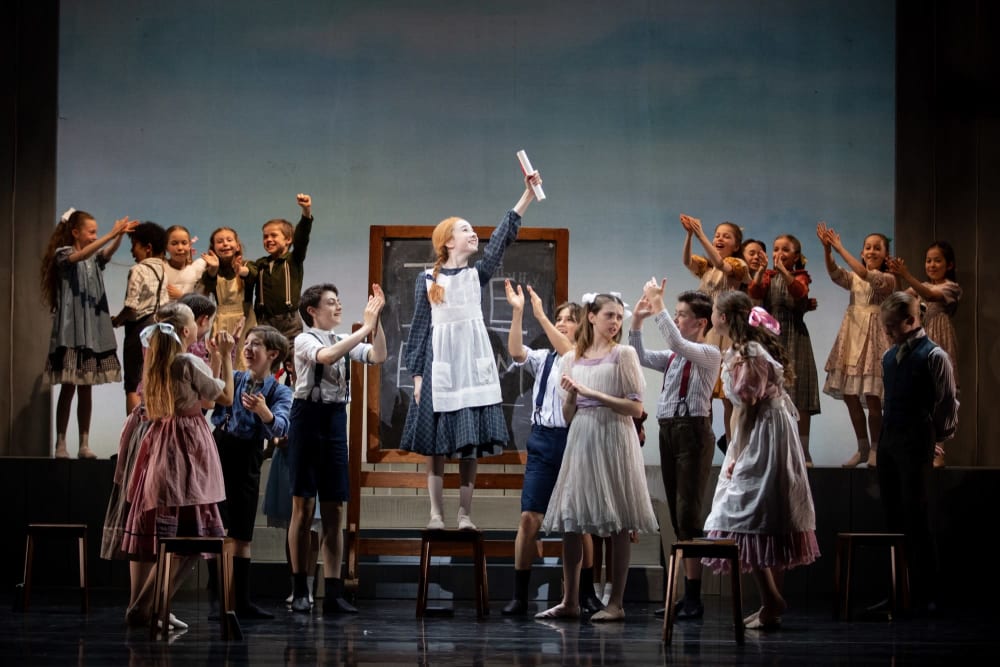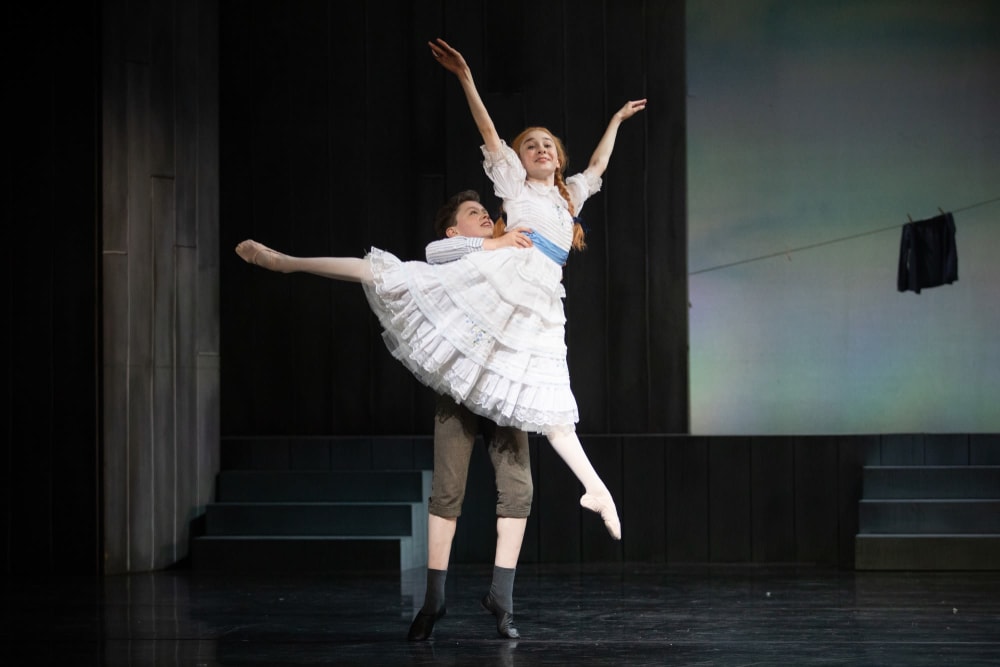 In my household of daughters, the story of Anne of Green Gables by Canadian author L M Montgomery is a firm family favourite, so it was with glee mixed with trepidation that we (two junior reviewers) set out to see how such a cherished classic had been transformed into a new full-length ballet.
We were not disappointed. The only difference between tonight's performance and a professional ballet company is that the dancers are all children. "They are my age," whispers my 10-year-old in utter amazement.
The tale of Anne moving from orphanage to new hometown is performed by the London Children's Ballet, a prodigiously talented company of young dancers between the ages of 9 and 16, set to the music of a live orchestra, with winsome score composed especially for the new work by Gus Nicolson.
Currently led by artistic director Ruth Brill, London Children's Ballet is a charity which every year gives up to 50 children the chance to work towards a West End performance. The ones that go on to join following audition are given free training that ends in a live performance on a West End stage.
This season, choreographer Jenna Lee, returning to LCB after choreographing Snow White in 2015 and Little Lord Fauntleroy in 2016 has devised a superb showpiece for the company's vast talents, reaching into all areas of dance and movement direction to build the world of Avonlea.
A charming picture of plucky Anne who turns her life around in tenacious, high-spirited confidence and heart-tugging emotion is painted as vividly as her famous red plaits. The costumes, sets, choreography, narrative drive and ability to steer clear of the saccharine through the telling of a story of real depth is compelling. The sharpness of storytelling is transmitted through expressive movement and complex narrative threads teased out clearly, a relief for the younger audience members to follow.
The narrative driven performance is not only expressed through gorgeously expressive balletic based movement, but also through a rich vocabulary of mime and exaggerated facial gestures that emotively build drama, deepening the choreography.
Such a focus imaginatively leaps outside of ballet's rigid frame of reference, pulling out beautiful sequences that are more akin to musical theatre and contemporary dance than ballet. The schoolhouse scenes where the children are desk-bound, bashing on their wooden boards, bring to mind the musical productions of Annie or Matilda rather than classical ballet.
As one of the young male dancers said in his introductory speech pre-performance, the cast are clearly taught to inhabit their characters and are given acting and stagecraft lessons as well as dance training and this radiates in performances of the young cast.
The first scene opens at the railway station of Avonlea, Lee and we are soon quickly pulled into the community of the small town for the duration of the show, skipping between parents, children, station workers and shopkeepers.
Every aspect of characterisation is so completely professional that it's easy to slip into disbelief that you are watching children. How they manage to remember the thousands of entrances, stage exits, steps, acting, character changes and spacing is a feat worth applauding in itself.
Annalise Wainwright-Jones puts in a memorable turn as the headstrong, bubbly redhead, Anne Shirley. Wainwright-Jones's version of Anne is mercurial and light, deftly switching her willowy expressive arms and wide-eyed innocence from vulnerable, sensitive orphan to feisty ringleader, tempestuously standing up for what she believes in. Her balletic technique is faultless, as is her ability to captivate audience, even more commendable given that she's only thirteen years old.
Such energy is a good foil for Freddie Lovell's performance as Matthew Cuthbert. Lovell turns himself into a doddery old man in need of help on the farm, until Anne appears to give him purpose and a new lease of life in her high-spirited joy and excitement of finally having found a family of her own.
Yet really, the entire cast must be commended for their sheer joy, neatness of execution and expressive storytelling backed by beautiful period costumes and atmospheric lighting and music. A treat to behold, I am curious to see where each and every one of these talented, hard-working performers appears next and have no doubt that some glittering careers are waiting in the wings.
Reviewer: Rachel Nouchi