Annie
Book by Thomas Meehan, music by Charles Strouse, lyrics by Martin Charnin
Michael Harrison and David Ian with Tulchin/Bartner, Michael Watt, Neil Laidlaw/Ramin Sabi
Piccadilly Theatre
–

Listing details and ticket info...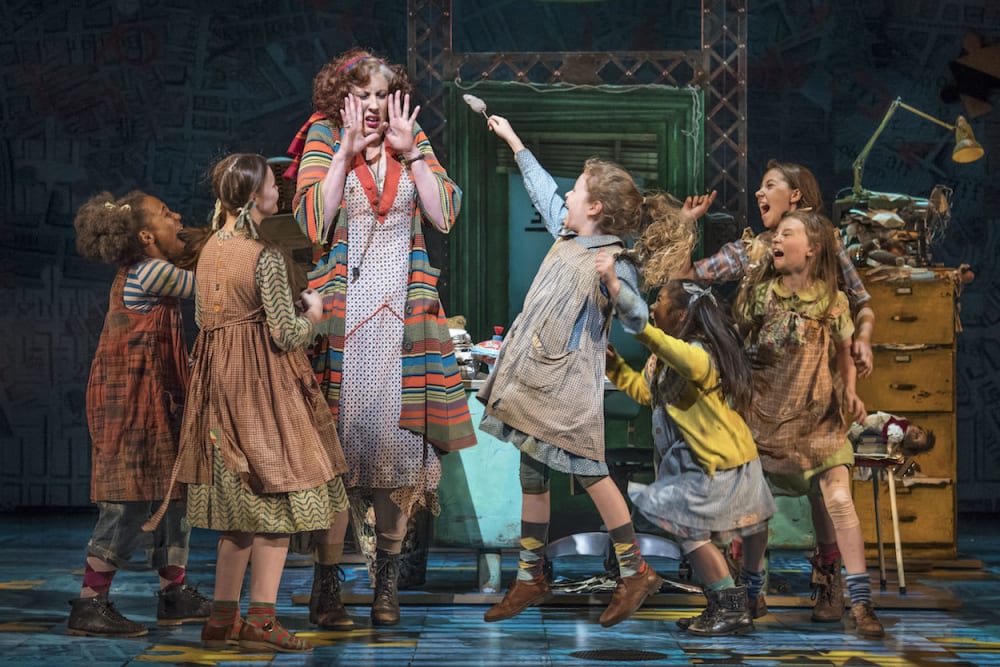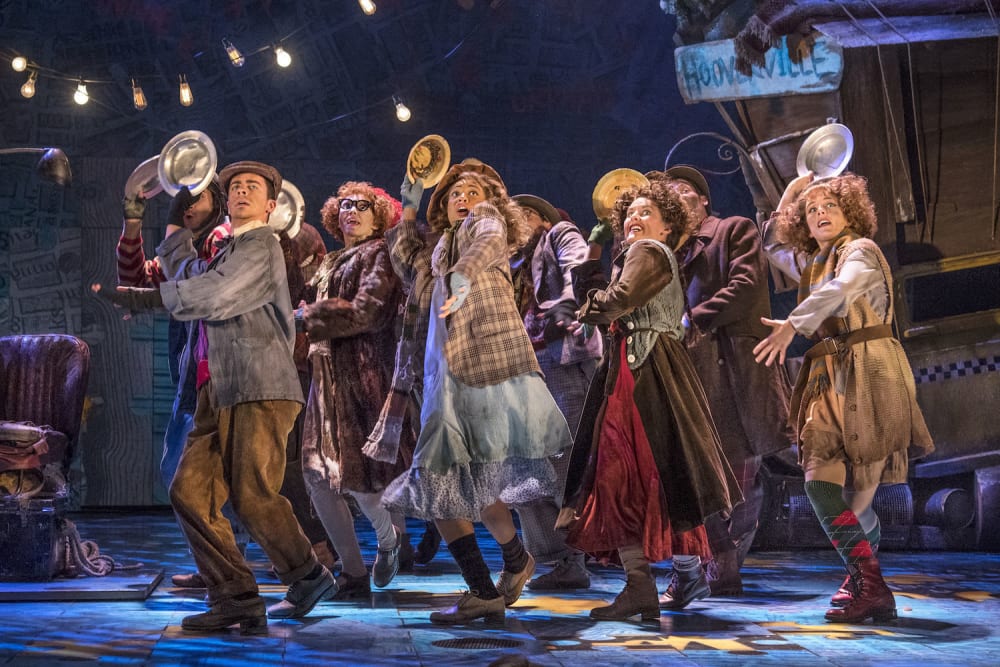 Set against the backdrop of the Great Depression, Annie is a rags-to-riches tale of one girl's hopes and dreams. Annie, a lonely orphan, wants to find her family for Christmas but strikes it rich (literally) when a billionaire adopts her. Throw in a cameo from Franklin Roosevelt, a cast of orphans and three greedy villains and you have an all-singing, all-dancing and all-American adventure.
Featuring cute children, an adorable dog and bucket-loads of optimism, Annie has often had a harsh ride as a musical with a reputation of twee sentimentalism and plastic perkiness. Although "Tomorrow" and "Hard Knock Life" are obvious hits, it's easy to overlook that it's score is packed with classics such as "Easy Street" and "You're Never Fully Dressed without a Smile".
Annie however, isn't really "a jazz hands" musical in the traditional sense. Even though the plot is straightforward, the inclusion of politics means that the audience see the state of NYC through Annie's eyes. The glamour is represented but the grit is also present and the inclusion of "Hooverville" highlights the ridiculous level of the Warbucks fortune and why so many people would be prepared to lie about being Annie's parents.
Although infused with a '30s feel, Nick Winston's choreography is crisp and, with Colin Richmond's jigsaw-inspired design, the production feels vibrant and modern. The supporting cast take on their many roles with great energy and create identifiable characters for each scene—"I don't need anything but you" a particular highlight.
For this performance, the role of Annie was played by Madeleine Haynes, a sassy Annie with an easy confidence and endearing smile. Her scenes with Daddy Warbucks (Alex Bourne) and Grace (Holly Dale Spencer) sparkle as the adults inject warmth and humour into their characters, immensely likeable but just the right side of saccharine.
Every West End show needs a "name" and for this production it's TV comedienne Miranda Hart who makes her West End debut as the vindictive Miss Hannigan. With great stage presence, Hart is a joy to watch but unfortunately her Hannigan, although tipsy and bellowing, doesn't hit all of the right notes to be truly believable as a villain. Instead, like an exhausted supply teacher, she shouts at the orphans without any real power or conviction.
As such, her single moment of possible redemption isn't a surprise. However, she makes great use of her comedic skills and has fun with "Little Girls" and "Easy Street" playing up the flirty side of Miss Hannigan.
Jonny Fines and Djalenga Scott are suitably shady as Rooster and Lily and it's a great touch to include them in other company numbers observing from the shadows. A tad more understated menace would have given the characters even greater villain status but their spot-on caricatures, Mr and Mrs Mudge, are unsettlingly earnest.
Director Nikolai Foster has brought an old classic back to the West End and injected it with a whole new life. The talented cast of children set the bar high in the opening number and with a snappy pace and, plenty of feeling, Annie leaves the audience wanting more. An optimistic, feel-good show is sometimes just what's needed to prove that you are indeed never fully dressed without a smile.
Reviewer: Amy Yorston