Another America
Bill Rosenfield
Oli Sones, Emma Halstead and Park Theatre
Park Theatre (Park 90)
–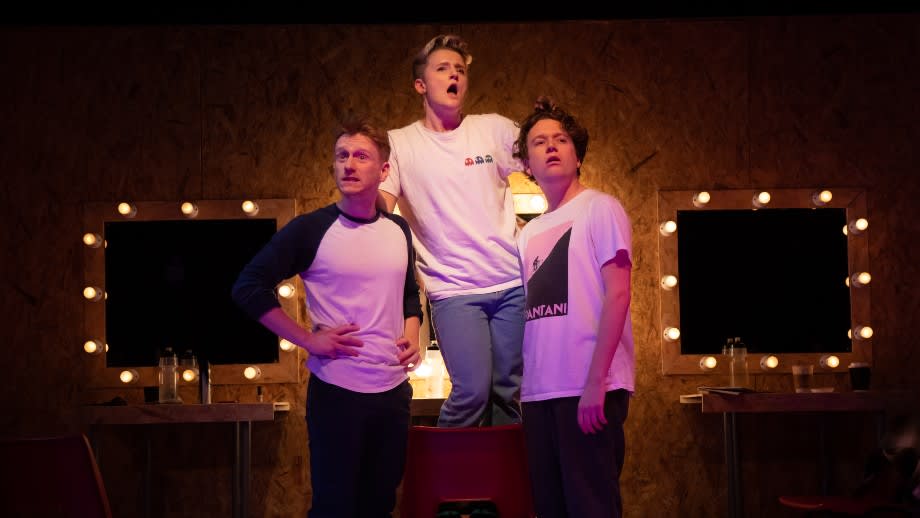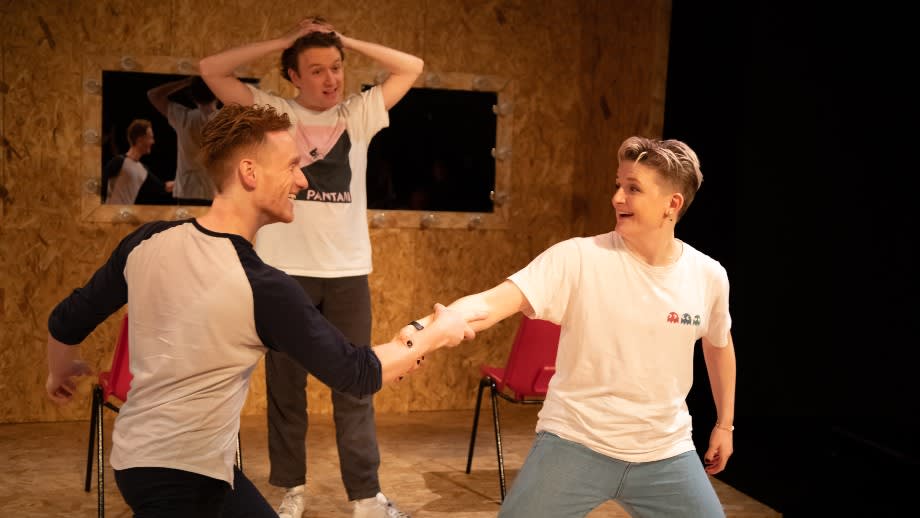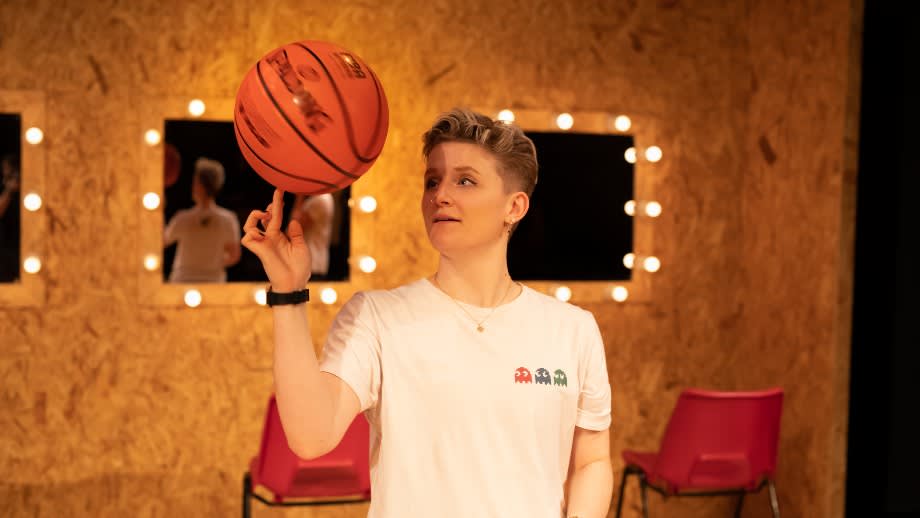 Bill Rosenfield's gentle play Another America takes us on a bike ride of over two thousand miles from Venice, California to the Basketball Hall of Fame in Springfield Massachusetts, meeting en route various characters who write messages on their basketball.
Our guides to the trip are three confident, engaging actors who play the parts of the three American riders along with the people they encounter on the way.
The journey is proposed by the restless Dan Austin (Marco Young) who persuades his younger brother Jared Austin (Rosanna Suppa) to join him till Jared is due to return to teaching in August. The third member of the group is Clint Ewell (Jacob Lovick) who, having no job or relationship, feels at a loose end. They have an unsuccessful attempt at persuading the Utah Jets to sponsor them but are simply given a basketball. They decide to deliver it to the Hall of Fame.
Among those they meet on their journey is a clergyman who lets them stay behind his church, a poor farmer who pays them twenty dollars to clear a field, Clint's uncle who says he has abandoned a mainstream society dominated by multinationals that are crushing people and a low-paid worker at Subway who lets them stay in his apartment. There is also a hostile man of few words who blocks with a shotgun their entry into a town.
All we see of each of them is their fleeting reaction to young male visitors, little more than a vignette to be told later as an anecdote. Their messages such as "make a friend before you need a friend" and "ride till you find what you are looking for" don't add much to our understanding of them or their society.
Existing in the long shadow of the American road trip / buddy story, the three travelling friends discover something about themselves. It's not much and it flashes past swiftly, but some people might catch it.
The set is a minimal chipboard base and back wall with the puzzling addition for no obvious purpose of what look like three dressing room mirrors.
It is all very good-natured, light and superficial, which, though mildly interesting as perhaps bitesized ten-minute radio or film clips, is likely to feel repetitive and unsatisfying at a current running time of a hundred and twenty minutes, despite the very fine performances of the actors.
Reviewer: Keith Mckenna