Antigone
Sophocles in a contemporary version by Roy Williams
Pilot Theatre, Derby Theatre and Theatre Royal Stratford East
Derby Theatre
–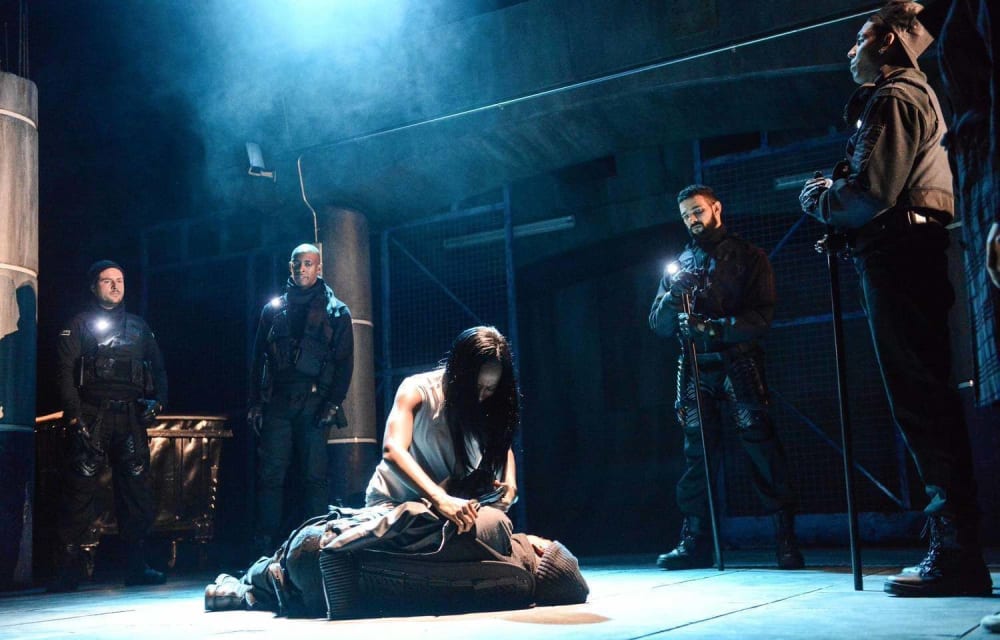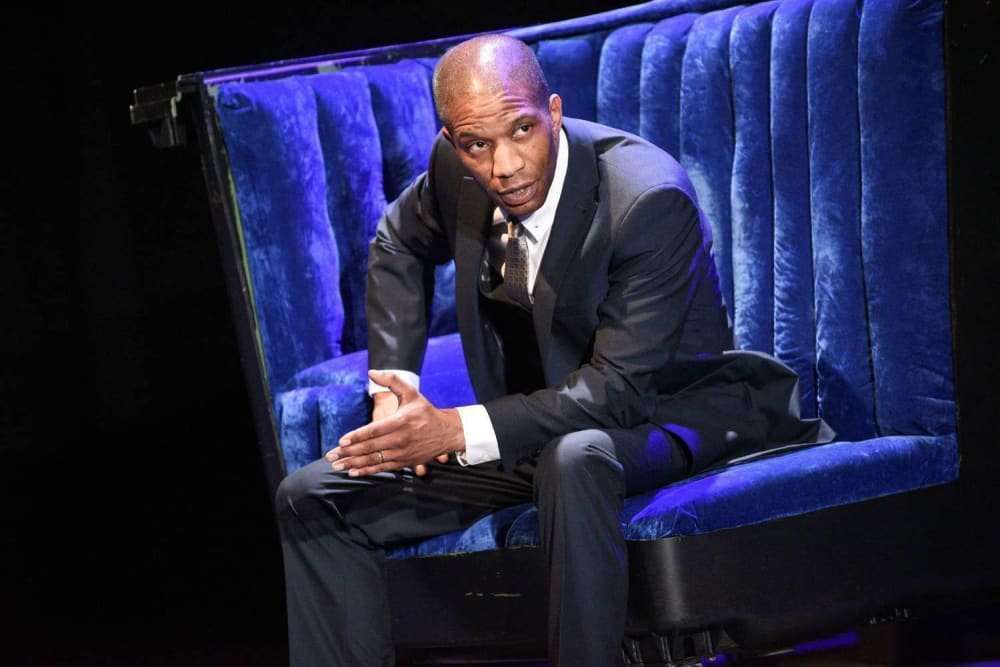 Sophocles' Antigone has been performed for more than 2,500 years. Its central themes of power, corruption and the futility of war have caused countless generations of people to question their behaviour. But how do you make the play relevant to a modern audience?
That is the challenge that has been undertaken by Pilot Theatre, whose remit is to create work for and with young people, and playwright Roy Williams, known for contemporary stories which speak to youngsters from all backgrounds.
Williams sets Antigone in a world dominated by gangs and a gangster culture. Whereas Sophocles has Creon as a king, Williams portrays the character, here known as Creo, as an intimidating club owner and gang leader.
The story starts in the way that Sophocles intended, with Creo refusing to bury the body of Antigone's unruly brother Orrin because he was branded a traitor to Thebes. Her other sibling Eto is to be interred with full honours. Antigone's anger turns to defiance; she will not do as she is told and seizes the chance to challenge the stereotyping of women.
Williams moves the characters into a different world and puts his own slant on the story. He skilfully shows that power corrupts, autocratic Creo laying down the law as his gang run "tings" in Thebes with a "live fast, die young" mentality. But Creon's son Eamon warns him that he ought to listen to what the people want.
Mark Monero gives a dominant performance and commands the stage as Creo who steps up to be the boss man and claims to be doing what is best for Thebes.
On press night, Savannah Gordon-Liburd appeared to start off quite nervously as Antigone, affectionately called Tig, but she eased into the role and was giving a confident display long before the end.
Her scene with Eamon, sensitively portrayed by Gamba Cole, in which they declare their love for each other, is particularly touching.
There are also commendable performances from Frieda Thiel as Tig's compliant sister Esme, Doreene Blackstock as Creo's wife Eunice and Oliver Wilson as the blind seer Tyrese.
Pilot's artistic director Marcus Romer directs with an assured touch, although there are too few video clips for his intention to explore the modern obsession with social media sites to be realised.
Some of the younger members of the cast do not always get their intonation correct, although this will no doubt be rectified over the next ten weeks when the show goes on tour.
Williams certainly has a knack of producing mots justes which resonate with his audiences: Tyrese tells Creo he is in "deep shit" while Creo tells the soothsayer he has to "cut down on the skunk, man—you smoke it like it is going out of fashion."
Traditionalists may find that this modern version of Antigone with its urban, no-nonsense language may not be for them. However, the text is easy to understand and it is quite possible that this production may well introduce a new, young audience to theatre.
Reviewer: Steve Orme