Anything Goes
Music and lyrics by Cole Porter, original book by P G Wodehouse & Guy Bolton and Howard Lindsay & Russel Crouse, new book by Timothy Crouse & John Weidman
Trafalgar Theatre Productions, Eilene Davidson Productions, Bookmyshow, Hill Street Productions, Rupert Gavin, Wys en Scene and David Lazar with Apota Productions
Barbican Theatre
–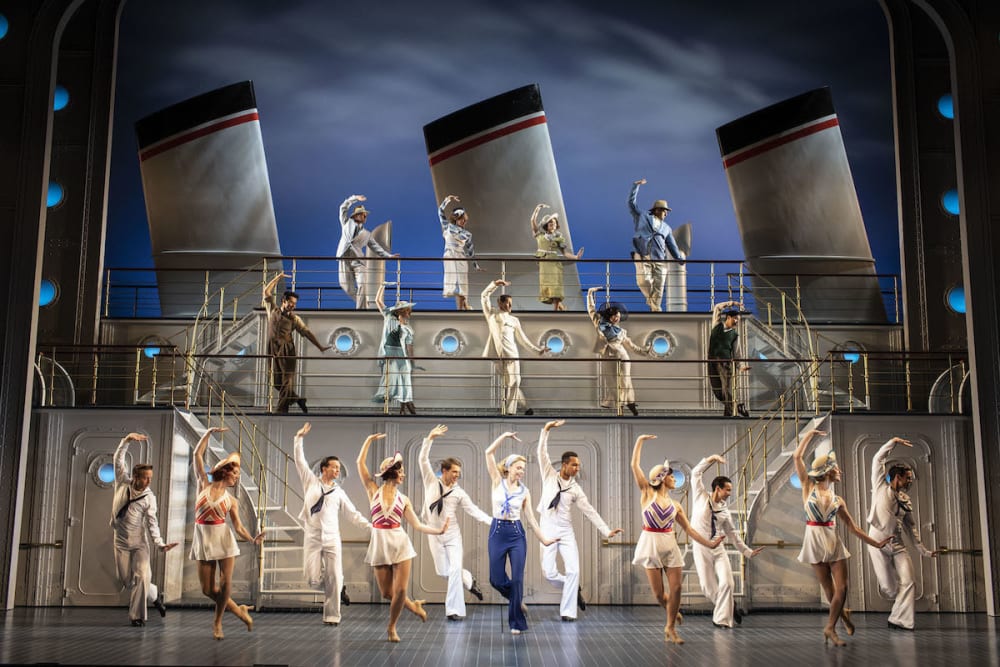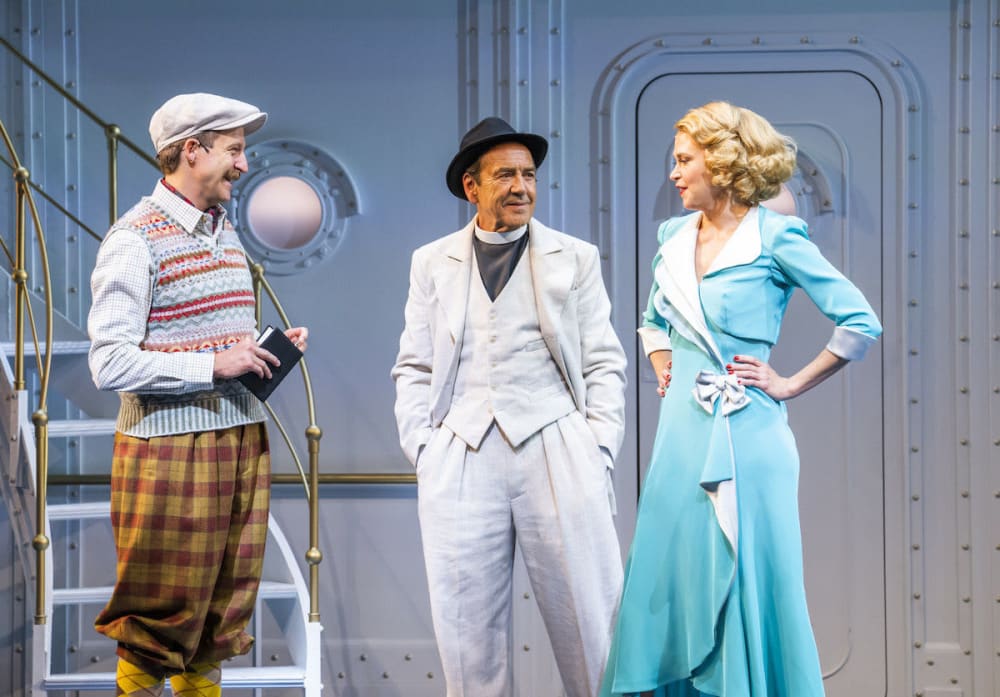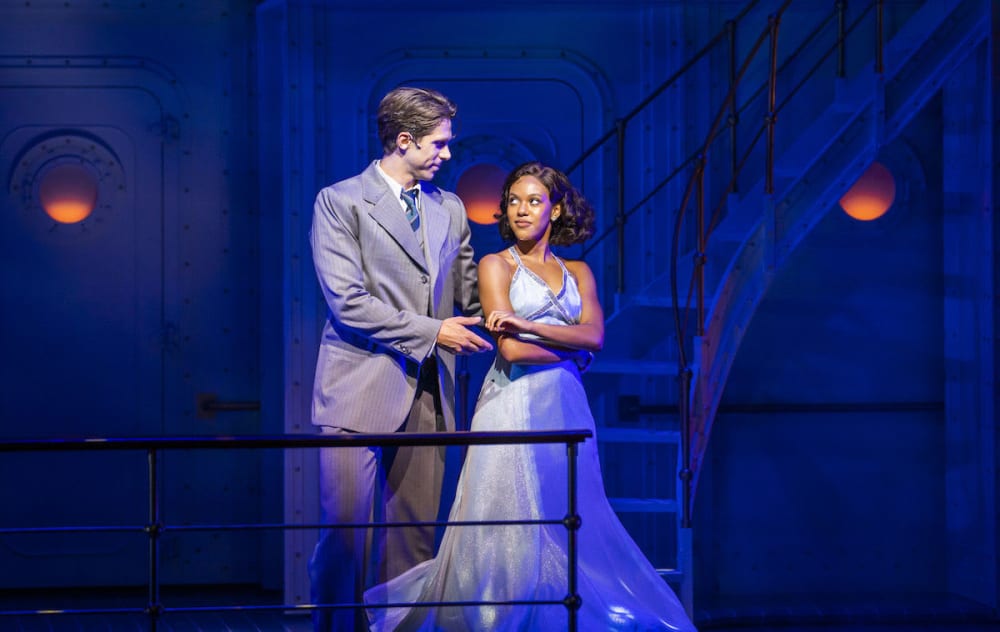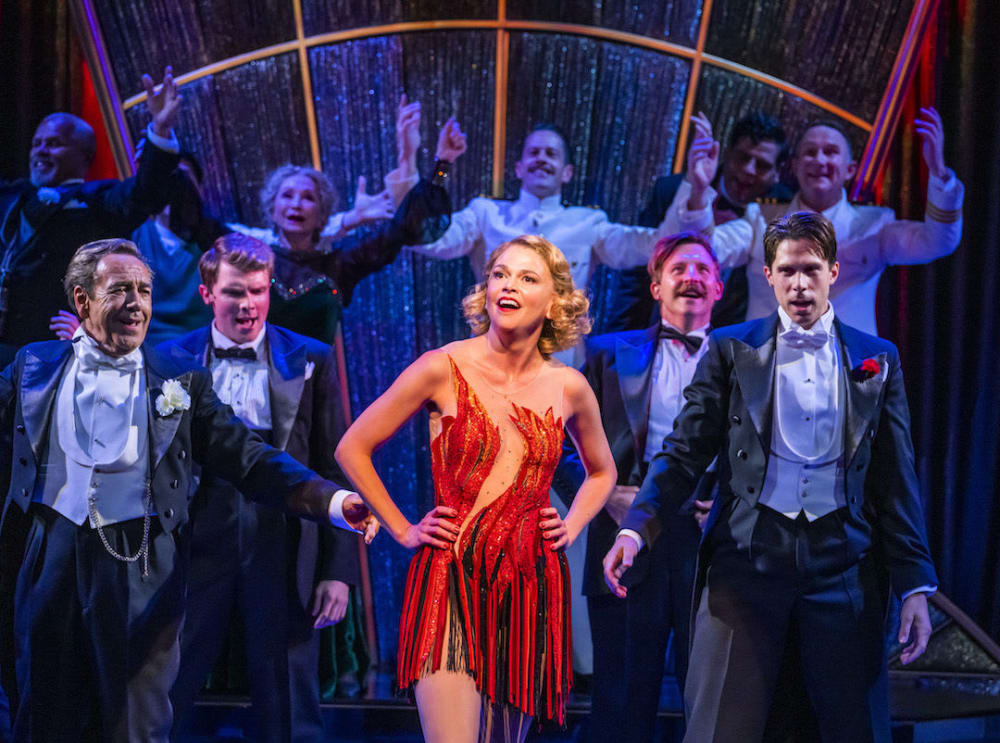 After so many months of masked social distancing, it's a surprise to discover just how much noise an audience can make in a packed theatre with every seat taken and face coverings optional and largely abandoned. That's just the buzz of expectation before the show and what followed on press night was eager applause for every number and some getting standing ovations.
Did they deserve them? Yes! This was an audience having a good time at a production directed and choreographed by Kathleen Marshall that makes Cole Porter's eighty-year-old musical feel fresh-minted and its escapist irrelevance a celebration.
It has Broadway star Sutton Foster as evangelist turned cabaret singer Reno Sweeney, reprising the role that earned her an Emmy in Marshall's 2011 New York production at the heart of a cast that includes Robert Lindsay as hoodlum Moonface Martin (13th most wanted man in America) passing himself off as a priest, Felicity Kendal as posh Evangeline Harcourt, who is marrying her daughter Hope (Nicole-Lily Baisden) to Lord Evelyn Oakleigh (Haydn Oakley) to restore the family finances, Gary Wilmot as Ivy-league banker Elisha Whitney and Samuel Edwards as the Wall Street broker who works for him and is in love with Hope.
This is a strong team that lead a large cast delivering Porter's songs with energy and feeling. They break into romantic dances or a marathon tap number with sparkling precision.
After a brief ashore opening that establishes that Reno is keen on Samuel, who's fallen for Hope who is about to get married, it all takes place on a cruise ship, skilfully presented by designer Derek McLane. He reminds us that this is a '30s musical by giving the Barbican stage a proscenium framing, though the Captain's concern at the lack of celebrities among his passengers may seem very contemporary.
It is a fun-filled mix of some favourite songs from "I get a Kick Out of You" and "It's De-Lovely" through "Blow, Gabriel, Blow" to the title number as the plot, largely engineered by Reno, puts people into more appropriate pairings. There are plenty of gags, including some delicious sight ones: Mrs Harcourt prepared for the lifeboats for instance, such surprises as when aristo Evelyn releases the gypsy inside him and charming little touches like a couple of seagulls flying over Whitney, deprived of his glasses, proposing to one of the ship's officers.
Modern musicals meet different criteria but this is a joyful revival of the way that they used to be.
Reviewer: Howard Loxton