Ariadne auf Naxos
Richard Strauss, libretto Hugo von Hoffmansthal
Teatro della Pergola, Florence
Released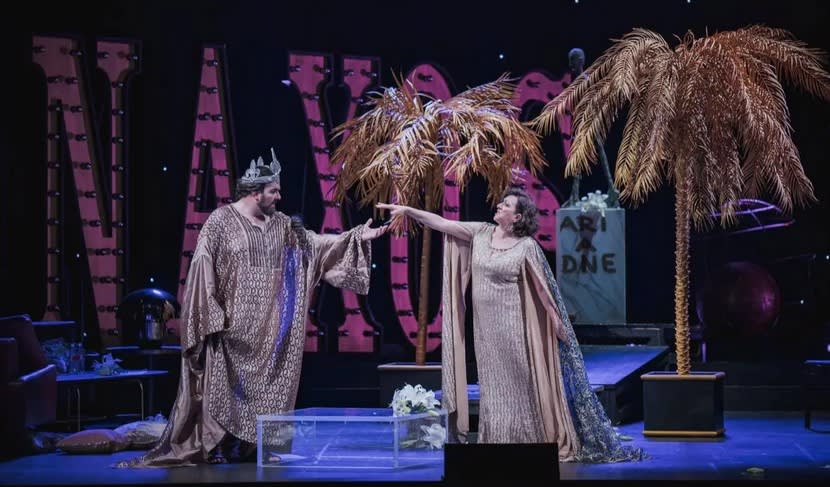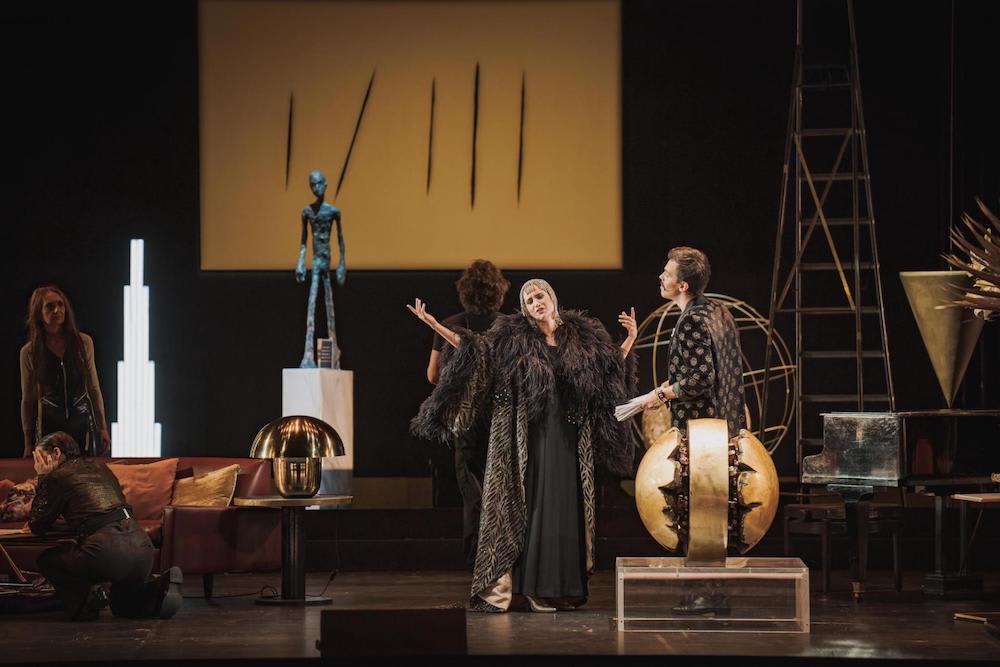 Richard Strauss was not one to stand still, and this very different follow-up to Der Rosenkavalier is one of the most curious operas ever written, a mixture of tragedy and buffoonery, serious yet constantly sending itself up.
The music too has a sad, sardonic quality, slightly mocking in tone as it moves from a conversational opening, through passages of neo-baroque and the heroic, until its lovely apotheosis in the union of Ariadne and the god Bacchus.
Hugo von Hoffmansthal's plot takes place in the home of a wealthy Viennese, who decides that works by two competing companies, one an opera seria, the other a burlesque, should be performed simultaneously. The inevitable backstage squabbles ensue before the performance that the audience is to see after the interval.
Director Matthias Hartmann sets the piece in the decadent 1920s, the host seen only as an emaciated figure not unlike the Giacometti figure displayed among his other modern art treasures. There is a deliberate projection of artificiality as players carelessly throw around pages from the score and in the huge illuminated letters behind them.
What holds the piece together here is a commanding performance by Bulgarian soprano Krassimira Stoyanova in the title role, a model of dignity and steadfastness in demeanour, and with a golden voice to send shivers down the spine. Every syllable is perfectly articulated from a warm lower register to top notes that take flight without being pushed.
The mood of the piece changes immediately in her climactic scene with A J Glueckert's Bacchus. The American tenor's silky smooth legato and Stoyanova's soaring phrases combine in this Wagnerian moment of triumphant transformation and deliverance. Forget the early shilly-shally, Strauss seems to say, this is the real thing.
While Ariadne is introduced as a woman abandoned, her opposite, Zerbinetta, is a woman given to abandon. Jessica Pratt seems slightly miscast vocally, apart from those brief moments where her brilliant coloratura is given a chance to sparkle, but she gives a storming, sensual performance in the 12-minute tour de force celebrating Zerbinetta's many love affairs. In the style of this rumbunctious character, her exaggerated prima donna reaction to the stormy applause is a joy to behold.
Sophie Koch as the composer, Markus Werba as the music master and Liviu Holender as Harlequin lead a fine supporting cast. The chamber orchestra is conducted with considerable verve and sensitivity by Daniele Gatti.
Reviewer: Colin Davison