Ariadne auf Naxos
Richard Strauss, Libretto by Hugo Von Hofmannsthal
Royal Swedish Opera
Royal Swedish Opera, Stockholm
–

Listing details and ticket info...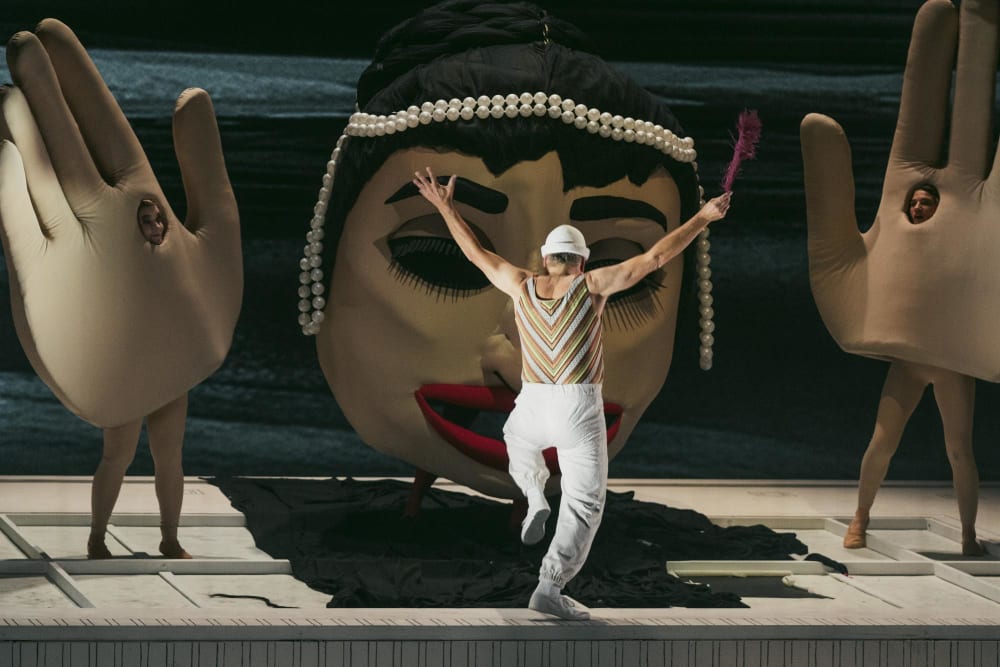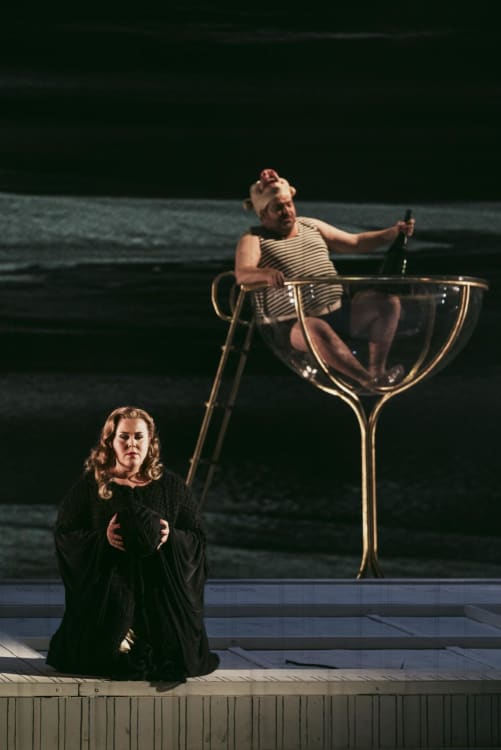 Ariadne auf Naxos, Richard Strauss's opera-within-an-opera, was staged in Sweden by Katharina Jakhelln Semb, conducted by Alan Gilbert and designed by Susanne Mûnzner.
The richest man in Vienna decides that the opera and the comedy he has commissioned must be performed simultaneously so that more time can be given to the fireworks display. The composer (Johanna Rudström) is outraged and argues that opera is the most sacred of arts and that you can't mix high tragedy and commedia dell'arte.
But that is exactly what Strauss and his librettist Hugo Von Hofmannsthal do. Act 1 is a satire on the compromises patrons of the arts demand and also a satire on what goes on backstage during rehearsal, all those egos and tantrums.
Act 2 is the actual opera. Ariadne fell in love with Theseus and gave him the thread which enabled him to find his way out of the labyrinth after he had killed the Minotaur. Their affair was brief. He ditched her when they got to Naxos. Ariadne is inconsolable.
Strauss's ravishing music, beautifully played and sung, is overwhelmingly grandiose. The arias are exceptionally long and tax singers and audiences too. The distraught Ariadne (Christina Nilsson) is all pain and anguish. Vivacious Zerbinette (Sofie Asplund), a member of the commedia dell'arte troupe, is all happiness. The final duet Ariadne and Bacchus (Michael Weinius) have feels Wagnerian.
Nilsson, Asplund, Weinius, Rudström are very impressive and so are Madeleine Arbor, Kari Koskinen and Agnes Auer as the three nymphs, whose singing gets act 2 off to such a good start.
Royal Swedish Opera's Ariadne auf Naxos can be viewed free on the OperaVision channel.
Reviewer: Robert Tanitch