Armida
Gioachino Rossini, Libretto by Giovanni Schmidt based on Torquato Tasso's epic poem Gerusalemme Liberata
Met Opera on Demand
Metropolitan Opera House, New York
From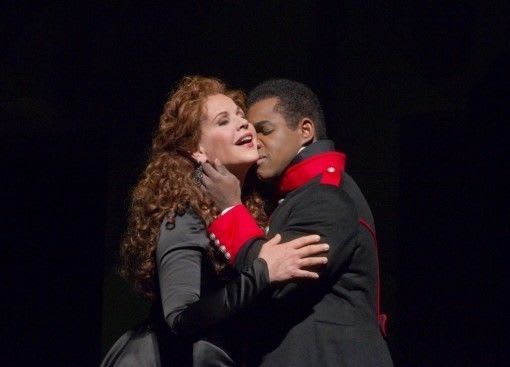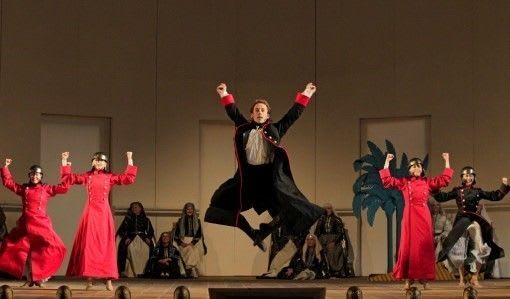 Gioachino Rossini was not the first to turn Torquato Tasso's epic poem Gerusalemme Liberata (published 1581) into an opera. Lully, Handel, Vivaldi, Salieri, Gluck and Hayden, to name a few, were there first.
The story is set during the crusades. Armida, a Saracen sorceress, puts her spell on Ronaldo, a Christian knight. Rossini created the title role for his mistress, Isabella Colbran. The opera premièred in Naples in 1817.
Mary Zimmerman's production, conducted by Riccardo Frizza and starring Renee Fleming and Lawrence Brownlee, was seen at The Met in 2010. Fleming is a beautiful enchantress and not evil at all. Brownlee is a charmer, too. Their solos and duets give a lot of pleasure.
Ronaldo, besotted, forgets all about duty and honour. A formidable warrior is emasculated when he is dressed in linen and wearing a garland of roses. Luckily, he has two knights (Barry Banks and Kobie van Rensburg) to bring him back to his senses and free him from enchantment. Their trio is one of the opera's high spots.
Two silent figures, Love and Revenge, figure prominently. But there is no frightening forest. There is no dragon-borne chariot, either. Mary Zimmerman's production and Robert Hudson's designs are a big disappointment.
The crusaders, all in red, look like toy soldiers. The demons, with their comic faces and comic costumes with big tails, might be auditioning for Andrew Lloyd Webber. And when they put on tutus, they lack the wit of Les Ballets de Trocadero de Monte Carlo. As for the nymphs, they are played by big peasant women.
Rossini's Armida is for those who are looking for virtuoso singing. If you are looking for something erotic, you won't find it at The Met and you will have to look for it in paintings by Poussin, Tiepolo, Van Dyck, Boucher, Fragonard and elsewhere.
There are a number of ways of tapping into this opera and others at will. The Met Opera on Demand service offers annual ($149.99) and monthly ($14.99) subscriptions as well as a one-off payment ($4.99) for those who have limited time or only want to watch the occasional opera.
Reviewer: Robert Tanitch