Around the World in 80 Days
Toby Hulse after Jules Verne
Barn Theatre, Cirencester
Barn Theatre, Cirencester
–

Listing details and ticket info...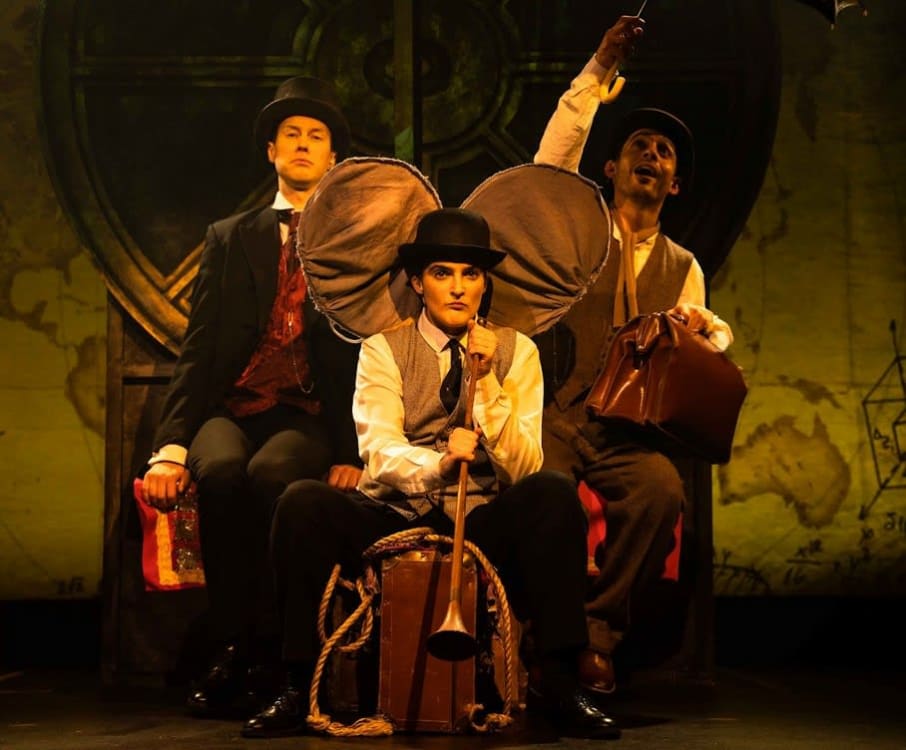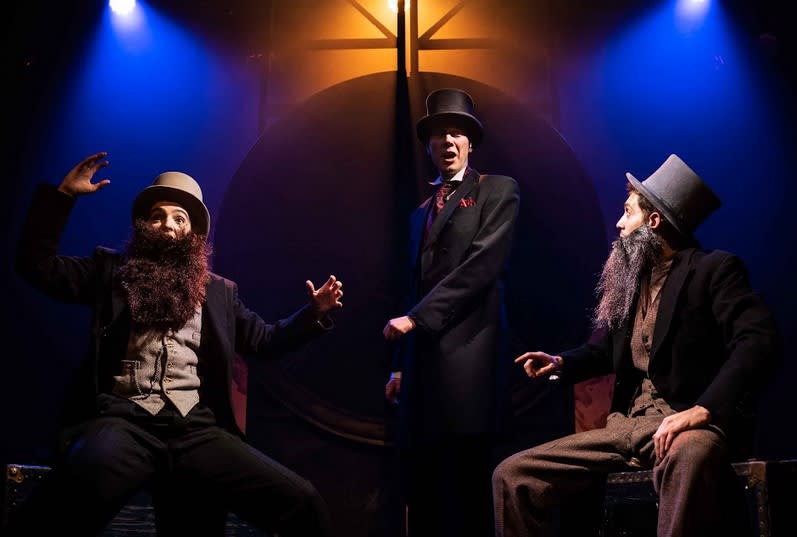 It was a newspaper ad for Thomas Cook that caught Jules Verne's eye and prompted him to write one of the world's great travel stories.
Since that time, 150 years ago, his prescribed circumnavigation of the globe has got rather easier, even though M. Verne specifies a taxi cab, two trains, four ships, a cast of hundreds and an elephant.
All this proved no problem for this zappy, brazenly silly production of playwright Toby Hulse's version of his novel that relies heavily on visual gags and slick character changes between the three high-energy actors.
Adam Elliott plays a stiff-upper-lip Phileas Fogg, punctiliously setting himself a target of 115,200 minutes, setting off Portillo-like from the London Reform Club grasping his copy of Bradshaw's and overcoming every small obstacle as if his long legs bestrode the world in seven-league boots. A spoof version of Auden's Night Mail gathered speed nicely, but the words could have been more distinct.
James El-Sharawy as Passepartout doubles / trebles as clerks encountered along the way, dashing madly behind the stage for lightning entrances that literally become a running joke. He shares with Evangeline Dickson one of the best moments as they wrestle with an attaché case, silent-movie style, along the top of a make-believe Wild West steam train.
It is moments like this, of a storm at sea, or Dickson's impersonation of the elephant—big ears and a trumpet—that give the show its charm, thanks to director Joseph O'Malley and particularly to Mike Leopold's witty designs.
Like much of Hulse's work, this adaptation is written with younger and family audiences in mind. There is no subtlety in this knockabout show, filled with absurd Victorian stereotypes, but it provides plenty of fun for a couple of hours.
Reviewer: Colin Davison