Around The World in 80s Days
Ian McFarlane
Blackpool Grand Productions
Grand Theatre, Blackpool
–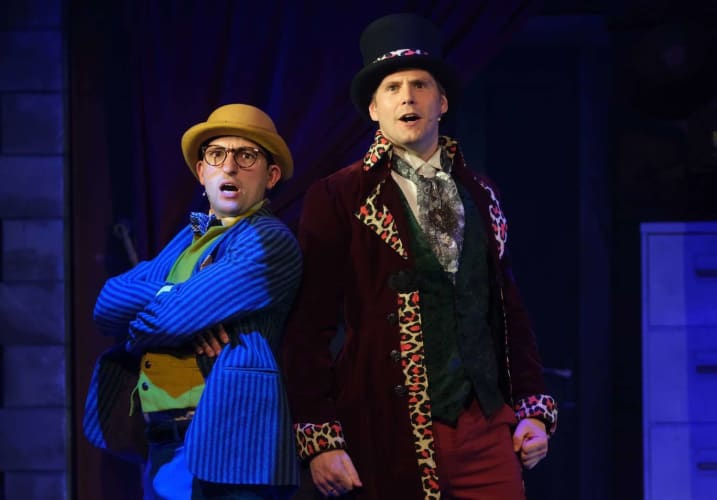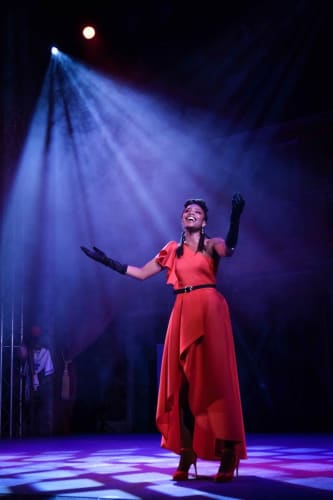 In all its 125-year history, Blackpool Grand has never, ever seen a performance like this!
Mostly, that's because it's the first time it has commissioned and produced a brand new musical all on its own, finding a local writer and director, Ian McFarlane, and assembling its own cast and production team—again, several of them homegrown.
A bold move at the best of times, but to then make it your month-long summer attraction? Sometimes you've got to bet the house, and in their special birthday year the venue has come up trumps with a production that succeeds—almost despite itself.
It may be modelled, very loosely, on Jules Verne's Victorian era novel, but then it borrows its music from 100 years later, hence the 80s Days of the title.
Then again it also manages to appropriate just about every theatrical convention from that intervening century.
From the end of the pier via pantomime, and slapstick to epic Brecht, this is a show that knows its audience so well that they need little coaxing to join in the community singing. "Come On Eileen" is as much an instruction as an anthem.
The music may be pre-recorded—and some of the jokes pre-history—but this is a show that wears its lo-fi credentials on its sleeve, and the audience lap it up.
McFarlane, and his cast, have their background in fringe and studio theatre and consequently give it their all. Quick costume changes, dozens of characters between six, and a host of silly stunts—nothing is beneath them. There are even flashes of brilliance from the lighting crew. It's certainly not wishful thinking to see this as a show that could travel... if not quite round the world.
For now, lap up Andrew Bentley as a ringmaster-like Phil Fogg; Oliver Mawdsley as French clown Passepartout; Justina Kehinde, making her acting debut, and possessed of the best voice among them; Daniel Cane, a particularly good Bad Guy; Blackpool musical theatre graduate Christina Meehan, more than at home in a wide range of characters; and Laurie Denman, musical director, choreographer, and another half dozen roles.
Shows like this could make a world of difference to summer season entertainment.
Reviewer: David Upton