Around The World in 80 Days
Laura Eason, adapted from Jules Verne's novel
Theatre By The Lake & Hull Truck Theatre
Theatre By The Lake, Keswick
–

Listing details and ticket info...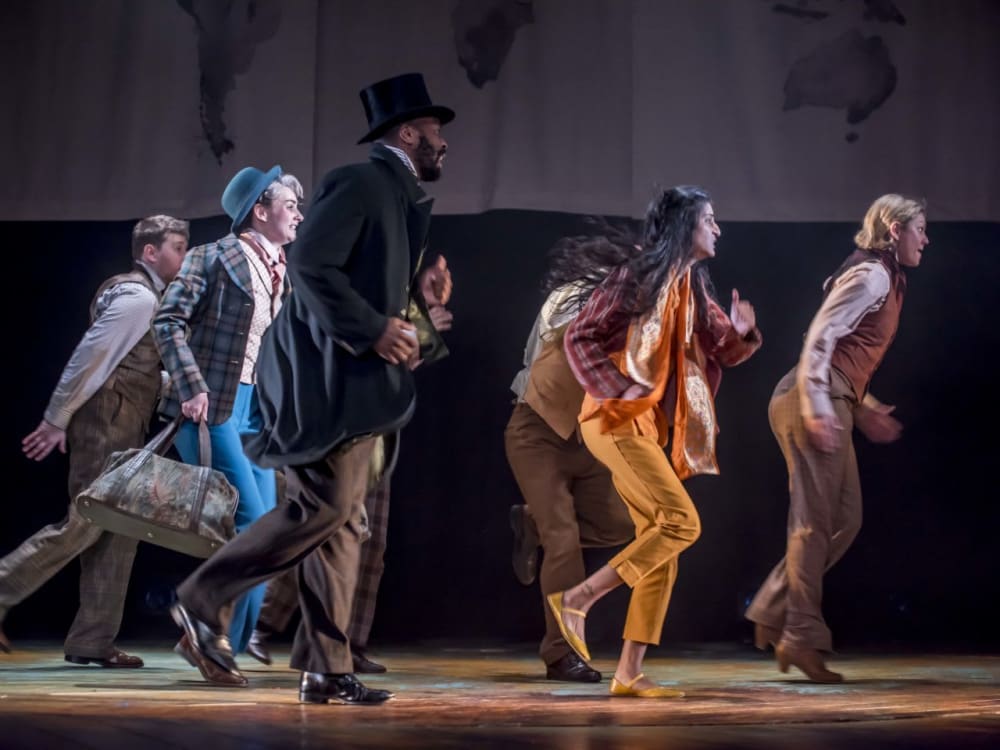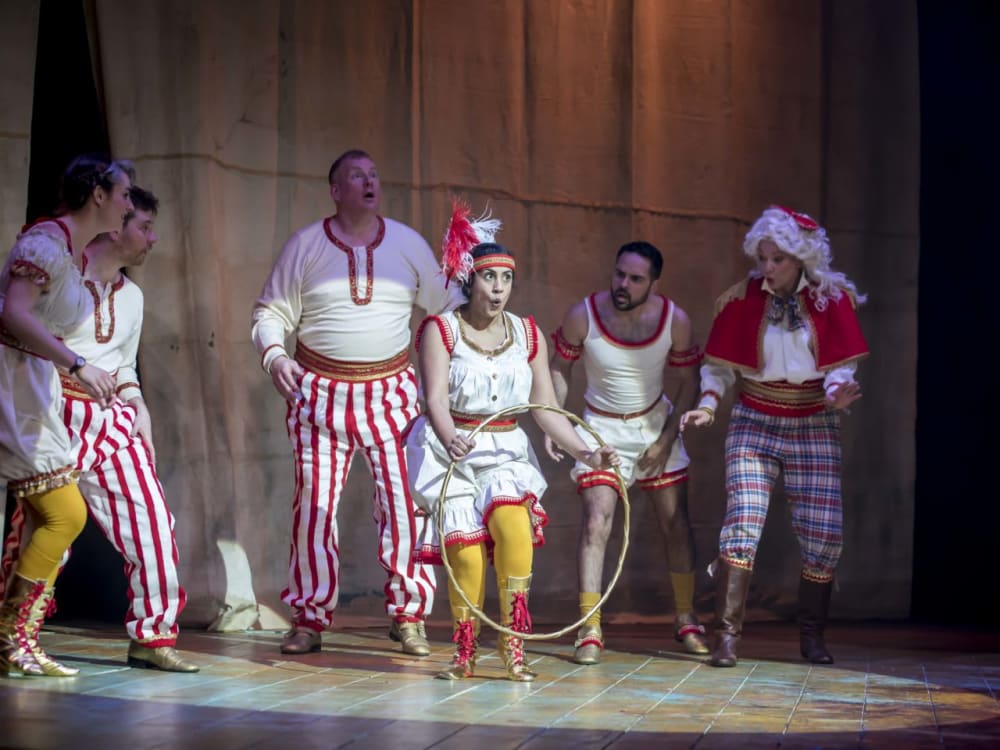 What comes Around certainly goes Around... with any number of circumnavigations of Jules Verne's novel being adapted for performances nowadays.
So every credit to Theatre By The Lake and Hull Truck for devising a co-production that technically, and performatively, sets a standard that is excellent from start to finish.
It uses the acclaimed adaptation by American playwright Laura Eason, which remains faithful to all the Victorian eccentricity of the original story, but allows the space for a lot of creative fun as it whirls around the world in 80 days.
Director Hal Chambers and movement director Jess Williams give it all a clockwork rhythm as befits the time-keeping challenge of the story. And while designer Louie Whitemore keeps the settings simple, sound designer and co-composer Benjamin Hudson, aided by Anna Wheatley, create sonic landscapes that capture all the rapid changes of mood and location. A circular stage revolve, with one or two other tricks up its sleeve, is used sparingly and to good effect. While the final scene serves up a little coup de theatre no audience member will ever forget...
Before all that, an eight-strong cast give every impression they're having just as much fun as the audience. Stefan Adegbola is a punctilious Phileas Fogg; Miriam O'Brien turns Passepartout into a charming and witty sidekick, complete with a passable Piaf impression; Dyfrig Morris is a fixated Inspector Fix; and Tricia Adele-Turner comes close to a scene-stealing role as the circus ringmistress who raises the curtain on act two. Along with Purvi Parmar, Nicholas Prasad, Niall Ransome and Saba Shiraz, they all share allegedly more than 100 roles between them—but don't waste your time counting them.
This is one of those productions whose pace, wit and imagination you just want to bottle.
It runs here until April 29—then travels East (naturally!) to Hull from May 4–20.
Reviewer: David Upton