Arsenic and Old Lace
Joseph Kesselring
Tabs Productions and Rumpus Theatre Company
Pomegranate Theatre, Chesterfield
–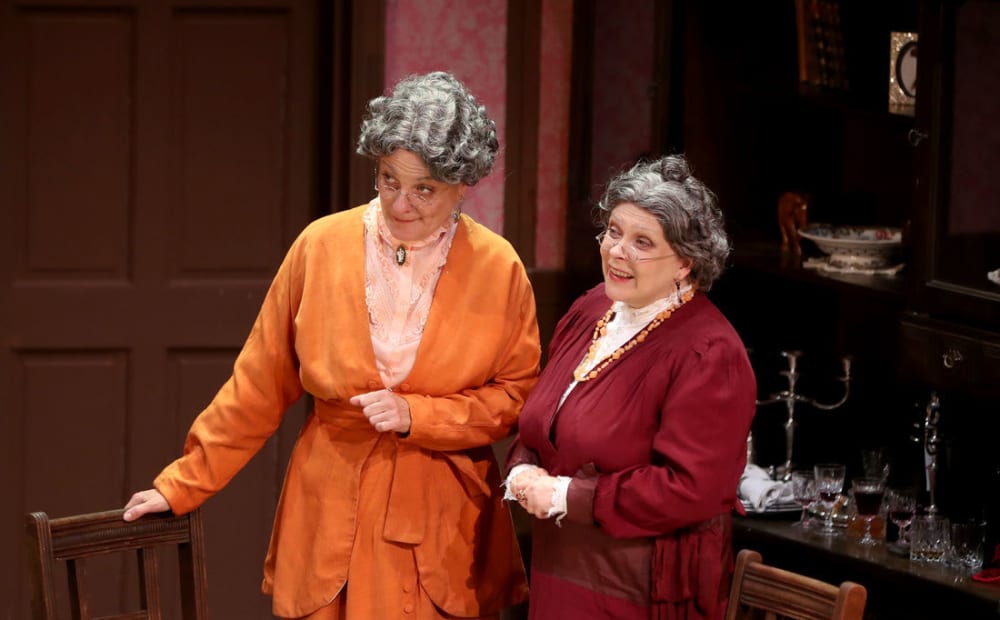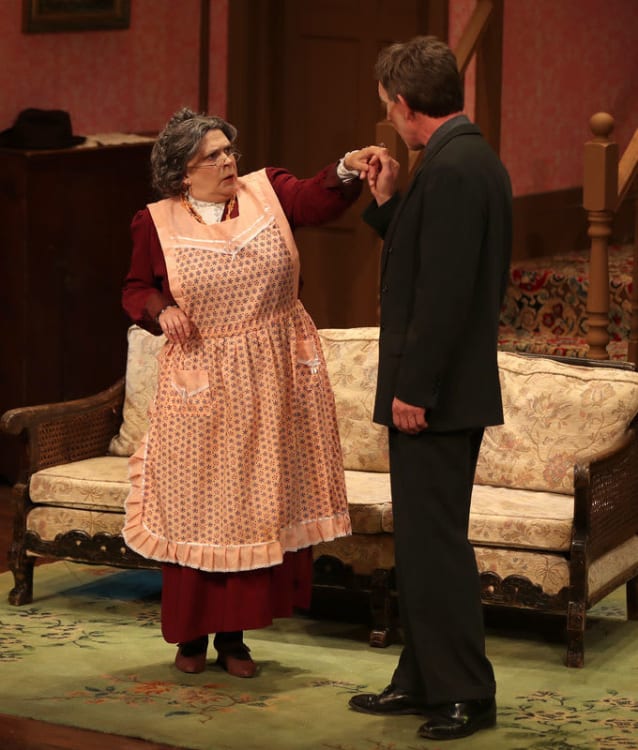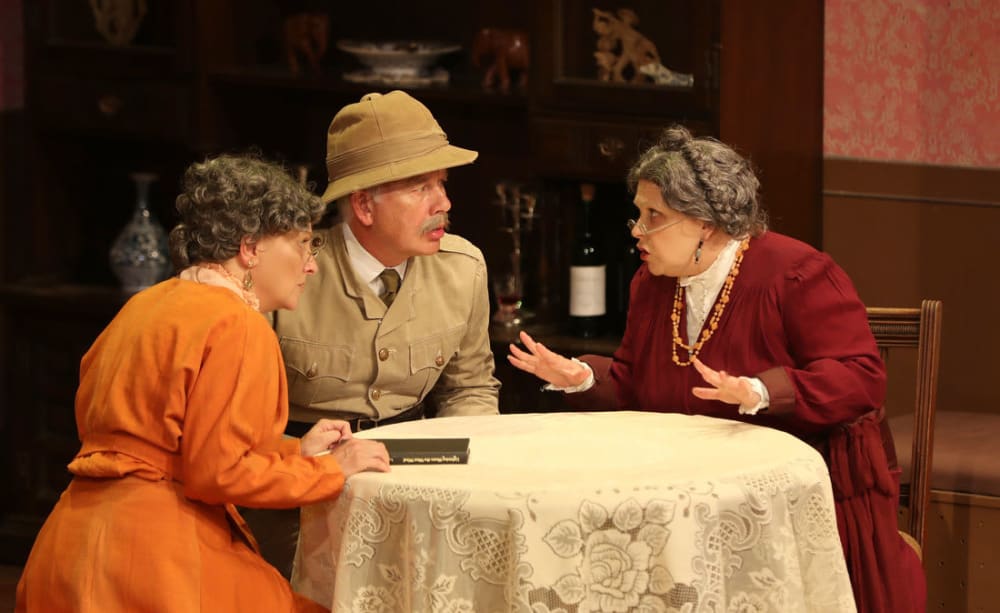 Seven plays over seven weeks: that's the ambitious programme that's been organised to celebrate the 70th anniversary of the Grade II listed Pomegranate in Chesterfield, regarded as England's oldest civic theatre.
Two Derbyshire companies, Tabs Productions and Rumpus Theatre Company, are staging the repertory season. Each week they are paying tribute to a decade of the theatre's history by presenting a new production of a play originally performed in each of the theatre's seven decades.
Ten of the 14 actors who will take to the Pomegranate stage over the seven weeks have roles in Arsenic and Old Lace. Four of them make their only appearance of the season; the average number of actors in the remainder of the plays is six.
Arsenic and Old Lace first came to the attention of Pomegranate audiences in 1951. Written 12 years earlier, it's a bit creaky nowadays but by the size of the audience on the night I attended, it's still an attraction for a certain age of theatregoer.
This black comedy is set in 1951 and revolves around the Brewster family who live in Brooklyn. The bizarre plot involves two spinsters who take in lodgers and poison them with elderberry wine laced with arsenic before burying them in the cellar. Their nephew Mortimer is a drama critic who doesn't like the theatre—very far-fetched, I'm sure—while their brother Teddy believes he's President Roosevelt and digs locks for the Panama Canal in the basement.
The traditional repertory season meant that actors were called on to play parts they wouldn't normally have been chosen for. But Tabs and Rumpus stick to a core of actors who they've worked with before; the result is a solid, impressive production despite the short rehearsal time.
Susan Earnshaw and Karen Henson are delightful as the dotty sisters who show a likeable, touching side despite being serial killers.
David Martin is sufficiently bemused as Mortimer, desperately trying to cover up his aunts' misdemeanours and keep the friendly neighbourhood police at bay. He also has to prevent his fiancée Elaine, played effervescently by Anna Mitcham, from discovering how dysfunctional the family really is.
Michael Sherwin might have been more eccentric as Teddy although it's not an over-the-top portrayal, as I've seen in other productions.
The play moves up a gear with the introduction of Mortimer's long-departed brother Jonathan and his sidekick Dr Einstein. Kesselring wrote both characters to be stereotypes and director John Goodrum gets his actors to play them as they were intended.
Andrew Ryan is spookily convincing as Jonathan, a guinea pig for early facial plastic surgery whose murky past called for him to get a disguise. He now resembles Boris Karloff rather than his old self. Mark Huckett portrays Einstein as a quirky medic, so much in thrall to his master that he takes to drink to overcome stress.
There's strong support from Jeremy Lloyd Thomas and Chris Sheridan as the naïve police officers and David Gilbrook who takes on three roles.
Arsenic and Old Lace might not be everyone's cup of poison but it's a good start to the Pomegranate rep season: well staged, confidently acted and competently produced.
Reviewer: Steve Orme