Art of the Cart

Oily Cart
Smallwood School Annex, London SW17
–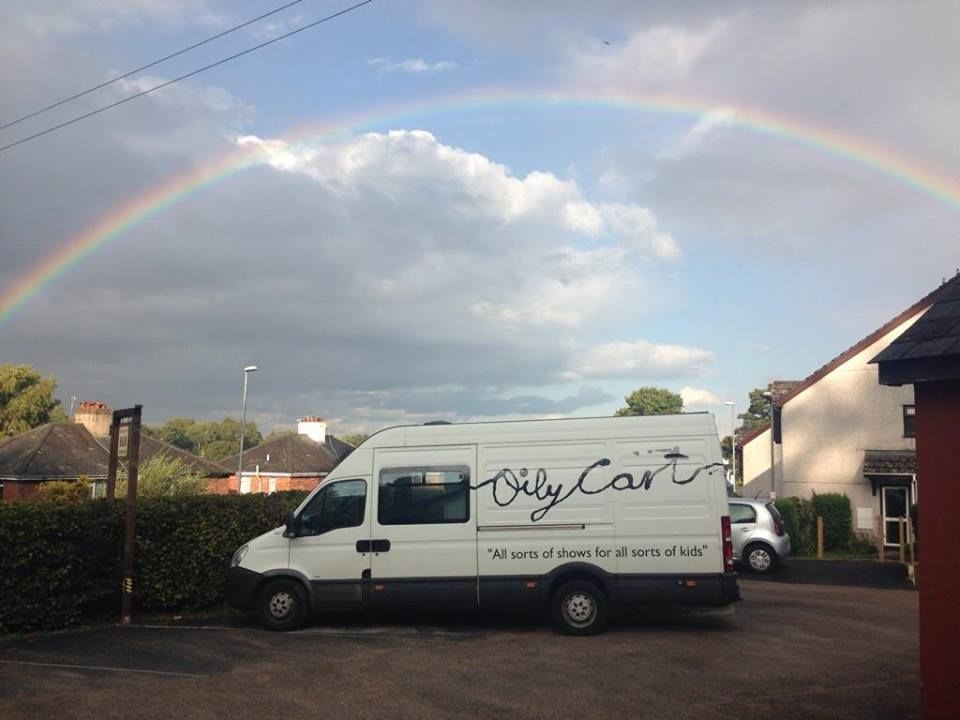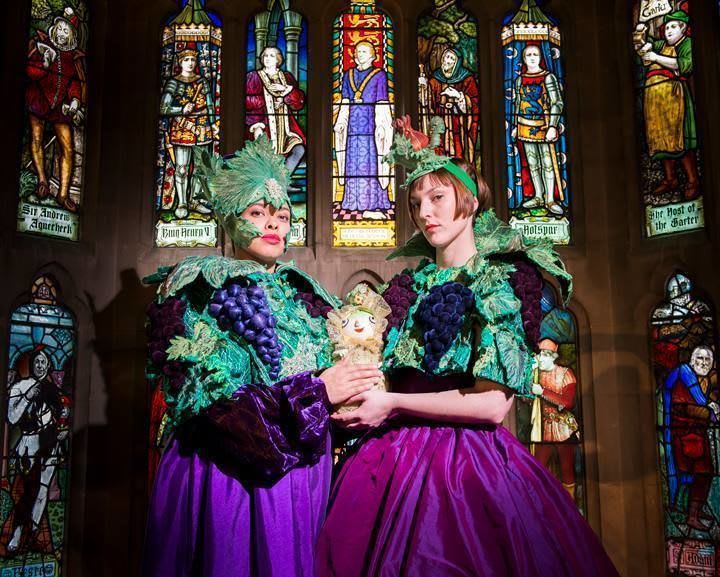 Back in 1981, when Tim Webb, Dave Bennett (aka Max Reinhardt) and Amanda Webb (aka designer Claire de Loon) started Oily Cart, it was an innovative company breaking new ground with performances created for the then unexplored audience of the under fives.
They are still breaking new ground as this exhibition, mounted at their London headquarter as a contribution to the Wandsworth 2015 Arts Festival, illustrates in its celebration of their work over 34 years. Claire de Loon, whose designs make up a great deal of it, sees it as an installation for visitors to respond to. If those visitors are theatre practitioners, design students or if they work with the very young, people with learning disabilities, physical handicap or autism, they will find much to learn from.
Oily Cart is a theatre company that specialises in producing work for these groups for whom more conventional theatrical forms may not be appropriate. Their work rarely conforms to the usual concept of drama for children. It may have a storyline but will often put much more emphasis on a pattern of sensory exploration that uses not only sight and hearing but touch, smell—even taste—to enrich the audience experience.
This exhibition helps understand how they do that. There are posters and pictures, set models and original designs for costumes, puppets and props—often together with their realisation, designs so clear and precise that the final creation looks exactly like them. They serve to chart some of the company's history.
With one production, you can see how experience and increased funding saw an almost tabletop version of Peck of Pickled Pepper was developed into a larger-scale 2011 show for a bigger audience. However, much of the company's work, especially that created for those with multiple learning disabilities or an autistic spectrum disorder, is so individually directed that each performance involves only a very small number of participants.
Some props for an upcoming show developed around the topic of light give a hands-on example of how carefully thought out Oily Cart's work is with a box to be opened in a darkened performance space that emits light and then can be manipulated to create light patterns. There is a different version for those whose sight may be limited and, in the same way Oily Cart shows seek to provide appropriate stimulus for people with different cognitive abilities, its performers adjusting their action to match each individual.
Though actors will play characters and be animators, Oily Cart makes use of puppets. They can be less intimidating to small children than full-sized strangers. One new one for the Light Show is child-sized, weighty enough to make a physical contact (like a comforting hug) but a fixed smile on a puppet face is more easily registered than the complex codes of an animated living one.
Sound (and vibration for those with little hearing) is an important part of Oily Cart work. A simple paper cone can create sea sounds and instruments made from plastic piping are an instance of the kind of thing with which Max works that you can see here. Beautiful costumes show the way in which colour and design offer beautiful images.
Art of the Cart is a small exhibition but one packed full of colour and interest and comes with the exceptional bonus of being able to talk to the people who make this work, to understand why all the things you can see are as they are and how they are used. This is a fascinating opportunity for members of the public to discover what is behind Oily Cart's important work.
The company runs training courses to pass on its skills and experience but these are heavily over-subscribed. Here is a brief opportunity for practitioners and students interested in this work to learn more about it and pick up some tips on techniques to employ.
The exhibition is on until 22 May and can be visited between 10AM and 6PM but you do need to make an appointment. Ring 020 8672 6329 to make yours.
Reviewer: Howard Loxton