As You Like It
William Shakespeare
Common/Practice & Graffiti Productions
Lion and Unicorn Theatre
–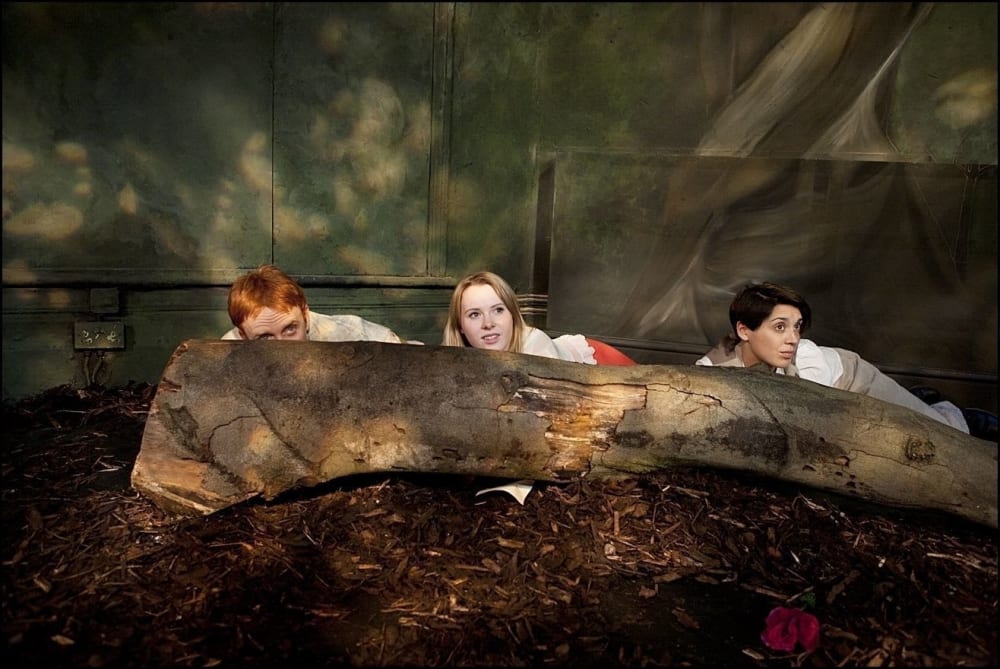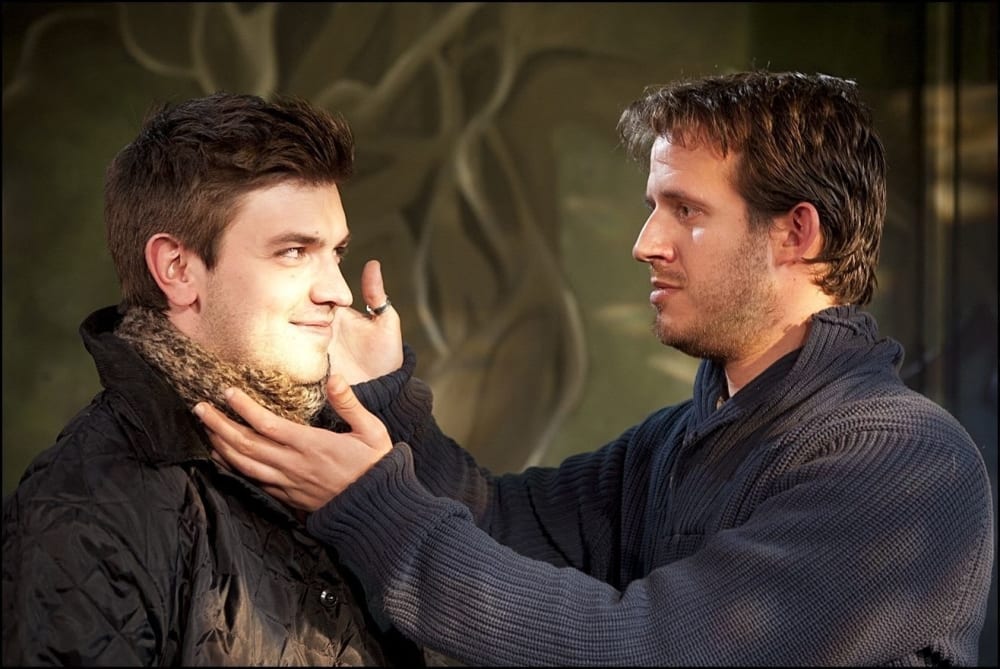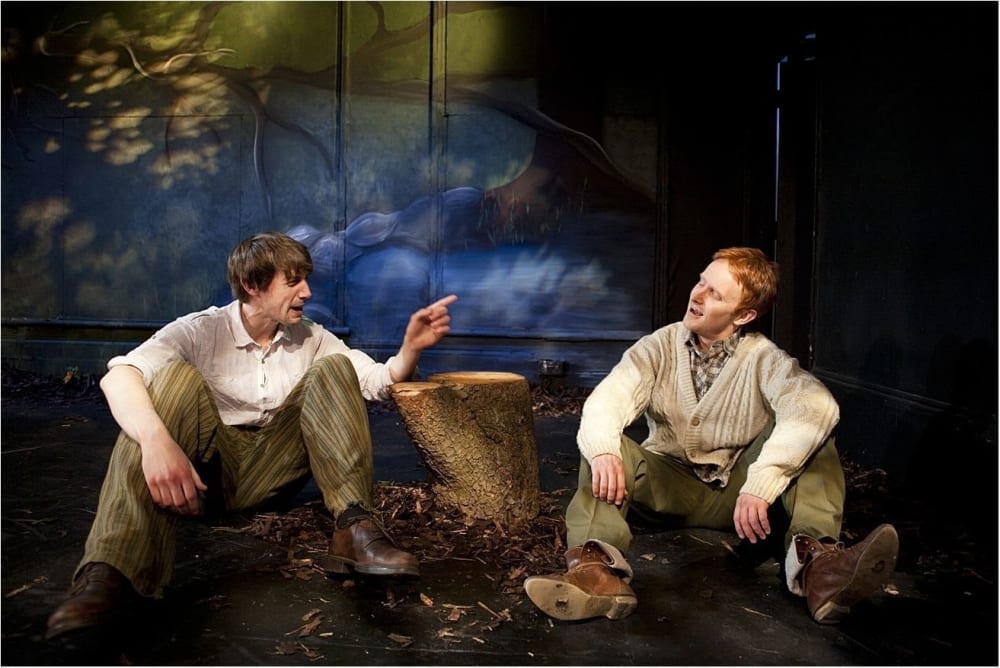 "Not for all markets" is the way heroine Rosalind describes shepherdess Phebe in this pastoral comedy and you might say the same of the play itself.
Despite its popularity, not least with actresses who fancy themselves as Rosalind, the young woman banished by her usurping uncle who goes, disguised as a boy, to the forest where her deposed father lives, it is not the easiest of Shakespeare's plays to make work today. Only a couple of the several productions I have seen have really pulled it off. Its renaissance humour is difficult to put over: it is not just shepherd Corin for whom jester Touchstone's jokes have "too courtly a wit". Unfortunately a modern audience just doesn't find them funny.
In this production, however, with a little cutting to remove the more tedious of them and by emphasising the bawdiness on which much of his humour is based by explicit gesture, Lorenzo Martelli's coarse but spirited Touchstone scores laughs with most of them. This is quite in character for a man who contemplates mock marriage to get his end away.
Though Hetty Abbott's goatherd Audrey, the object of Touchstone's advances, may not be too bright, sharp-tongued, sophisticated shepherdess Phebe (Maddy Hill with an immaculate hairstyle) knows her poetry. She quotes a line from Marlowe: "Whoever loved that loved not at first sight?" and director Rae McKen lays emphasis on the way in which it is just that which fires this plot.
Rosalind and Orlando (a young nobleman put down by his elder brother) and her cousin Celia and that brother fall in love the moment they set eyes upon each other. They are all as instant as if Oberon were around with his magic juice and we were in Athens' woods not Arden. Rebecca Loudon's Rosalind may be besotted but she clearly takes delight in her own cleverness and the way in which she can manipulate her unbeknowing lover. Oliver Mott makes him just a little naïve and full of youthful energy, with a way of emphasising everything with a forward thrusting hand that gives him a certain gaucheness.
Matthew Alexander is handsomely wicked as Orlando's elder brother Oliver, his looks magically improving when he reforms. Charles, his wrestler whose challenge Orlando answers, is little more than a device in the plot but Kojo Kamara makes him a strong personality—and doubles a couple of other roles without you realising it at the time. As Old Adam (a part tradition says Shakespeare himself played) James Hayward plays age without overdoing it (though his undimmed red hair is a giveaway) and doubles shepherd Corin and a cleric.
Chetan Pathak doubling the banished duke and his usurping brother seems more comfortable playing the baddie, though it could be the costumes for him and his courtiers when we first meet them that give that effect. They may be homeless but, "winter and rough weather" apart, aren't they supposed to be enjoying their life in the forest?
Things seem better after the interval when Penny Watson's blue cityscape of crowded tower blocks and the first wintry view of woodland to be revealed give place to spring and an idyllic forest painted around the walls of the theatre with piled leaves, flowers to pick and logs to sit on. The Duke's forest followers include Fred Gray's Jaques (who gets away with acting out each stage of the "Ages of Man" speech), Richard Keiss (a kindly Le Beau in the other court) as another lord and a tuneful Amiens from Gershwyn Eustache who leads the singing of what sound like familiar settings of the songs, newly arranged by Edward Lewis who has also composed the rest of the music.
Though a couple of performances suggest inexperience in their over gesticulation, both verse and prose are well handled. A little trimming of the text, a brisk pace and not tinkering with the plot's naivety all help to make a production which brings that feel-good welling of happy tears so typical of Shakespeare's comedies when he puts all wrongs right at the end.
Reviewer: Howard Loxton