As You Like It
William Shakespeare
@sohoplace
–

Listing details and ticket info...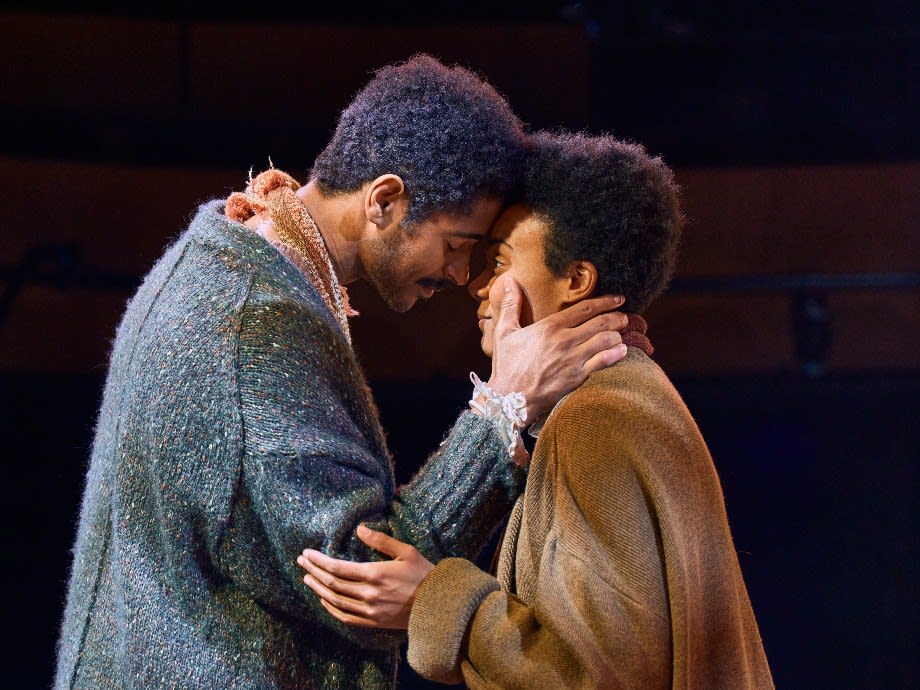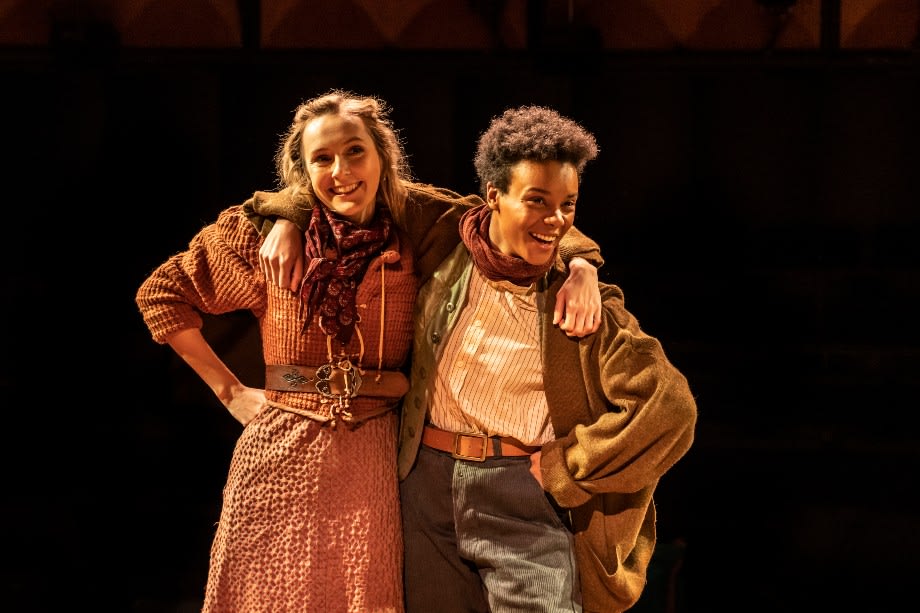 There is a holiday mood to Josie Rourke's production of As You Like It being performed in the round at central London's newest theatre, the strangely named @sohoplace.
The composer Michael Bruce at the piano gives us a good deal of gentle, sometimes romantic music. That piano is the only prop on a bare stage. "Heigh Ho, The Holly", often thought of as a Christmas song, is given early prominence. At various times, the actors are showered with leaves.
The lively cast includes the Strictly Come Dancing winner Rose Ayling-Ellis as Celia communicating mainly through sign language and Martha Plimpton playing Jaques as a woman occasionally addressed as "Madam Melancholy". But as always, the character of Rosalind in disguise as the confident, quick-witted Ganymede is central to the show and is given a warm, engaging performance by Leah Harvey opposite Alfred Enoch as Orlando.
Keeping the mood cosy and light, the production cuts many of the uncomfortable, serious elements. Early scenes miss out on Oliver's harshest lies about his brother Orlando as he tries to get Charles (Dickon Gough) the wrestler to kill Orland, and we don't get Touchstone's (Tom Mison) admission to the audience that he only wanted a pretend marriage with Audrey (Gabriella Leon) so he can easily leave her later.
It does make the play less challenging, but Josie Rourke has an eye for fun and in this comfortable theatre with its good sight-lines and fine acoustics, where no audience member is very far from the action, there is a good chance everyone can enjoy that fun.
Reviewer: Keith Mckenna