Ask Me Anything
Written by The Paper Birds with music and lyrics by Rosie Doonan
The Paper Birds and Live Theatre
Live Theatre, Newcastle
–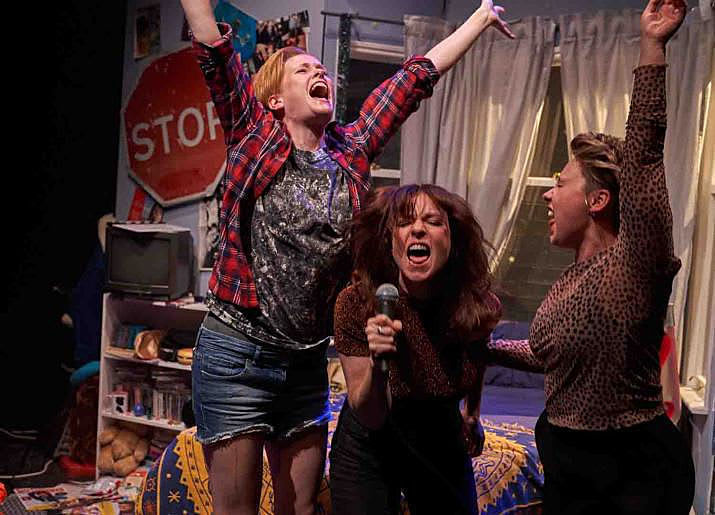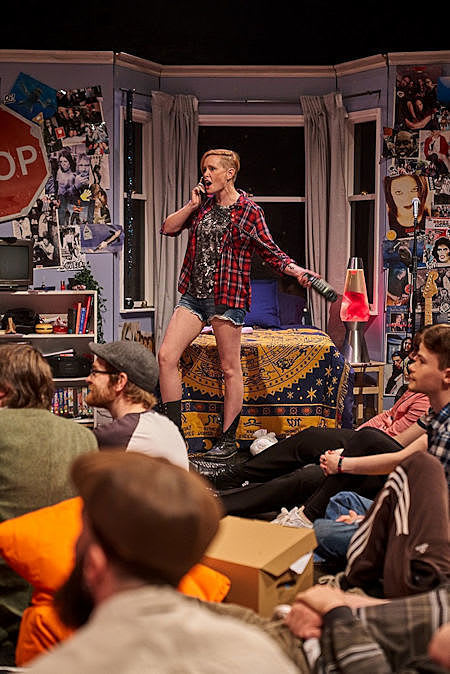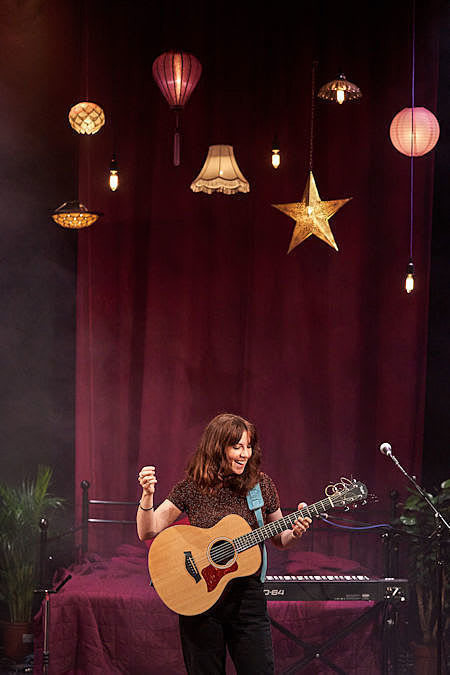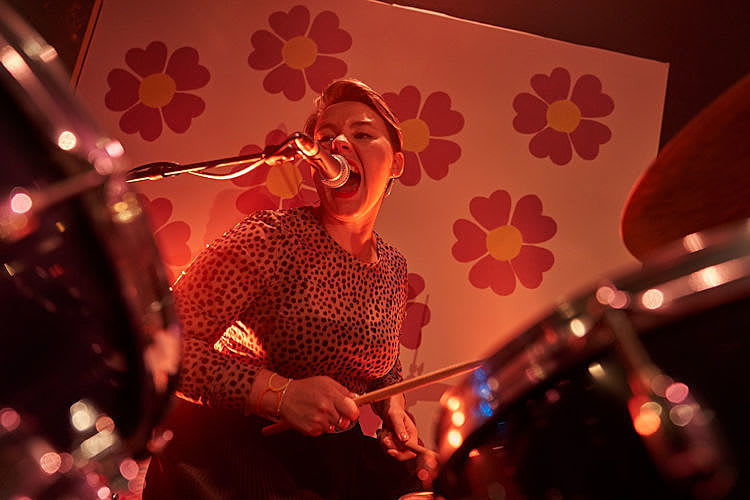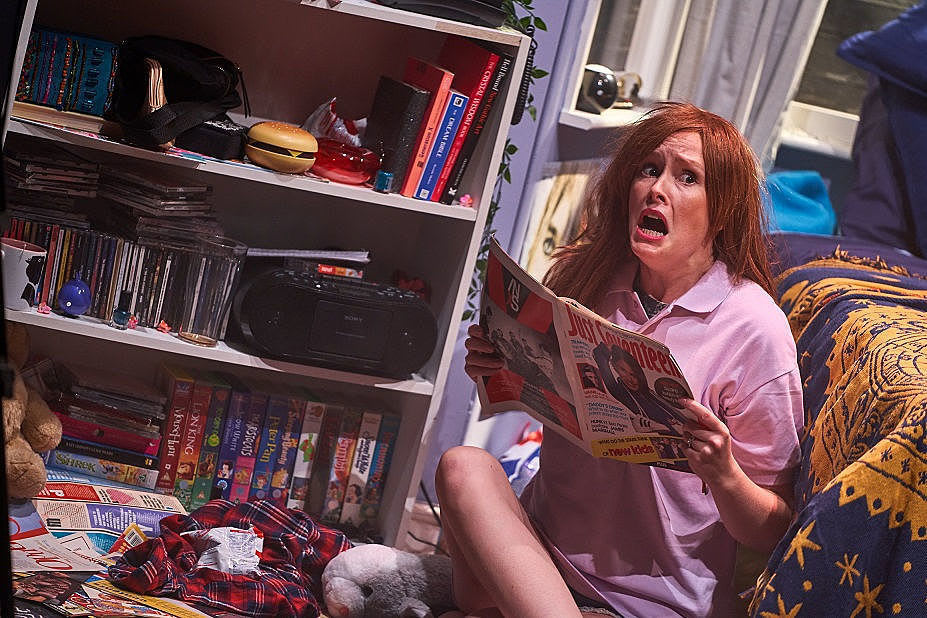 Jemma McDonnell, a founder member of The Paper Birds and director of Ask Me Anything, wrote to a whole host of young people inviting them to ask the company anything.
When they were young, the lives of the company members, born in the '80s (Rosie Doonan and Kylie Perry) and the '90s (Georgie Coles), were obviously very different to those of their young audience. When they needed advice on the problems they couldn't talk to their parents about, all they could turn to were the agony aunts of magazines like Jackie or Just Seventeen, while the current generation have the Internet and Google; if they wanted to phone their friends (or a boy they fancied), they had to use the house phone and probably speak first (oh-ho!) to friend's mum or dad, but now of course they all have mobiles so contact is quick and private. And there's even Alexa or Siri to give advice!
But the problems, have they remained the same? Well, let's see…
Live Theatre's stage has gone, leaving an open space, and the set, the teenage bedrooms of the three performers, occupies the space. There's a coffee table with a cardboard box on it in the middle, just in front of where, in a normal Live production, the cabaret seating would be. Those cabaret tables and chairs have gone and the floor is strewn with cushions on which the younger (oh, definitely younger!) audience members sit. Of course they do; they're in their mate's bedroom!
In that box are the letters, the replies to Jemma's invitation.
The show, the performers tell us, is a conversation, an informal conversation between "us and you" (the audience) but also between "us and them", the writers of the letters. To assist in this conversation, there are screens, as in computer / TV / mobile phone screens, and there's even an Alexa-like screen, BRIDGE-IT, offering commentary throughout, as well as some totally inappropriate suggestions (as do Alexa and Siri). And there's a video camera too.
Oh yes, and Rosie is a musician, playing guitar and keyboard and creating songs to supplement the words. She is supported by Georgie on drums (she had a drum kit on her bed?! But it was a small bedroom) and by Kylie on recorder and guitar.
The scene is set. The cardboard box becomes agitated, drawing attention to itself. It's time for the questions! The problems!
When should you have sex for the first time? Does it hurt? Is it normal to be scared of having sex? I struggle with low self-esteem. I've never been kissed. Why do older people not listen to us? How do you know you when you're ready to have a child? I'm too scared to kiss a boy; am I frigid?
And so on! Much the same problems as in the performers' younger days. (And, frankly, as in mine!)
How do they answer?
Rosie writes and sings songs; Georgie reads from her teenage diaries; Kylie does a teenage agony aunt TV show. They consult people who have experience of a problem, and their responses are shown on a screen. They re-enact scenes, using volunteers from the audience.
In fact, there's a quite a bit of audience involvement, from simple questions like "when did you first get a mobile phone?" (I was 55) to… but why spoil it?
It is, to an extent, a fun show, but it's also serious, serious in intent and in the subjects it deals with. It doesn't shy away from mental problems, self-harm, teenage suicide, all the angst that teenagers experience, angst that is compounded by modern developments such as the Internet and the power of social media.
And it's serious in what it says to the older generation, too, and that can perhaps be summed up in one word: LISTEN!
The audience—the young and the old—was buzzing as they left, the sign of a show which had engaged them and got them thinking.
But what about all those questions? The problems? The angst?
Well,the play's subtitle is A loud, live, love song to not having it all figured out, so what do you think?
After Newcastle, the show tours to the VAULT Festival (London), G Live (Guildford), Black Box (York), Birmingham Hippodrome, The Old Market (Brighton), Marlowe Theatre (Canterbury), Chats Place (London), Hull Truck and the Theatre Royal Plymouth.
Reviewer: Peter Lathan