Aspects of Love
Music by Andrew Lloyd Webber, lyrics by Don Black and Charles Hart
Nica Burns
Lyric Theatre
–

Listing details and ticket info...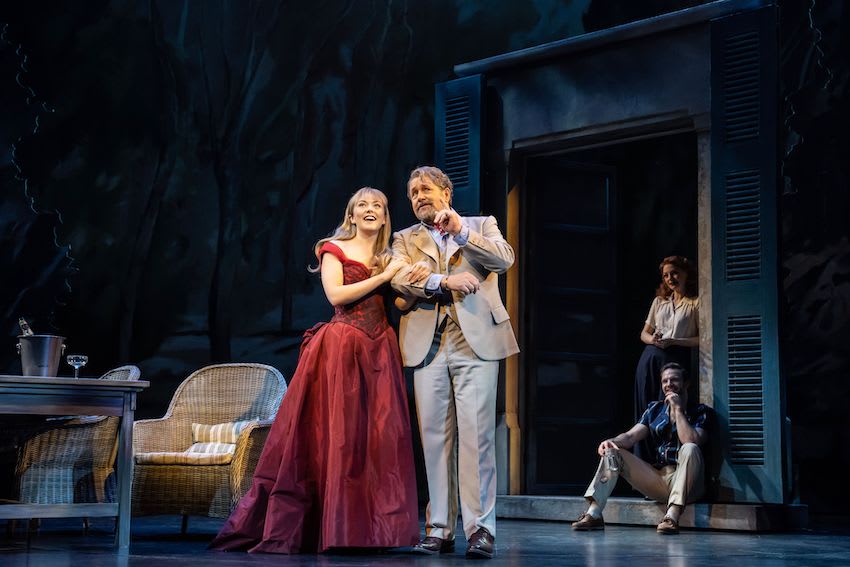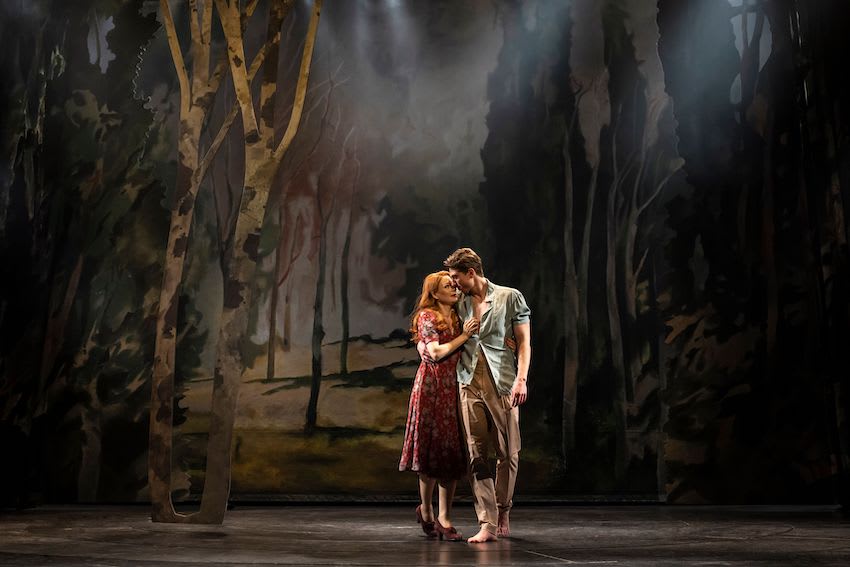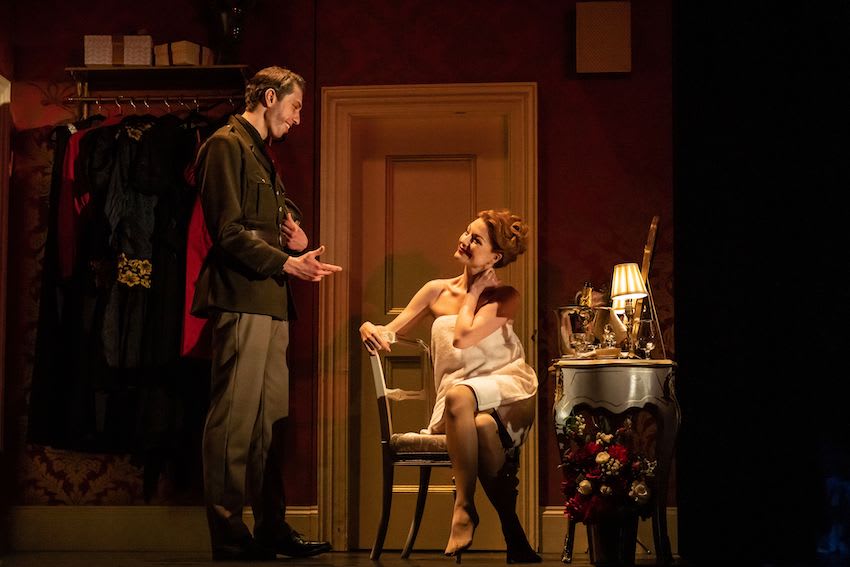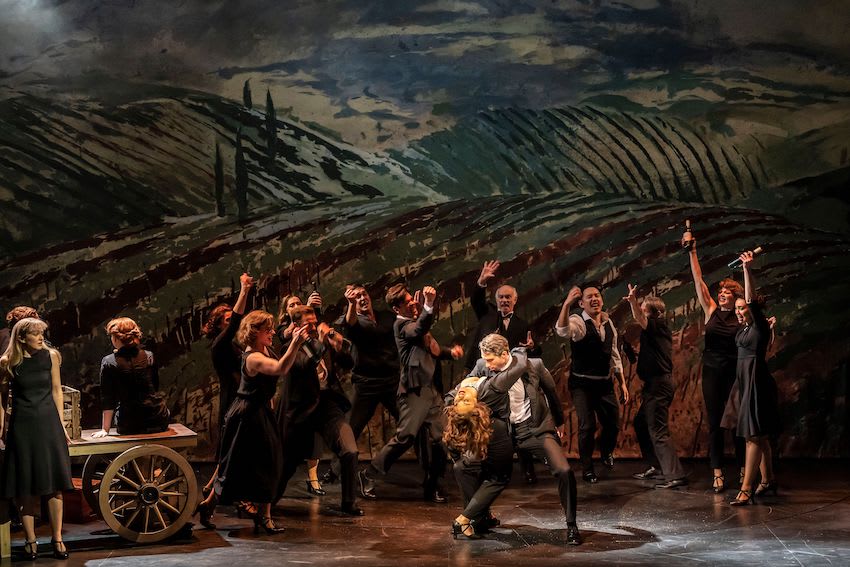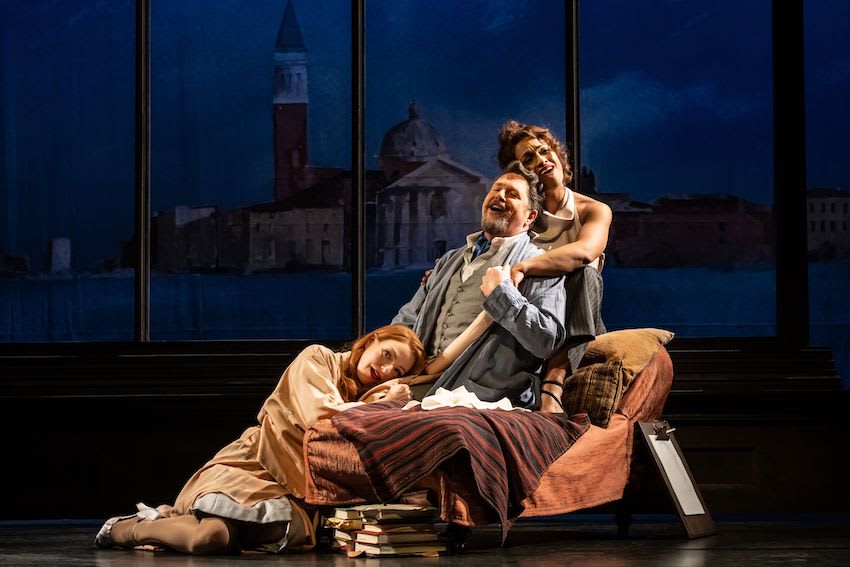 This stylish revival of Lloyd Webber's musical based on Bloomsbury Group writer David Garnett's 1955 novella of the same name is a chamber version, restructured and tweaked with new orchestrations. The changes don't solve the problems of its ethically awkward story, but Jonathan Kent's production offers an entertainment that looks good and sounds lovely.
This new production was Michael Ball's idea and it now sees its best known song, "Love Changes Everything", which helped establish Michael Ball's career when he first sang it, transferred from Alex to Sir George Dillingham, the role he now plays—and he delivers it superbly.
To strip the story to its bare bones, it tells how Alex, still a teenager, falls for actress Rose and whisks her off to his uncle's country house. When Sir George returns from a visit to his sculptress mistress Giulietta, Rose now falls for him.
"A love affair is not a lifetime," George warns his nephew, and so begins a pattern of pairings (including a hint of lesbianism) until, two decades later, Alex finds Rose's daughter besotted with him.
Through-composed, it is beautifully sung, especially by Laura Pitt-Pulford as Rose, Danielle De Niese as Giulietta and Michael Ball. Playing Alex (alongside the man who created the role) is Jamie Bogyo, who made his professional debut in Moulin Rouge! The Musical only two years ago; rather subdued at first, his performance gains strength as the man ages. Anna Unwin is charming as Rose's daughter Jenny.
Concentric turntables and sliding panels that cross the stage carrying film clip projections suggest location and speed multiple scene changes, revealing new settings like a cinematic wipe while masking moves in to concentrate focus, and John Macfarlane's designs set 3D elements against painterly artwork, its changing of style bewildering until you remember that George is an art forger. It is a production that revels in its theatricality, even giving a couple of glimpses of the excellent band through the gauze at the rear of the stage.
Macfarlane's settings, masses of misting and Jon Clark's lighting are a frame for a romantic story, but there is something rather dated about this presentation of Bloomsburyesque sexual transgressions. Aspects of Love isn't really romantic and the characters are so thinly drawn that they don't attract much empathy. It is the performers themselves that hold the attention and their talent that gains the admiration of the audience, earning an enthusiastic first night welcome.
Reviewer: Howard Loxton