Assassins
Music and lyrics by Stephen Sondheim, book by John Weidman
Nottingham Playhouse Theatre Company and the Watermill Theatre, Newbury
Nottingham Playhouse
–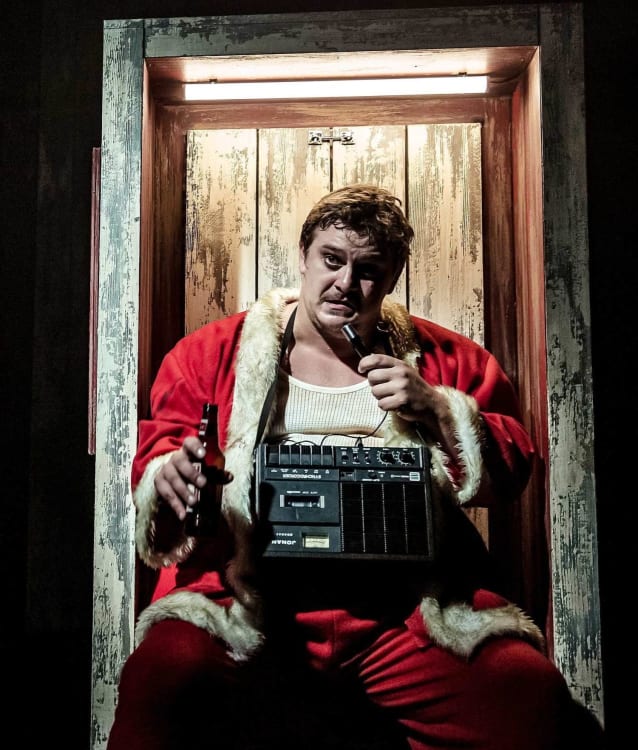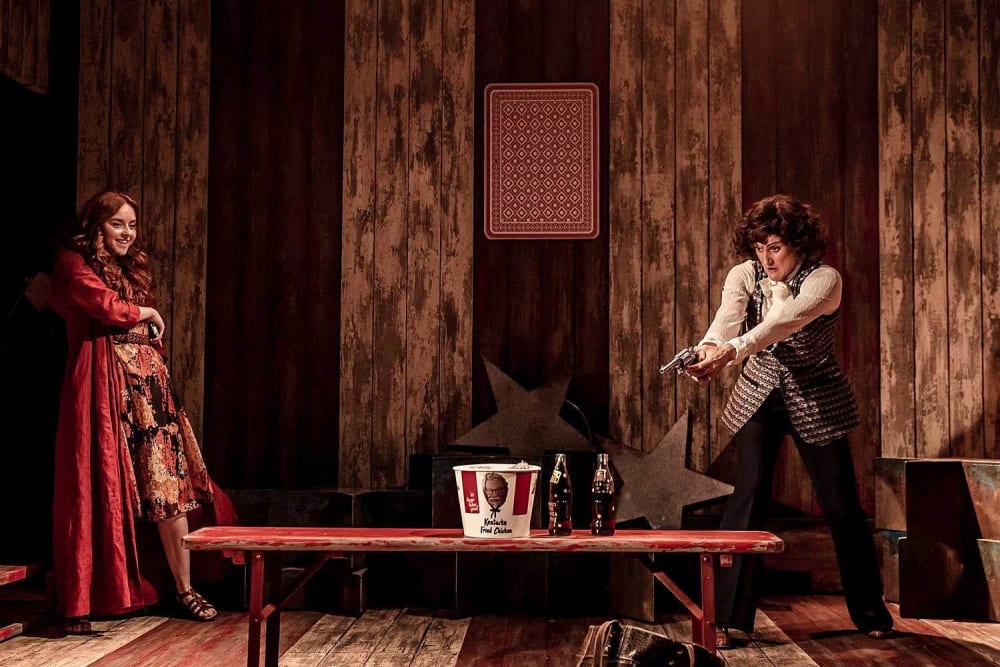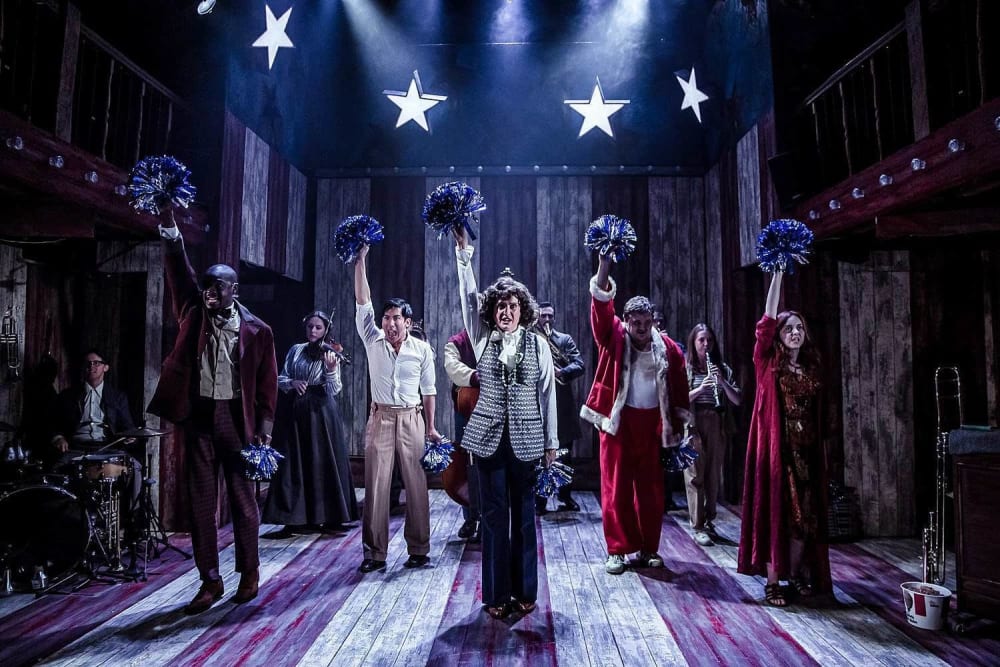 There is a particular moment during Bill Buckhurst's impressive production of Assassins when the genius of Sondheim is at its clearest and most potent.
Samuel Byck, the man who attempted to assassinate president Richard Nixon, berates politicians who can't be trusted. His prescient speech is so vitriolic and impassioned that it could have been written at any time in the recent past rather than 30 years ago.
The role is played superbly by Steve Simmonds, a larger-than-life actor who makes an impact throughout the production. He has a second solo spot in which he shows that the failed businessman and political activist Byck had a strange trait: sending tape recordings to famous people.
He records himself urging composer Leonard Bernstein to write more love songs. It's a heartfelt plea which illustrates how Byck and all the other characters in Assassins have a quirkiness which leads to their assassinating or trying to kill a president.
In a fulfilling ensemble production Simmonds dominates; you find it hard to take your eyes off him. He starts off playing the drums before switching to double bass, belting out a short, wailing solo on electric guitar and joining a growing list of performers who take to a keyboard.
Versatility is the key in this production which features a cast of 15. Each one makes a solid contribution.
While it is perhaps unfair to single out individuals for their performance, there are a few who catch the eye in different ways.
Sara Poyzer returns to her home town to play Sara Jane Moore, a former FBI informant whose target was Gerald Ford. Her confident singing is given pride of place during some of Sondheim's stirring numbers.
She also has a scene verging on hysterical with Evelyn Hoskins who gives a delightful portrayal of Lynette "Squeaky" Fromme. She was the girlfriend of notorious killer Charles Manson and was brainwashed into believing his apocalyptic philosophy.
Alex Mugnaioni gets the show off to a good start as John Wilkes Booth, the man who shot Abraham Lincoln, while balladeer Lillie Flynn excels whenever her mellifluous voice moves the action along.
There's a powerful ending to the show when several assassins convince Lee Harvey Oswald (Ned Rudkins-Stow) that he will be remembered long after his own death after he has shot president John F Kennedy. A video backdrop of the Dallas shooting adds to the suspense.
Some people dislike Sondheim because they fail to appreciate the cleverness of his work or do not leave a theatre humming his songs as they might do at the end of a jukebox musical. They should see Assassins and try not to have "Everybody's Got the Right", a song about being entitled to be happy, staying in their brains for hours afterwards.
Sondheim argued that ideally he would cast actors rather than singers for his musicals. The programme for this show reveals this is allegedly the first time Assassins has been performed in the UK by a cast of actor-musicians. I'm sure Sondheim would have approved of not only the cast but the performances and the production too.
Reviewer: Steve Orme