Assassins
Music and lyrics by Stephen Sondheim, book by John Weidman
the Pacarts ensemble from Los Angeles, California
theSpace @ Niddry St
–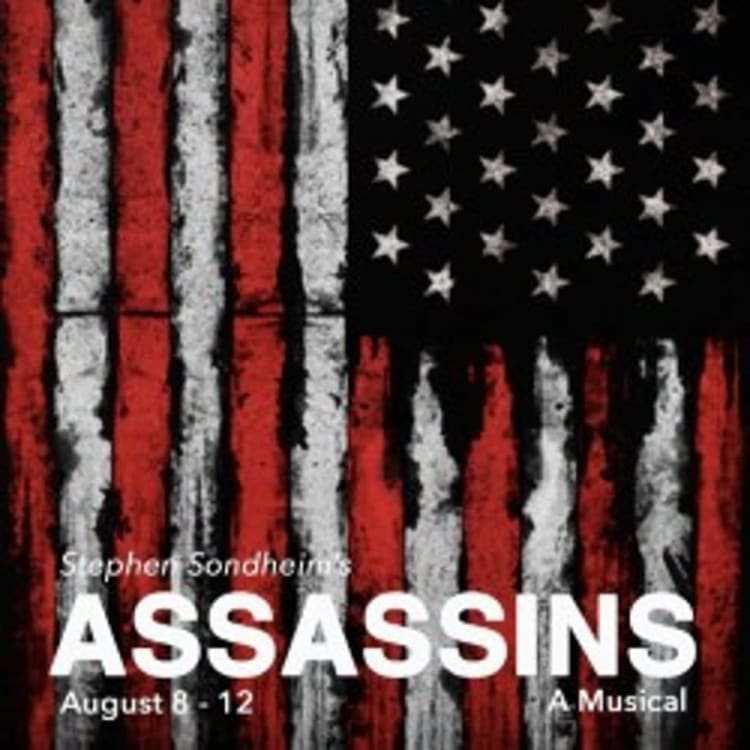 With some nine assassins, two American Presidents and music shaped differently for every character, the Sondheim musical Assassins can be a tough mountain to climb. That hasn't stopped a company of current and previous students from Pacifica Christian High School, Santa Monica delivering a watchable and imaginative production.
With a cast of twenty, several musicians and only seven rehearsals, they have delivered a very clear performance. You can catch the words and politics from start to finish.
Jillian Leary is particularly impressive as Lynnette Fromme, a one-time member of the Manson cult. Colin Comer as John Wilkes Booth is a commanding presence persuading the reluctant Lee Harvey Oswald to be remembered as someone who made a difference by killing an American President.
Despite the seriousness of the subject matter, there are moments of humour, for instance in Guiteau's (Christen Ntanios) eternal optimism and in Xander Constantine's Sam Byck dressed in a Santa Claus outfit recording messages to Leonard Bernstein and Dick Nixon as he is en route to assassinate a President.
The show is always entertaining even to the very moment the cast of Assassins sing their last song while pointing their guns at the audience.
Reviewer: Keith Mckenna