At Home in Gaza and London
Co-devised and performed by Aya Abdelrahman, Abeer Ahmed, Tara Fatehi Irani, Ali Hassany, Yoko Ishiguro, Mariam Nasser, Hamza Saftawy, Walid Tafesh and Owl Young
Station House Opera
Battersea Arts Centre
–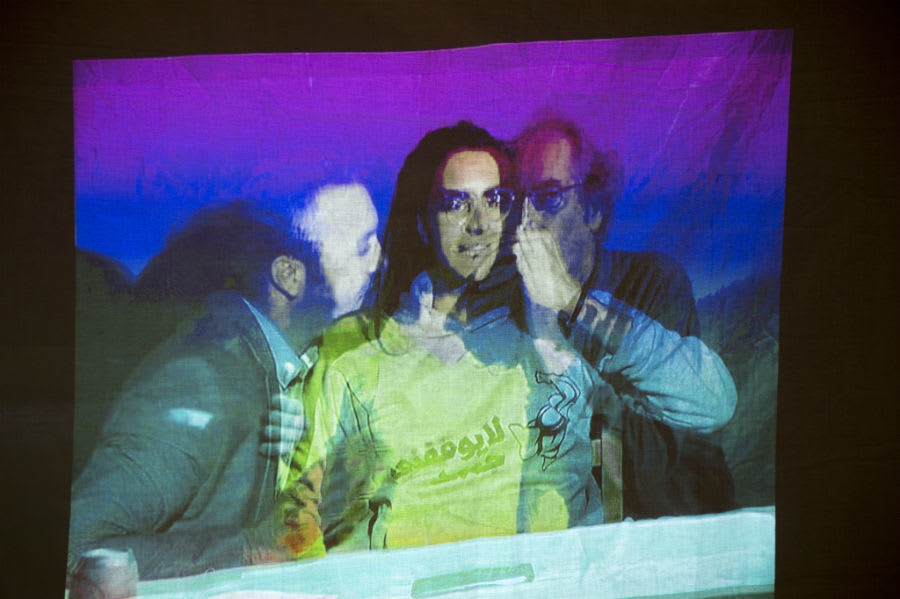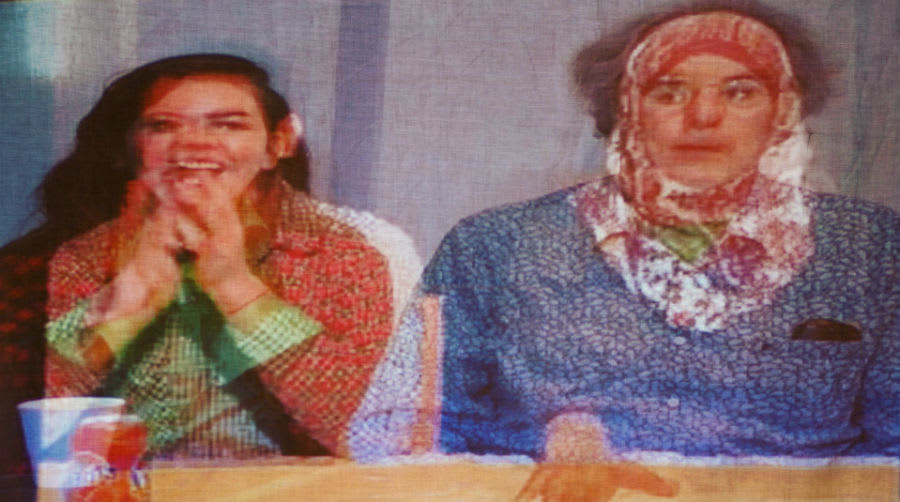 A live link-up with performers in Gaza was bound to have its difficulties. Gaza has only four hours of electricity a day and that is subject to power cuts, so no one seemed surprised when not long into the show a power cut caused a five-minute break in the planned event. 
Someone quickly asked the co-director Julian Maynard Smith to fill the gap with an account of the difficulties he had faced trying to reach Gaza on a creative project.
He explained that, despite being sponsored and jumping through bureaucratic hoops, his equipment was confiscated by the Israeli military.
Gaza is an "open air prison" according to John Holmes when he was Under-Secretary-General for Humanitarian Affairs at the UN and David Cameron when he was Prime Minister.
The Israeli military controls entry and exit to the territory and has in recent months shot dead numerous civil rights marchers who came too close to the fence dividing Gaza from Israel.
At Home in Gaza and London creates a single devised performance from the joint physical activity and conversation of people in the Battersea Arts Centre in London and the El-Wedad Society for Community Rehabilitation in Gaza.
Live video footage of both merge into a single set of images projected onto a huge central screen. Thus on stage, a woman dances alone in London, but on the screen she appears to be dancing with a man in Gaza.
A group of people sitting at a table in the BAC are joined on screen by others in Gaza. A woman in London helps a man in Gaza strap some wings onto his back.
There are occasional moments that remind us of the disturbing reality of life in Gaza. A man from one location and a woman from the other holding together a bunch of flowers are suddenly separated by a barrier placed between them. And in a scene where all the performers sit in a long line with popcorn and drinks as if ready to watch a show, the camera swings round to reveal the ruined internal remains of a once-grand theatre in Gaza.
There is no story and, although the choreography of merged actions is often impressive, it can feel slightly repetitive.
The conversations seem casual, light and unscripted. People talk about meeting partners, having children and in one case needing to leave Gaza for urgent medical treatment.
Ali Al-Hassany in Gaza declines to talk about the recent massacre but at times gives an amusing satirical tilt to the conversation.
These are moments of theatrical unity created by digital art and performance between two groups who would otherwise find it extremely difficult to ever perform together in either London or Gaza. That is, till Israel is persuaded to pull down the barriers that imprison the people of Gaza.
Reviewer: Keith Mckenna