Autoreverse
Florencia Cordeu and Omar Elerian
Battersea Arts Centre, Roundhouse and CASA
Battersea Arts Centre
–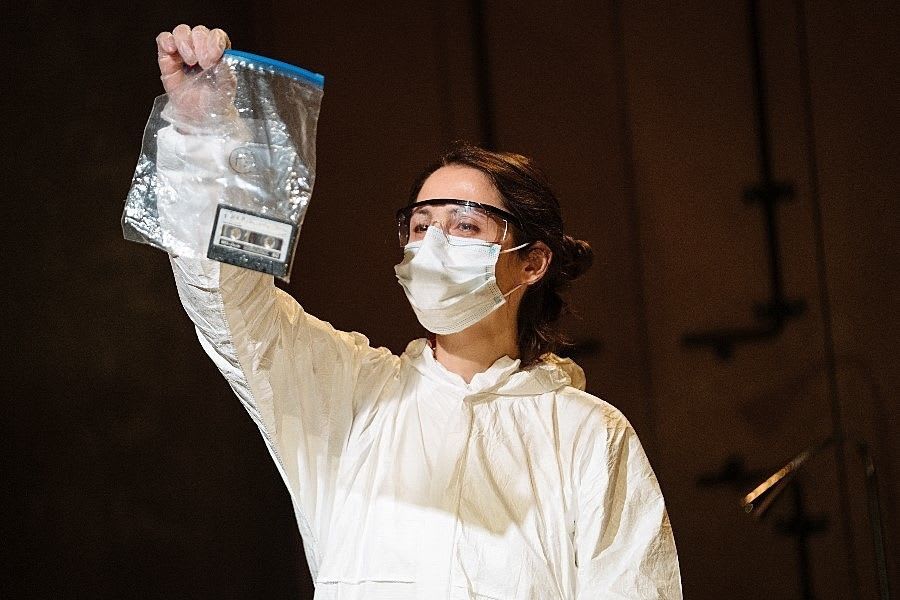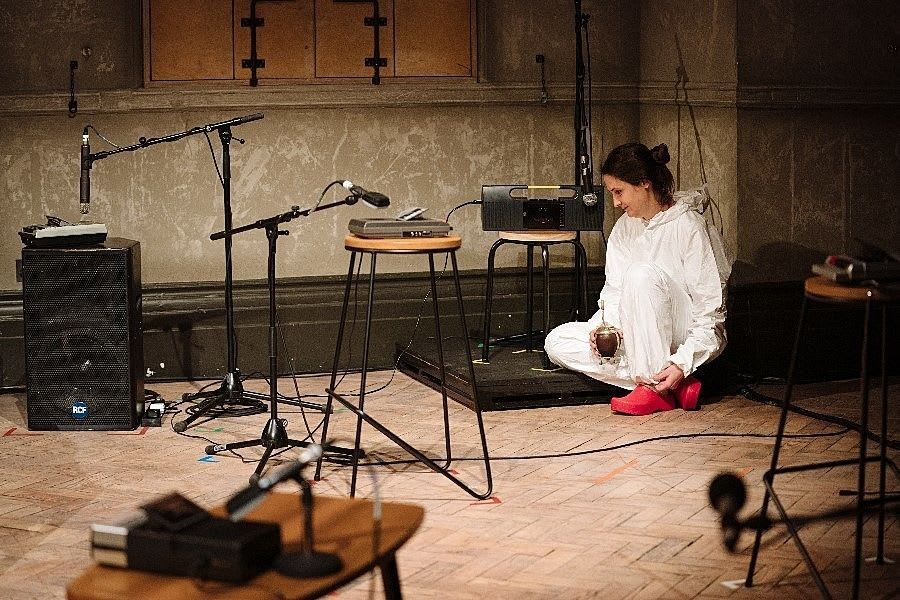 It's difficult to keep in contact with your family when you are on the run. That's the origin of the performance piece Autoreverse, which digs around among the cassette tapes Florencia Cordeu's family used to communicate with each other, while dodging the ruthless death squads of the Argentinian regime that came to power in the 1976 coup.
The peculiar opening to the show involves a woman placing a sign on top of an ancient cassette recorder that reads "Play Me" and then leaving the stage. After a puzzled pause among the audience, one of its members strolls to the stage and presses the play button.
The voice we hear is that of Florencia Cordeu, speaking in September 2019, wondering who we might be, where we might be listening to the tape and explaining to us in detail how a cassette works.
It evokes that disorientating effect of trying to communicate over distance and time that was all her family had for long years, when some of the family could only be known by code names and others might be disappeared by the military, whose dirty war murdered some 30,000 people. Even wedding pictures had to be destroyed to avoid people being identified as connected to someone on the wanted list.
The show is a wistful exploration of memory and loss, the fragile ways of coping with the trauma of forcible displacement.
Scattered across the stage are at least twelve old cassette players, which at some point will all be played at the same time, many voices separated by the cruelty of the world. But mostly Florencia Cordeu, dressed in white coveralls and wearing plastic gloves, will carefully take from protective bags the tapes of messages from family members speaking in Spanish, playing clips that are occasionally accompanied by surtitle translations projected onto the back wall, but more often serving as a precious illustration that she comments on.
We could be at a stranger's house listening to a version of the family album. At one point, she will lip-sync a conversation between her dad and the small child she was, a child who loved to wear her Wonder Woman costume. We will see her in such a costume again as she remembers how strong it made her feel, though she glances uncomfortably at the American flag as she also recalls the encouragement the USA gave the Argentinian military.
The performance takes its time and often seems to go out of its way to repeat a thought or to detail some trivial thing, such as the technology of tapes or the application to get funding for the show. At times, I wondered if it might have been better pitched as an illustrated talk in an art gallery. But its gentle mood of sadness, loss and yearning won its audience and overcame my reservations.
Reviewer: Keith Mckenna