Avenue Q
Music and lyrics by Robert Lopez and Jeff Marx, Book by Jeff Whitty
Sell a Door Theatre Company
Palace Theatre, Manchester
–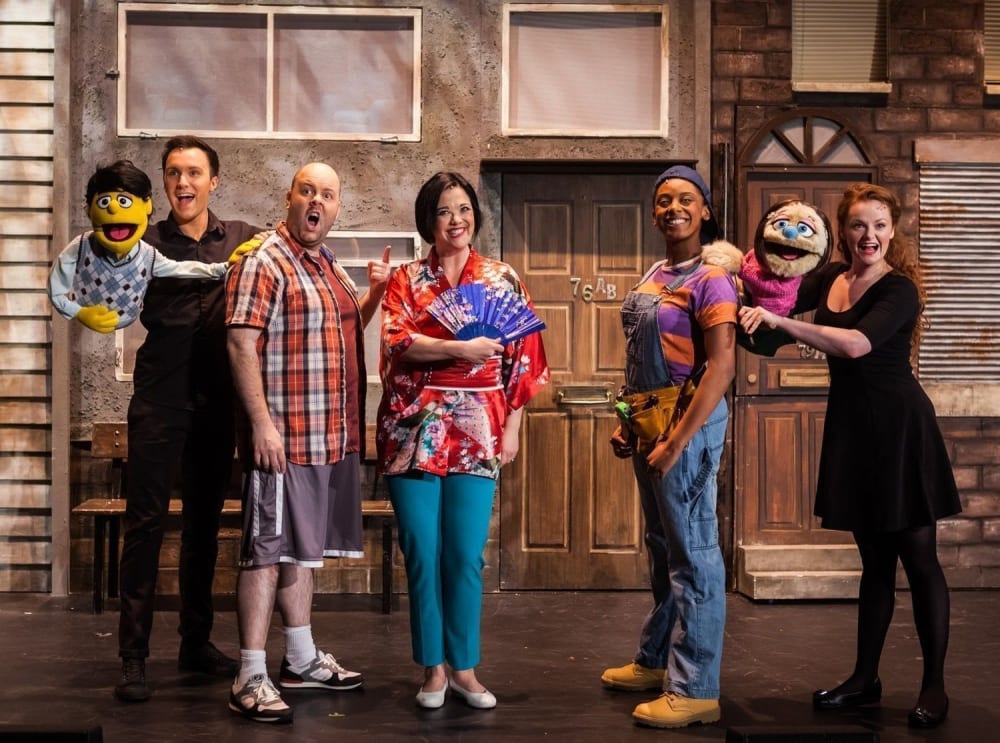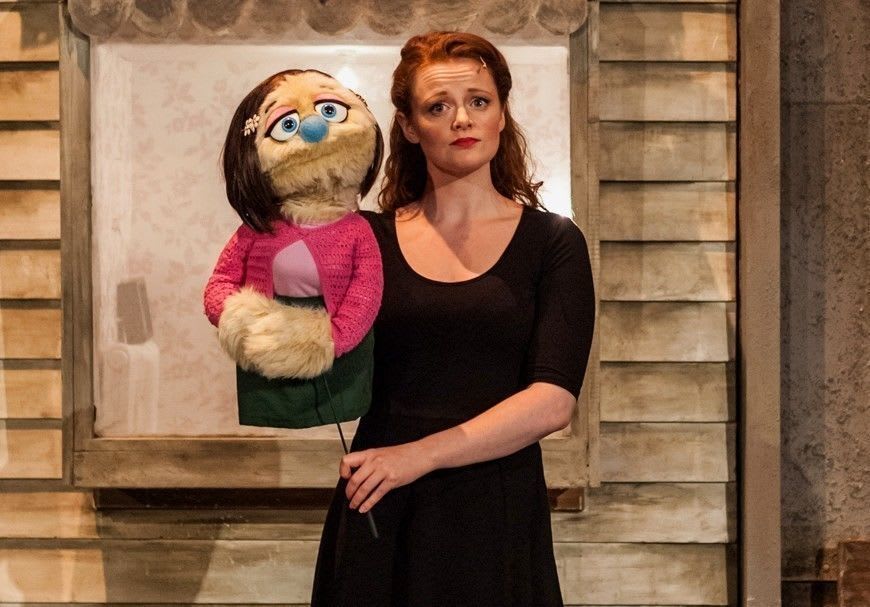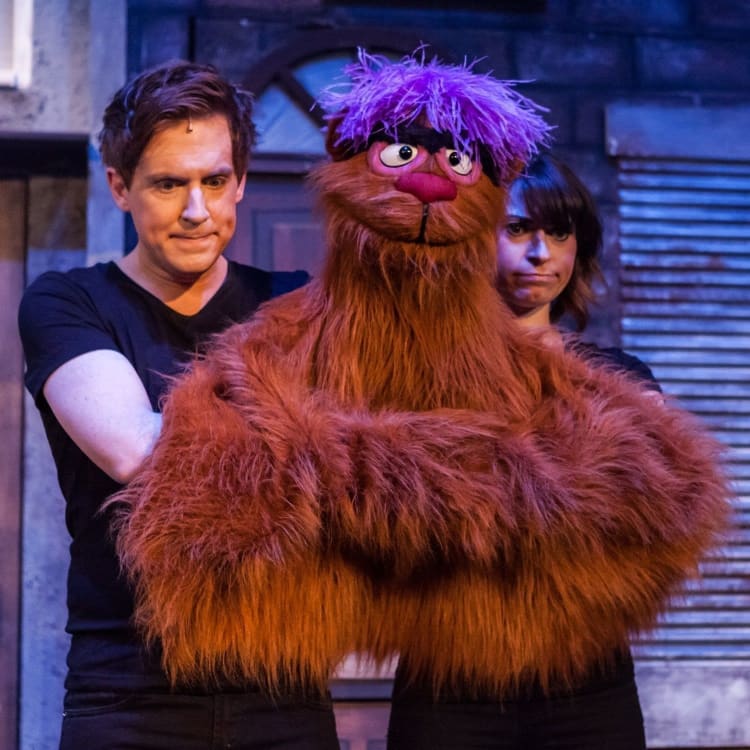 Many shows do reasonably well for their first production and then disappear without trace, but Avenue Q now has a second production already, not long after the original closed in the West End and on tour.
As with the original, this revival by Sell a Door is attracting a mixed audience but largely quite young, which is very nice to see and fulfills the writers' original plan to write a musical for people of their own generation who claim they don't like musicals.
On the surface, Avenue Q is a spoof of Sesame Street with its mixture of humans and Muppet-style puppets and animated interludes on small screens over the stage. It is also a very traditional musical in structure with a romantic central plot, big production numbers, character solos and lots of humour.
The big comic numbers such as "The Internet is For Porn", "Everyone's A Little Bit Racist" and—perhaps my favourite—"Schadenfreude" have jolly, catchy tunes that contrast with their adult content. But they aren't shocking for the sake of it as they have brilliantly observant, witty and skilfully written lyrics.
But the writers can also do tender and thoughtful and even sentimental with numbers such as "It's A Fine Fine Line" and "I Wish I Could Go Back To College". The subplot about puppet Rod coming to terms with his sexuality probably got even more sympathy from the audience than the main troubled romance between Princeton and Kate Monster.
It isn't exactly a family show, but who can be offended by the odd swear word and explicit sex scenes between consenting puppets?
This new production isn't too much different from the original; the puppets are similar in design and the puppet voices are also very familiar. There are some tweaks to the script, so we don't see Princeton discover his lucky penny or hear Brian and Christmas Eve admit they'd sold their wedding gifts for instance.
Director Cressida Carré hadn't seen the show before starting work on it, so there are lines which are delivered differently and slightly different stage business, but this has freshened the show up and in some cases is funnier than before, and more acknowledgement of the audience by the characters.
Leading the great ensemble cast are Tom Steedon as Princeton and Rod and Lucie-Mae Sumner as Kate Monster and Lucy the Slut, with Stephen Arden as Nicky and Trekkie Monster, Richard Morse as Brian, Jacqueline Tate as Christmas Eve and Ellena Vincent as Gary Coleman.
The latter sounded rather quiet at times, but otherwise the sound design from Chris Bogg is excellent, giving perfect clarity to the lyrics. The lighting (designed by Charlie Morgan Jones) is rather more hit and miss with a lot of dark spots and odd changes.
This new production is enough like the old one to not offend current fans but with enough differences to give it a new freshness and life. I spent 2½ hours with a big grin on my face. It's a brilliant piece of musical comedy writing that's just a whole lot of not-always-clean fun.
Reviewer: David Chadderton