Awful Auntie
Adapted by Neal Foster from the novel by David Walliams
Birmingham Stage Company
Sunderland Empire
–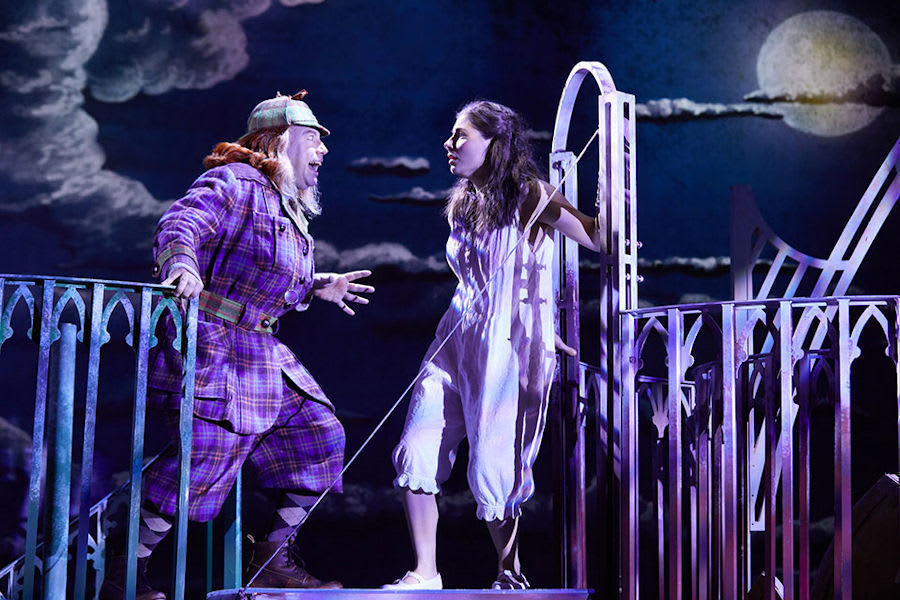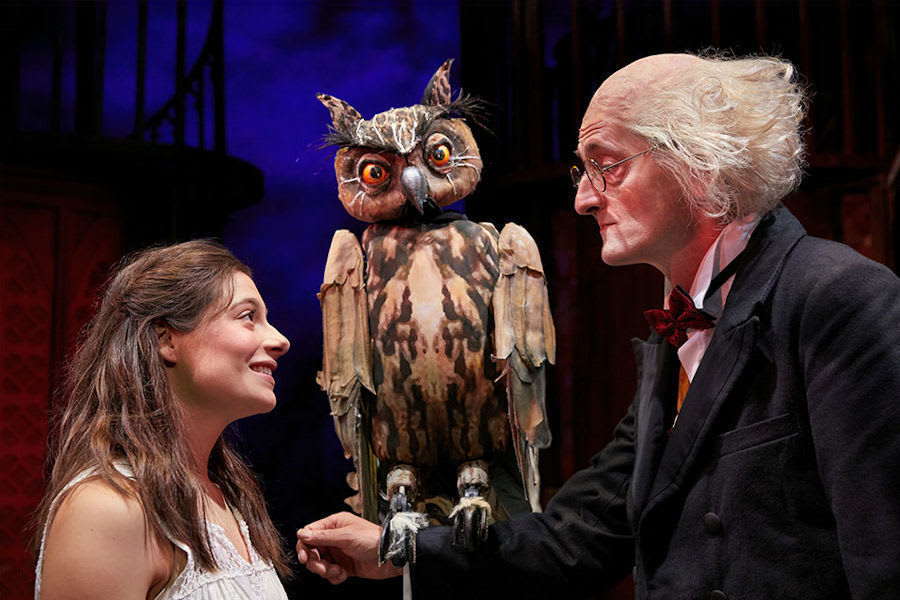 Mix a double murder with a ghost story, stir in a nasty and greedy auntie and a vicious owl, add the missing deeds of a stately home and an orphaned 13-year-old girl with a love for Sherlock Holmes stories and you have David Walliams's Awful Auntie.
You also have a major problem for any set designer for action happens outdoors and indoors, on the roof, in a chimney and a rubbish chute, in bedrooms and library and study—and more additional locations than I can remember.
Jacqueline Trousdale, however, rises to the occasion and produces a set which is flexible and fascinating, and so often on the move that the characters can go seamlessly from one room to another, to outdoors and back again, up to the roof and down to the cellar with that fluidity we associate more with film than with the stage.
And all this with a suitably horror film Gothic feel which is intensified by Jason Taylor's lighting.
The actors are great, too, with (in this performance) understudy Richard James making a deliciously evil Aunt Alberta, in contrast to Georgina Leonidas's Stella Saxby, our feisty 13-year-old orphan heroine, and her friend Soot (Ashley Cousins), the child chimney sweep ghost of Saxby Hall.
There's excellent support from (again, in this performance) understudy Harry Sutherland as the butler Gibbon whose appearances are always unexpected and whose connection to reality (and the plot!) is tenuous at best, and puppet operator Roberta Bellekom as the rare Bavarian owl Wagner (what else could he be called?).
But do we really need all the fart jokes?
Reviewer: Peter Lathan