Bach & Sons
Nina Raine
Bridge Theatre
–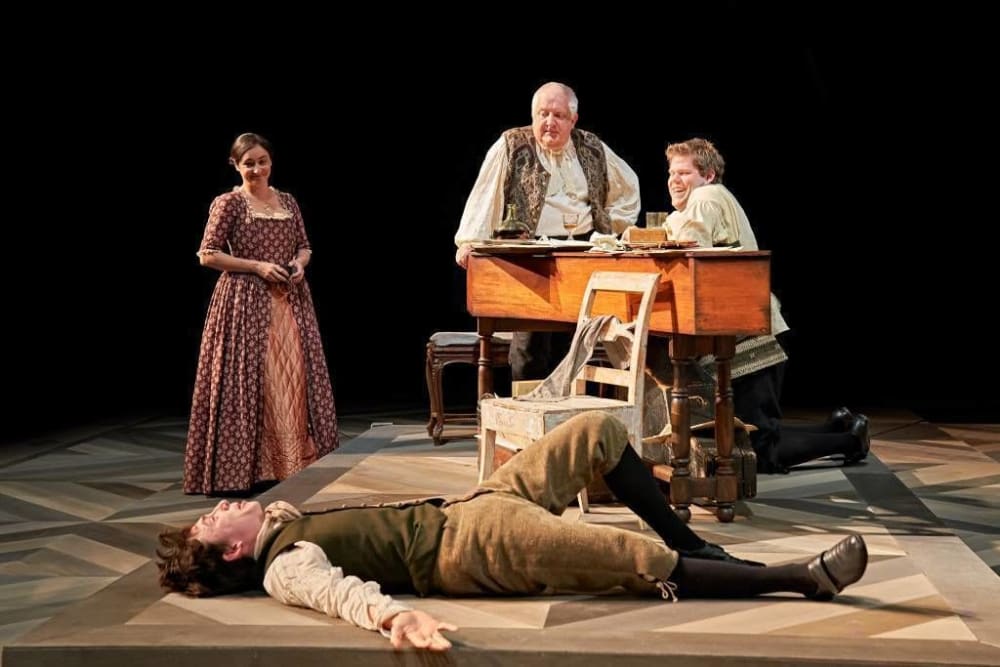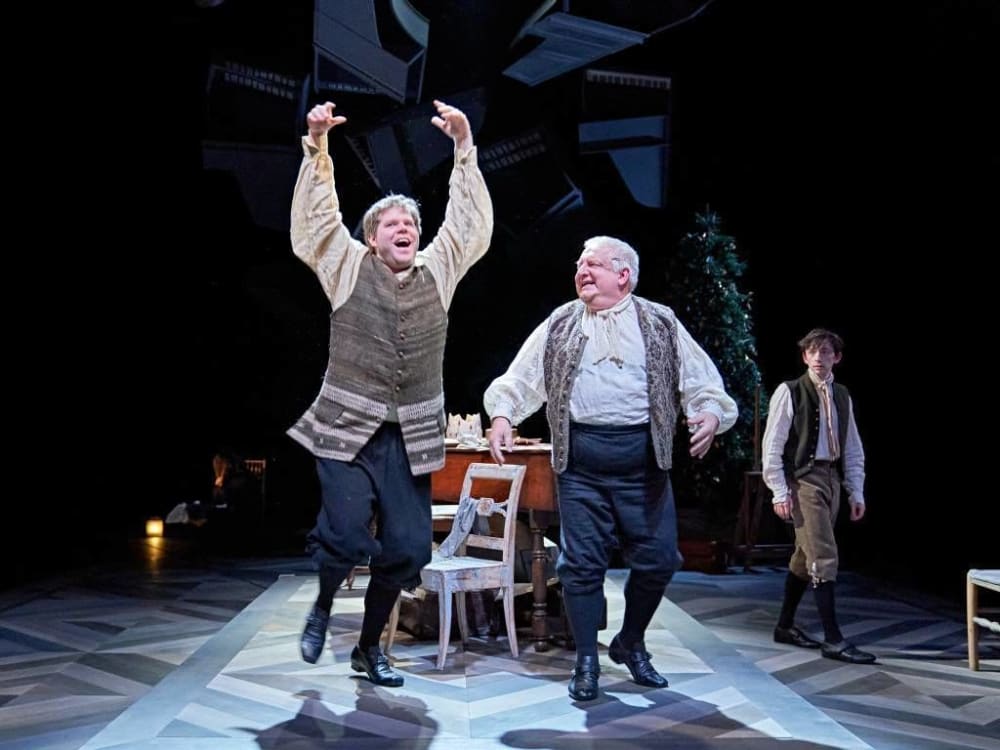 The baroque composer Johann Sebastian Bach (1685–1750) came from a long line of musicians and himself fathered 20 children (only half of whom survived childhood); for them, music was the family business as composers, performers and kapellmeisters.
Nina Raine's new play concentrates on the relationship between Johann Sebastian and his two eldest sons, Wilhelm and Carl, with the great musician, obsessed with his own music, a man driven by his own conviction, played by Simon Russell Beale with an irascible energy that's at the same time on the edge of exhaustion.
This is a study of love, or the lack of it, that offers a crash course in musical method: fugue, canon and especially counterpoint. In his father's eyes, eldest son Wilhelm is talented. He may be easy going, even lazy, but his work gets Bach's approval in contrast to the constant criticism levied at Carl's compositions, though he is the one who works with dedication and diligence.
There is a physical contrast between Douggie McMeekin's Wilhelm and Samuel Blenkin's Carl that emphasises their difference: tightly-wound Carl as tense as his beer-swilling brother describes him. Bach may indulge in a knees-up with Wilhelm but he doesn't show affection to either nor (as Carl complains) to their mother, though Pandora Colin's Maria Barbara seems devoted to her husband.
This is a play that is more talk than action: exposition to begin with and then musical instruction, but it is full of moving and dramatic moments such as the first time we hear the music that is in Bach's head, the way, instead of playing with infant son Johann, he instructs him on counterpoint, Bach conducting the audience as though they are his orchestra, complaining about their individual deficiencies.
For a moment, we share the trauma of second wife Anna Magdalena (Rachael Ofori) who confesses, "I can't remember not being pregnant, and having to bury a child", and there is a moment of horror as Frederick the Great (Pravessh Rana) tells Carl how his father ordered the execution of his lover and made him watch it.
Though Carl may have our sympathy early on, it is not until near the end that Bach gains it as, exhausted, he faces the counterpoint challenge that Elector Frederick sets him. He later claims to his son that familial love is always hidden, but that strand of the play is overlaid by Bach's musical dogmatism: opinions like "B Flat Minor is like black paint," a devotion to the counterpoint that is now out of fashion and a belief that music must have a religious element.
What Bach & Sons lacks in dramatic incident is disguised by its theatrical style. Vicki Mortimer's set makes a bold statement with a sky full of harpsichords clustered like clouds overhead. The slow trucking of its scene changes is strangely moving, the examples of Bach's music are skilfully integrated and its strong performances always hold the attention.
Reviewer: Howard Loxton