Back to Hackney
Panayiota Panteli
Theatro Technis
Theatro Technis
–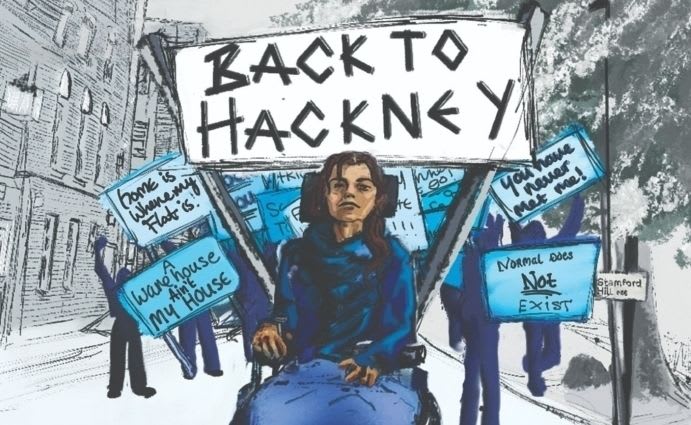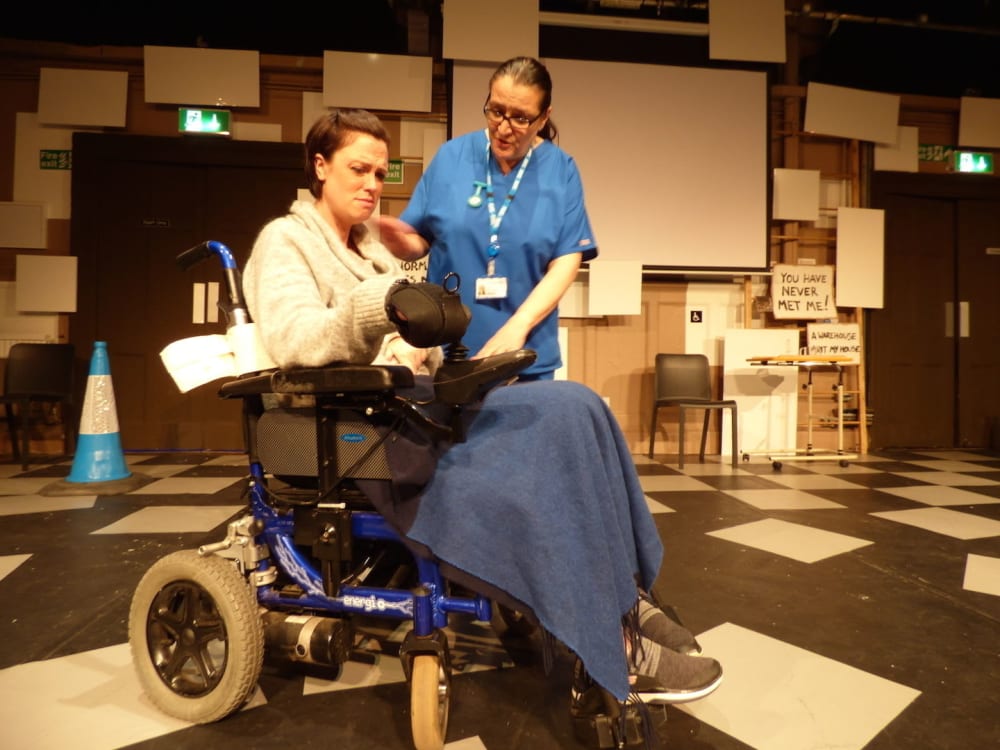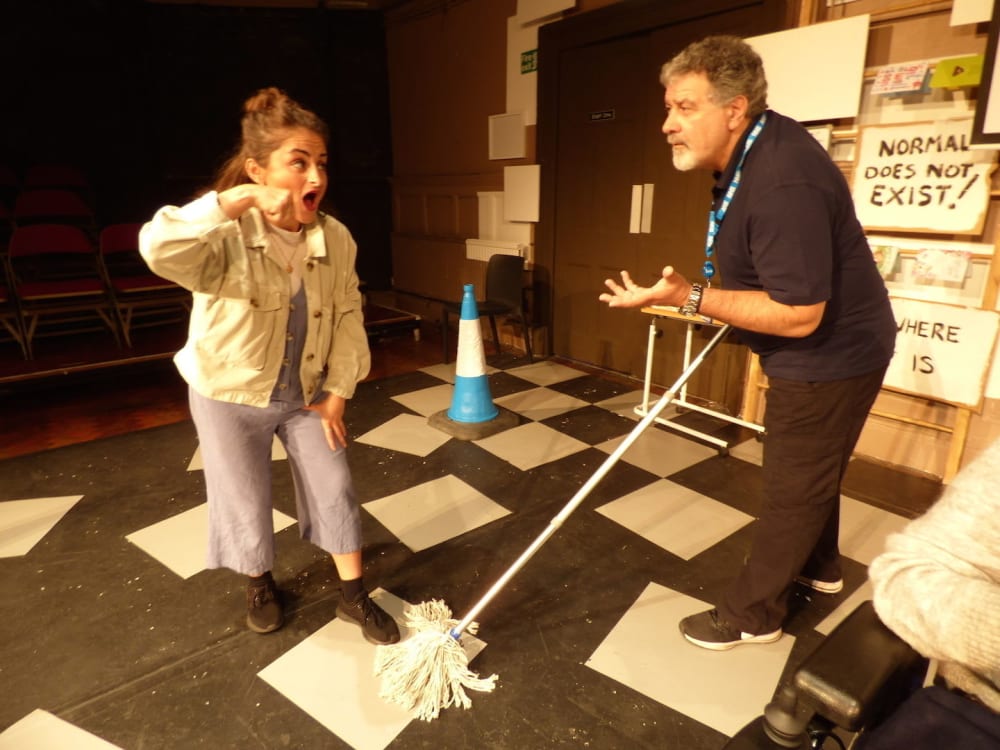 Set in a hospital spinal ward, this is the story of a woman with very limited movement who wants to be cared for in her own home but after cuts in funding the council won't pay for the alterations that would be need to be made for that to be possible and instead wants to shove her into a care home many miles away from friends and family.
It is a situation writer and director Panayiota Panteli has seen first hand. She and several other members of the cast and crew of this production are themselves carers and the problems are deeply felt ones.
Before introducing central character Georgia (Teresa Zaylor), Panteli presents a duologue that fact checks on the different kinds of paralysis and how easy it is to end up with spinal nerve damage: a drink, a fall and the damage is done. It is a little bit jokey with some too-long video clips and briefly threatens to turn into a lecture, but once it gets into the story this becomes a tale that presents a reality full of feeling.
Georgia has brought up her daughters as a single mum after separation from her husband. Now, after an accident damaged her spinal cord, she is recovered as much as she is going to but as she practices manoeuvring her motorised wheelchair she is still occupying a hospital bed badly needed for others. The grown-up girls still live at home in their Hackney flat, though Sophia has been thinking of moving out. She's a career to get on with, doesn't want new responsibilities. She sees a care home as her mum's only option but her sister Alex is determined to get Georgia back to her own home.
Anna Antoniades is lively and caring as Alex but Kathryn Perkins gives Sophia an edge that makes her unlikeable, though later she mellows. Their confrontation gives a glimpse of the friction in families when faced with such problems.
The warm relationship between Georgia and supportive NHS nurse Carla is finely portrayed with excellent performances from Zaylor and Lucy Christy, with Carla introducing her to the idea of sexual pleasure despite her paralysis. Hospital cleaner Vasilis (strongly played by Panos Savvides), who smuggles in ouzo and joyously gets her partnering his dance in her wheelchair, had himself cared for a wife who had a similar condition and he too brings a positive attitude.
Back to Hackney's succession of short scenes, sometimes awkward video inserts and its 60-minute playing time suggest it may originally have been intended for television. The intervening blackouts for resetting interrupt the flow of Panteli's production and a clip of a street demonstration followed by the daughters bringing a whole lot of protest placards into the hospital is an awkward way of suggesting the daughters' campaign on behalf of their mother.
We get a glimpse of Georgia's frustrations—would she really be so uncomplaining? She is so nice, you have to take her side and there is no counter argument. When she does go back to her Hackney home, without the 24-hour, on the spot hospital nursing, there will be a whole lot of new problems for the family—but the play doesn't take the story that far. However, it's a play that presents an effective case for offering home care rather than institutionalising people that engages once it starts being about its characters as much as Georgia's situation, an argument based on human values not economic ones. Would that all such cases could have such a positive outcome.
Back to Hackney is presented as part of a Theatro Technis initiative to champion women's voices in new writing. It comes at a time when the government has made big cuts in the care budget and nearby Barnet Council, for instance, has recently announced that anyone confined to a wheelchair may need to go into a care home: it couldn't be more topical.
Reviewer: Howard Loxton