Back to the Future
Book by Bob Gale, music and lyrics by Alan Silvestri and Glen Ballard
Adelphi Theatre
From

Listing details and ticket info...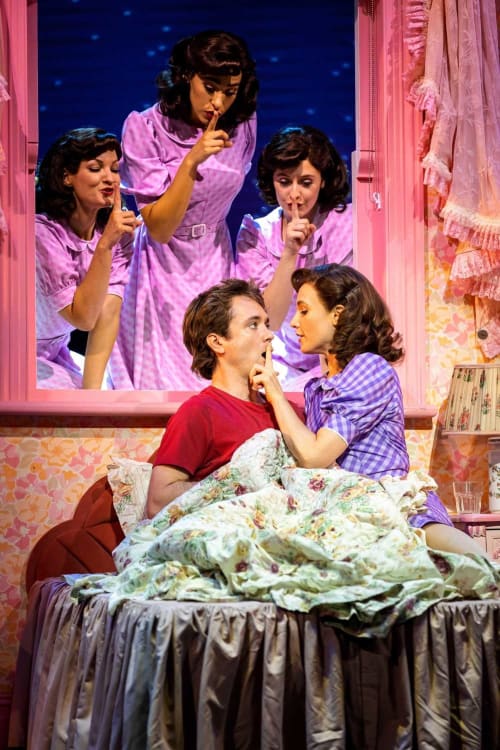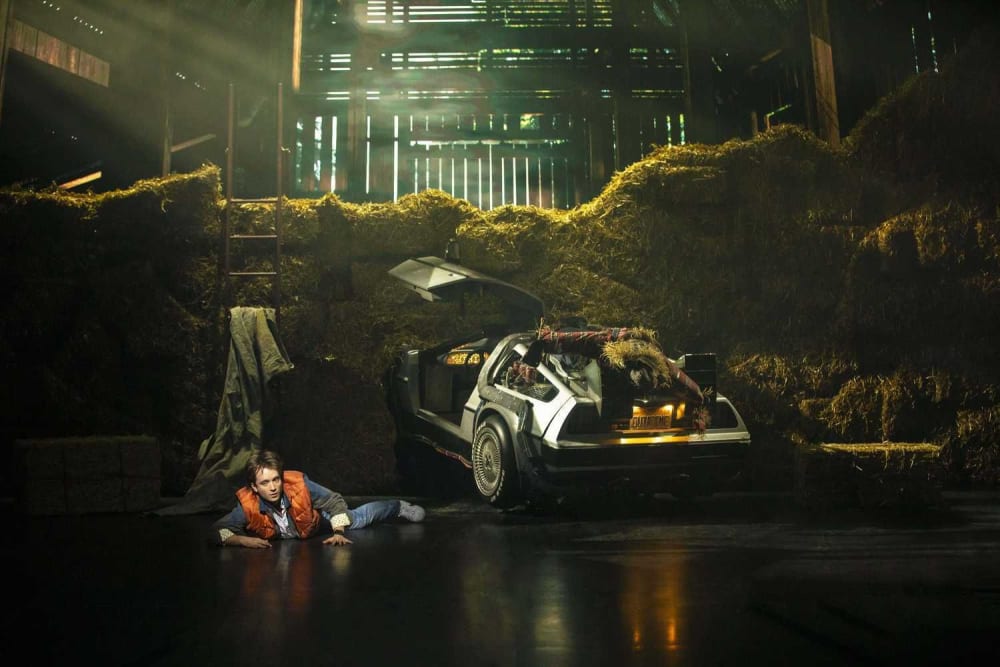 Back to the Future, a comic travel fantasy, a cross between H G Wells and Frank Capra, didn't have an easy ride. Bob Gale and Robert Zemeckis had enormous difficulty finding a producer. Lots of people turned it down, saying it was too nice and sweet for audiences and that time travel films didn't make money.
It took them 14 years to get it on screen. The film was the biggest blockbuster of 1985. Its popularity has not diminished; yet Gale and Zemeckis still had enormous difficulty finding anybody willing to stage a musical version. It took them another 14 years to get it on stage.
Following workshops and a try-out at Manchester, Back to the Future, energetically directed by John Rando, is finally in London, playing to a wildly enthusiastic audiences who are so nostalgic they even applaud individual lines of dialogue. The musical is, to all intents and purposes, a recreation of the movie by Bob Gale with additional songs by by Alan Silvestri and Glen Ballard.
There may be no skateboarding to school, no Arab terrorists, no dung falling on the bully boys and no dog; but there is everything else and that includes the DeLorean car which has a spectacular star turn. Designer Tim Hatley and video designer Finn Ross produce plenty of big (and I mean BIG BIG) special effects which are accompanied by frenetic lighting.
Olly Dobson is Marty McFly, the 17-year-old who hangs out with Doc Brown, a nutty professor, in 1985 and finds himself back in 1955 in the same high school when his parents were teenagers. Dobson's performance is modelled on Michael J Fox.
Roger Bart has been allowed to play Doc Brown in his own way and a way which has nothing to do with Christopher Lloyd's performance in the movie. He has a very funny scene when he finds himself inexplicably surrounded by a chorus of guys in top hats and tails, and dances with them, until finally showing them the door.
Hugh Coles is cast as Marty's weakling dad who is constantly and embarrassingly humiliated. Coles's performance, physically and vocally. is an exact replica of Crispin Glover's awkward gangling performance in the movie.
There is a funny bedroom scene for Marty and his future mum (Rosanna Hyland) who has a crush on him and it looks as if there is going to be a bit of incest. In the movie, the scene is played out in a car and Fox registers horror. In the musical, it is played entirely for comedy. Incest was one of things which stopped Back to the Future getting filmed and staged for so long.
Audiences will be going to the Adelphi Theatre, I suspect, not for the songs, but for old time's sake and the spectacular spectacle.
Reviewer: Robert Tanitch