Ballet Revolución
Choreographed by Aaron Cash & Roclan Gonzalez Chavez
Peacock Theatre
–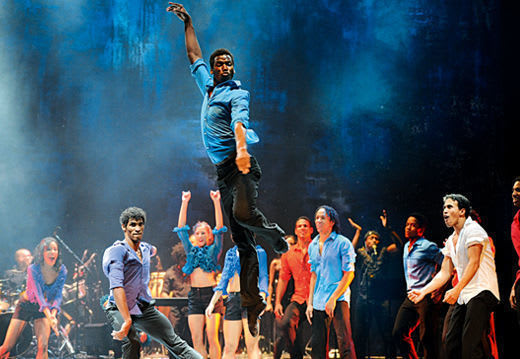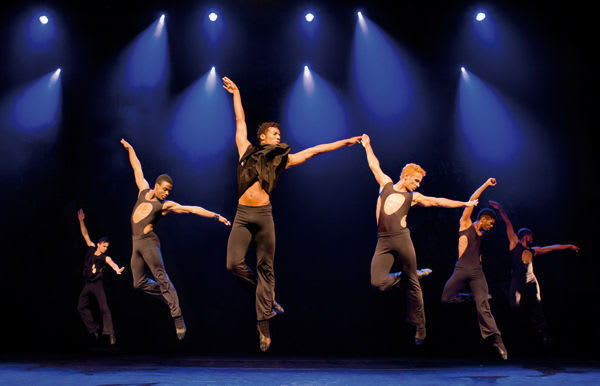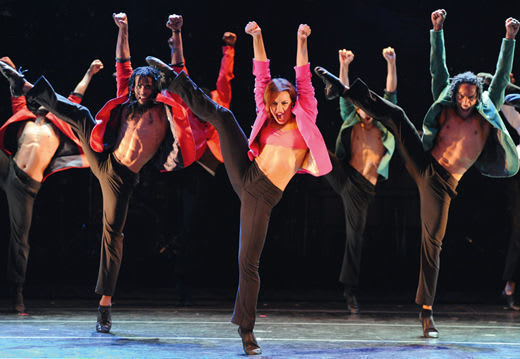 A host of Cuban dance talent has been assembled for this international touring show which premiered in Australia last July. It is packed with energy and pounding rhythms with a great live band that puts a Cuban spin on pop hits by the likes of Prince, Shakira and Beyoncé. It is not a show with any particular theme or story but a succession of numbers that either build on, or contrast with each other.
Opening with a short ballet in classical style a red-shirted whistle blower leads on a colourful crowd and everything bursts in to vibrant sound and action. Australian classical-trained choreographer Aaron Cash and Cuban Roclan Gonzalez Chavez (who has some hit salsa shows to his credit) have produced an eclectic range of choreography that embraces classical ballet, contemporary dance, hip hop and street dance, sambas and social dance—pretty well everything except morris dancing, rembetiko and Johannesburg boot dancing designed to show off these dancers accomplished leaps, spins and shakes.
This is dancing with attitude by dancers who delight in their skills. There is plenty of macho testosterone bare torso and female flaunting but, despite being a show obviously designed for the international popular market it is not sexually exploitive, though there is one erotically charged double pas de deux with the girls lying across crouched men that is very sensual. These are dancers not presented to say "Look at me: aren't I gorgeous" (though many of them are) but dancers saying "Look how I dance" and you can't take your eyes off them.
There is mambo and tango like you'll never see on Strictly, girls on point who are real women not anorexic coryphées, break-dance, and tours and jetés to die for. Black leotards and brown flesh give way to colourful shirts and spangled skirts, lines of dancers advance like a carnival across the stage, shadowy figures line up in the background to burst through to the front. It is all action, rare moments of stillness stressing the momentum.
A break for the dancers features a tremendous percussion solo but when the band takes over again, lit up behind a gauze, it is only for a moment before a new group of dancers is on. This is dance that is dynamic and demanding, you can quite see why the audience is getting so excited, and though the style is so wide ranging the classical training really shows in the power that the men in particular display.
Reviewer: Howard Loxton