Balletboyz: The Talent

Balletboyz
Grand Theatre, Blackpool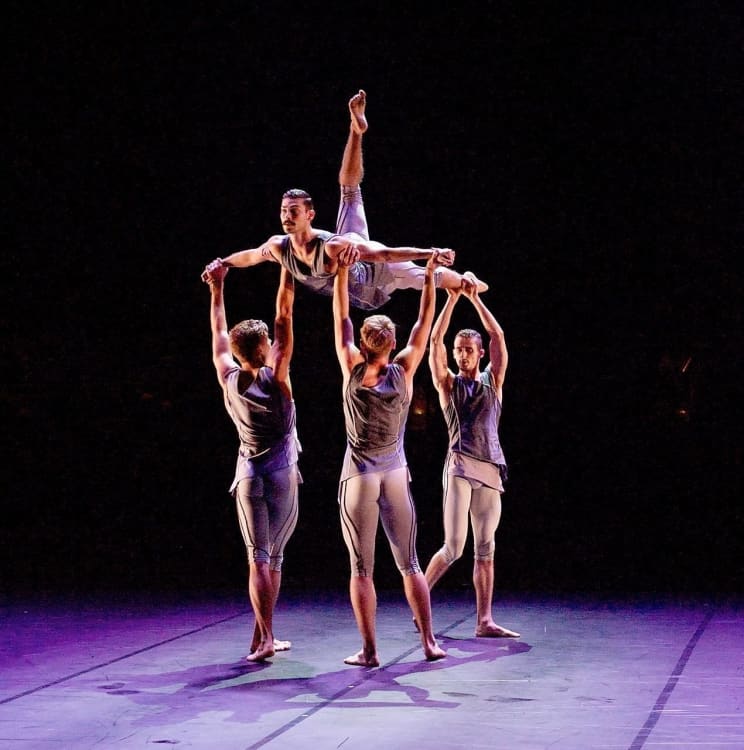 After 15 years of eye-catching achievement, Michael Nunn and William Trevitt's all-male dance company does not have much left to prove.
One of the short films that introduces each of the two pieces here makes the point that nowadays they are hardly alone in setting such a gender agenda. And The Talent never disappoints in the breadth of control and technique on display.
What it fails to do however is to fully convert such skilled performance into thrilling meaning, almost wilfully so in the case of the revived Mesmerics, which another of the filmed introductions admits may be devoid of interpretation anyway.
It's a series of short, abstract episodes that opens between duets of dancers and gradually devlops into dramatic feats of gymnastic achievement, accompanied by a suite of mournful music from Philip Glass. The movement and shaping could denote relationships forged or broken, but who knows? And what might distinguish it all from many other such coolly-detached dance pieces?
It's hard to avoid the feeling that Mesmerics was much more absorbing when danced in its original form, between three men and two women.
Likewise the initial routine, a new work by Alexander Whitley, opens brightly enough with the shapes and patterns of nature suggested in the nine-strong company's formations. The Murmuring takes some of its opening influence from the murmurations of starlings but moves into darker shadows of choreographed conflict. The accompanying hollow and incessant soundtrack, by electronic duo Raime, is certain to prove another distraction to audiences less familiar with contemporary dance's apparent obsession with such music.
There's a good reason why you never hear it performed elsewhere.
BalletBoyz may have broken barriers but in these two dances they hardly push the boundaries.
Reviewer: David Upton