Bandages
Kirsty Housley
TEG Productions and Corn Exchange Newbury
The Corn Exchange Newbury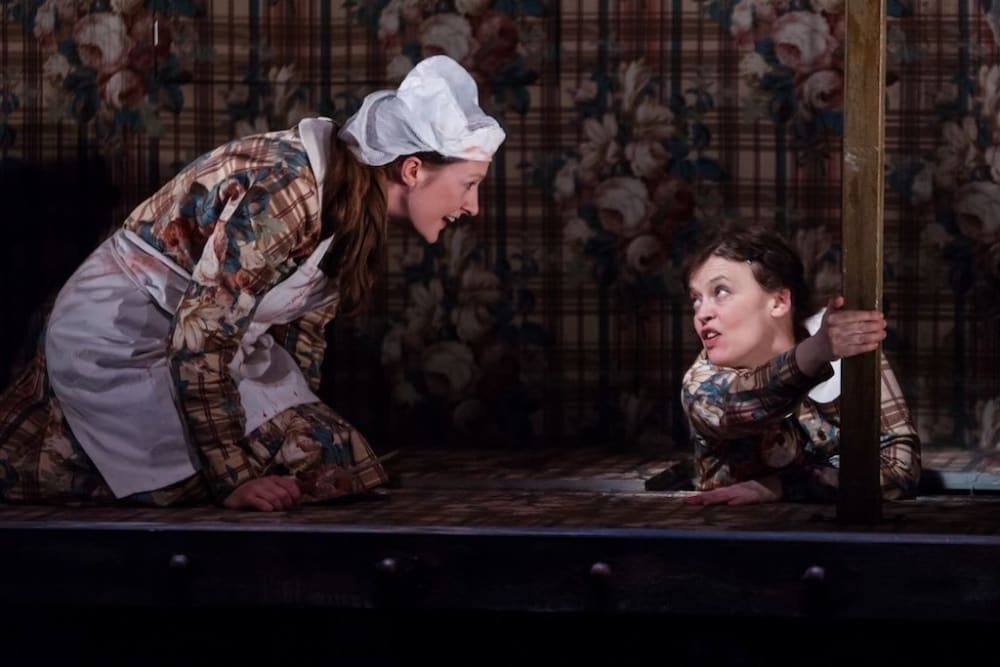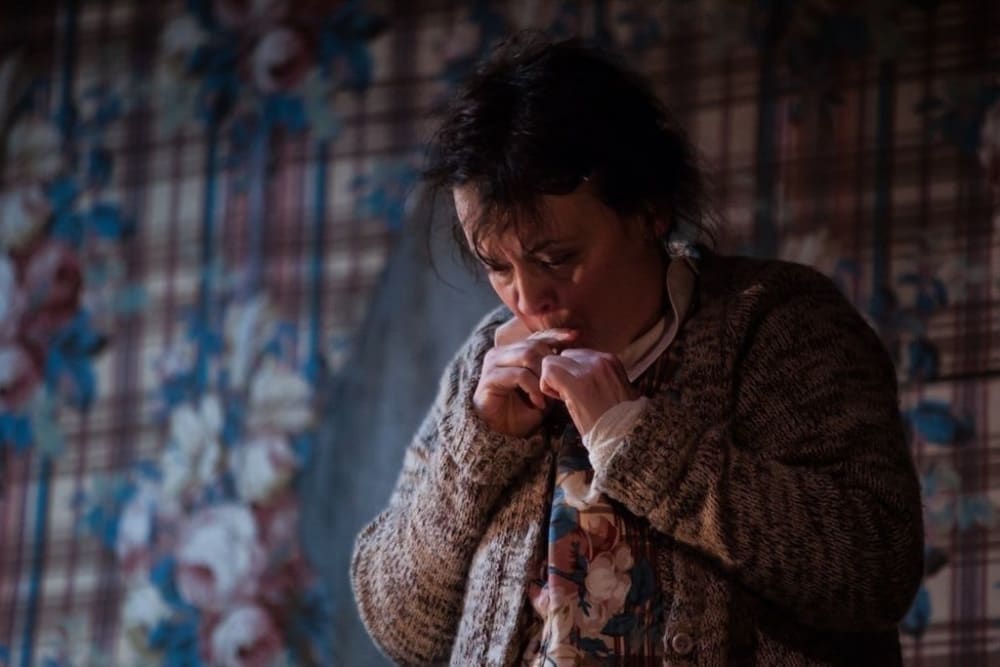 Award winning playwright Kirsty Housley's new compelling and sinister play Bandages received its world première at the Corn Exchange Newbury this week.
It's a dark, scary, surreal story about two sisters who appear to be incarcerated in their home, frightened to leave their apparent safety or let the outside world into their claustrophobic universe.
Merle Hensel and Moi Tran's atmospheric set design with peeling, heavily-patterned wallpaper, ingenious hidden trap doors built into the panels and a mysterious basement creates a sinister mood. Even the sisters' identical dresses are in the same flower motif material as the wallpaper giving the impression that they wanted to blend into the background.
Bernadette Russell, superbly playing June, and Sarah Thorn as the dominant potent Jane gave fine, moving and disturbing performances. Their relationship is close and loving but they share a life that's filled with horrific memories of their mother with Jane recounting that, "the night we were born was a strange and bloody one."
There are echoes of Hitchcock's film noir thrillers with an impressive haunting soundscape from Richard Hammarton that builds the electric atmosphere.
Bloody knives and blood soaked aprons feature large as Jane recalls incidents when her mother was expertly filleting fish at work before she was promoted to the meat counter with horrendous results following her being raped by the manager.
When the milk runs out, Jane ventures out into the real world to buy some more leaving June alone when the doorbell rings.
It's Bob, convincingly played by Henry Miller, who tries to befriend June with offers of ice cream and much much more.
What follows is a frightening roller coaster ride of emotions as the 'games' they play spiral out of control ending in a violent rape of June and the most shocking and dramatic ending.
Bandages, astutely directed by Kirsty Housley, is a powerful, new, thought-provoking, macabre play that leaves you questioning family relationships and bonds and the very nature of reality and fantasy.
Tours to Leamington Spa Royal Centre 15th March, Newcastle Live Theatre 16th April, Stockton on Tees Arc 18th April, Barnsley Civic 19th April, Margate Theatre Royal 26th April and Glasgow Tron on the 3rd and 4th of May.
Reviewer: Robin Strapp