Bar Mitzvah Boy
Music by Jules Styne, lyrics by Don Black, book by Jack Rosenthal revised by David Thompson
Aria Entertainment
Upstairs at the Gatehouse
–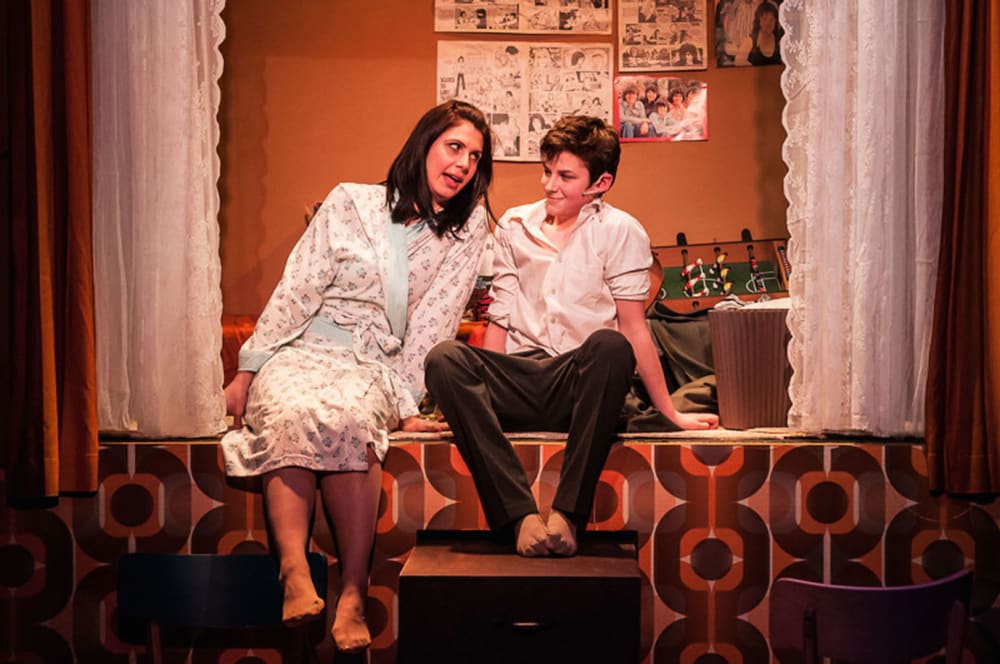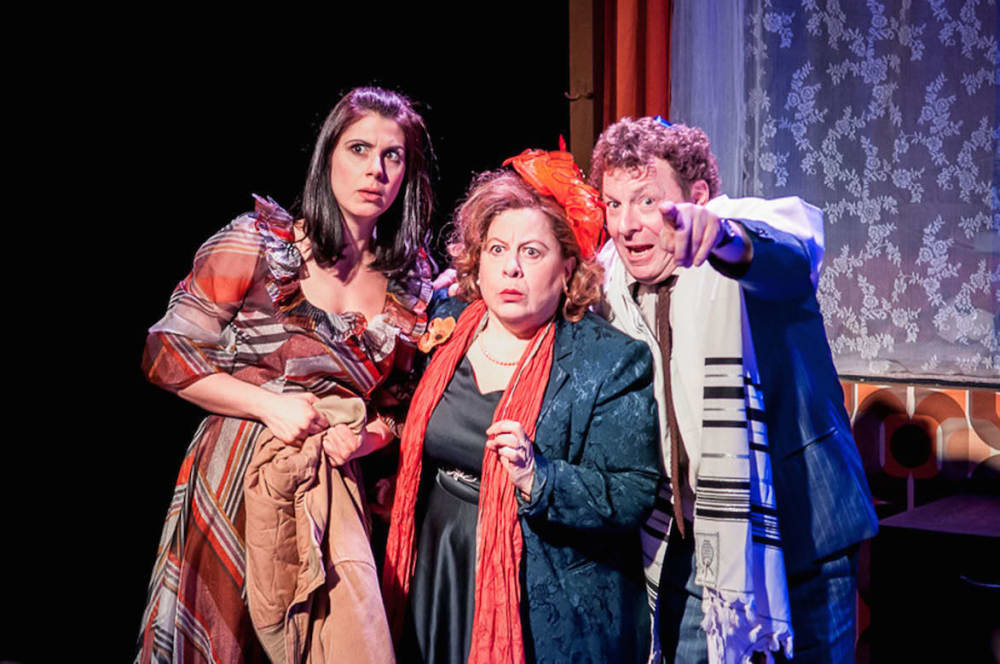 When a Jewish boy becomes 13, he becomes a Bar Mitzvah (literally it means Son of Commandment), that is to say he passes out of childhood: he gains the rights of a grown man and takes on responsibility for his own decisions and actions.
It happens without the need for any formal ceremony but traditionally is marked by the boy attending synagogue and reciting part of the religious ceremony, which is now also known as his Bar Mitzvah, and is usually followed by a party which families treat with the same kind of importance as a wedding.
This Bar Mitzvah Boy is Eliot Green, son of Willesden taxi driver Victor and his wife Rita, who has been prepared by his Rabbi and learned his part almost perfectly but then begins to have doubts about the whole thing. It's a show full of Jewish humour, vitality and warm family feeling with a serious undertow about the passage to adulthood and what it means.
Originally written as a television play and aired in 1976 in the BBC's Play for Today series, it won a British Academy Award and has been voted among the best ever British television programmes. Two years later, it was turned into a musical but the transition wasn't easy. Despite the high calibre talents of its creators, when it opened at Her Majesty's Theatre it flopped (Jack Rosenthal drew on the experience for his play Smash! about just such a failure).
This is that musical but not quite the same one. For this new version (developed from one workshopped in New York in 2007), Don Black has added new lyrics to unpublished Styne melodies and David Thompson has made it all more intimate, focussing on Eliot's story.
The songs are lively, often influenced by Jewish Klezmer tradition, and strongly delivered. The opening number sets the lively excitement as the whole family is caught up in preparations. Jeremy Rose's Rabbi calls up faith and tradition in the beautiful synogogue sound of Hamakom. Lara Stubbs, as Eliot's understanding elder sister, often paired with him as in "That's Grown Up" and "You Wouldn't Be You". Nicholas Corre playing Harold, her eager-to-please boyfriend, has almost a patter song as he tries to agree with both sides of an argument.
Sue Kelvin's wonderfully neurotic Rita reaches the character's exasperated nadir begging "Kill me!" and she is well matched by Victor Green as her hard-pressed husband who just wants a quiet life but shows us his feelings for Eliot and his family in "The Sun Shines Out of Your Eyes".
Hayward B Morse makes Eliot's Granddad, always telling "I'm happy if you're happy", a charming old fellow, and Hannah Rose-Thompson turns in a neat performance as Eliot's schoolmate Denise, the only non-Jewish character.
Then there is Eliot: that's young Adam Bregman, only just past his own Bar Mitzvah, singing strongly with a voice that hints at both boyhood and manhood and delivering a remarkably confident performance in his professional stage debut.
It is a cast that is strong individually and as a team and Stewart Nicholls's staging gets the action lively, though with an over-insistance on standing on tables or chairs to give people importance. In solving practical problems, the design presents one of the ugliest sets I have seen in a long time but the costumes are carefully chosen both for character and period.
Bright songs, though sometimes stretched out longer than their place in the plot warrants, and plenty to laugh at make this an enjoyable evening but if you turn something into a musical it should add and increase the emotional impact and something has been lost here.
It is dangerous to compare what is now just a memory and it is a long time since I saw the original version on TV or video. Maybe it is mainly a matter of simplification and less subtlety but, however sincere, the playing the format tends to emphasise stereotype. Those stereotypes may be perfectly accurate, we all know people just like them, but the transitions from dialogue to song, especially in longer numbers, emphasise any artificality and risk edging enlargement into caricature.
A good Jewish joke begins to become more dominant than what the play is really about.
Reviewer: Howard Loxton