Barber of Seville
Composed by Gioachino Rossini, translation of Cesare Sterbini's libretto by Robert David MacDonald
Welsh National Opera
The Lyric, Theatre Royal Plymouth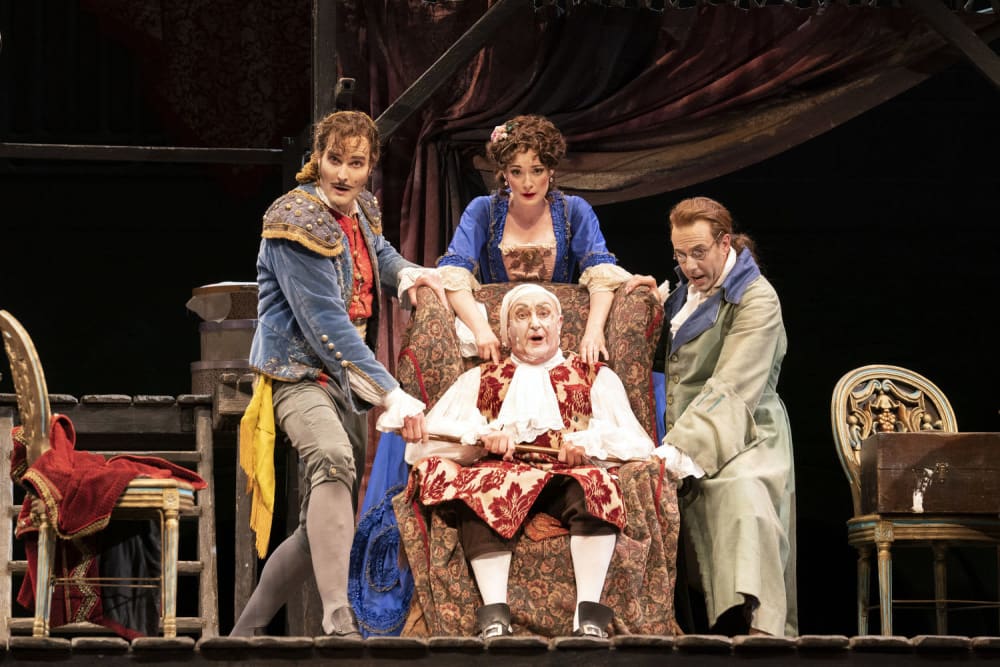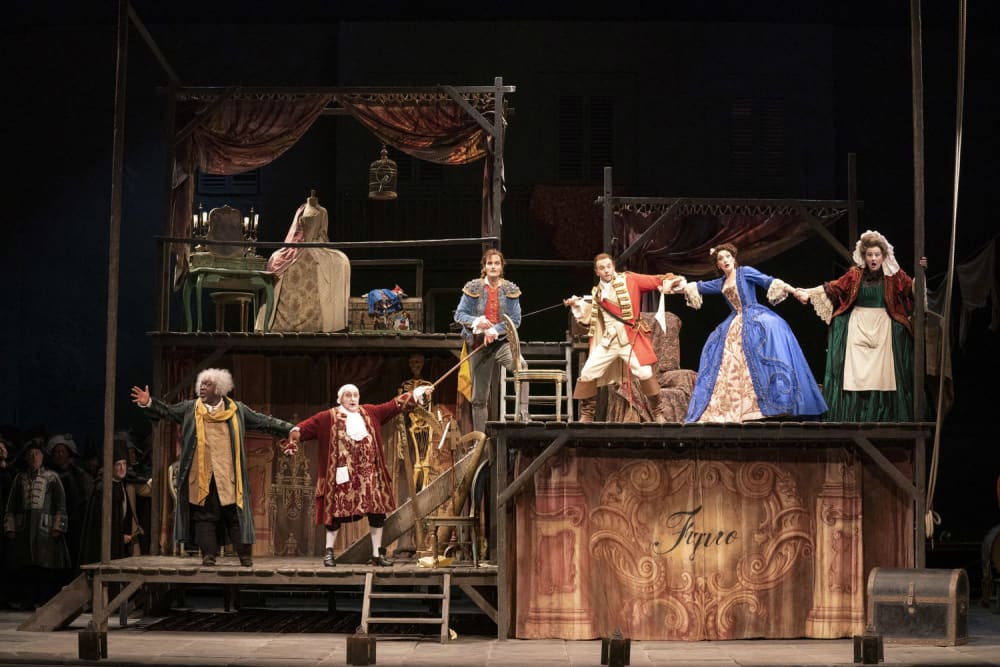 As an antidote to the intensity of Madam Butterfly, second up on WNO's autumn tour is Rossini's comedic trivia Barber of Seville.
Reviving its tried and tested 35-year-old production and even returning original director Giles Havergal to ensure the formula remains stable, the piece is fun, frivolous but a tad creaky.
Played on a fussy towering set, the conceit is a pop-up stage in a town centre with locals carousing, watching and lusting over the leading lady. A little distracting but pins the tale firmly in the realms of fantasy and farce.
Nicholas Lester is a competent pantomimic Figaro: cutting hair, deals and with close shaves his modus operandi assisting the lovelorn Count Almaviva (Nico Darmanin) to secure the heart of the lovely Rosina (a fun lesson in elocution by mezzo soprano Heather Lowe).
But first her benefactor and guardian, the unsavoury lecherous weasel Dr Bartolo (Andrew Shore), whose sights are firmly set on marriage to his fragrant and headstrong ward, must be thwarted and a series of outlandish plans unfold.
It is a world where money changes hands before anything is achieved, and Figaro has plots a plenty for sale.
The Company is given full rein as villagers, police squad and servants while Keel Watson makes great impact in his WNO debut strutting his stuff and adding his velvety bass in a set piece Don Basilio.
Heavily stylised, slapstick and all very stereotypical, there are many well-known arias and duets to please, and MacDonald's English translation is somewhat trite.
Entertaining but tired.
Reviewer: Karen Bussell