Barber Shop Chronicles
Inua Ellams
Fuel Theatre
Dorfman Theatre (National Theatre)
–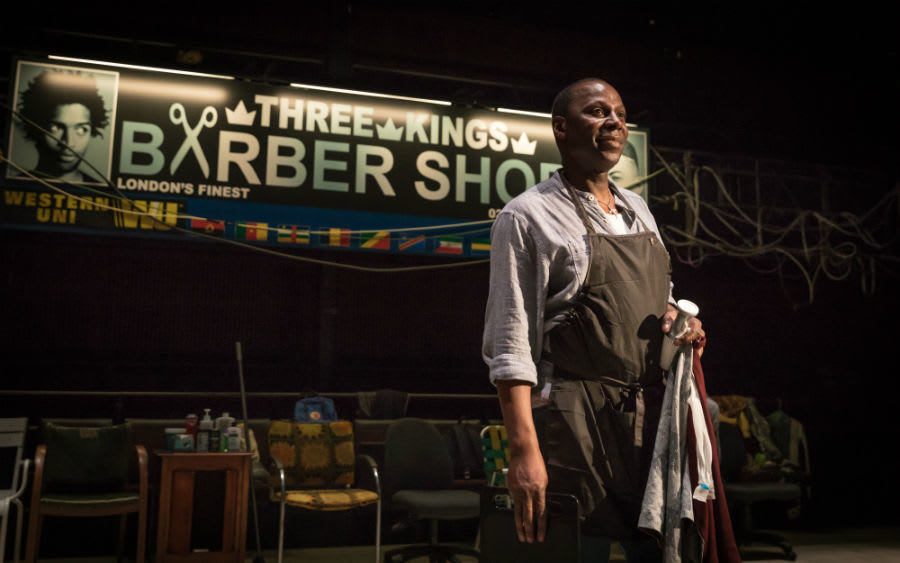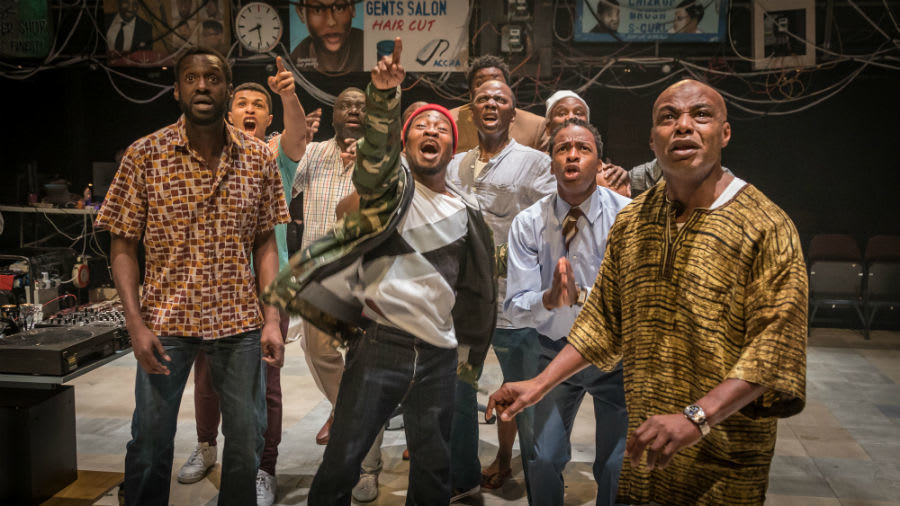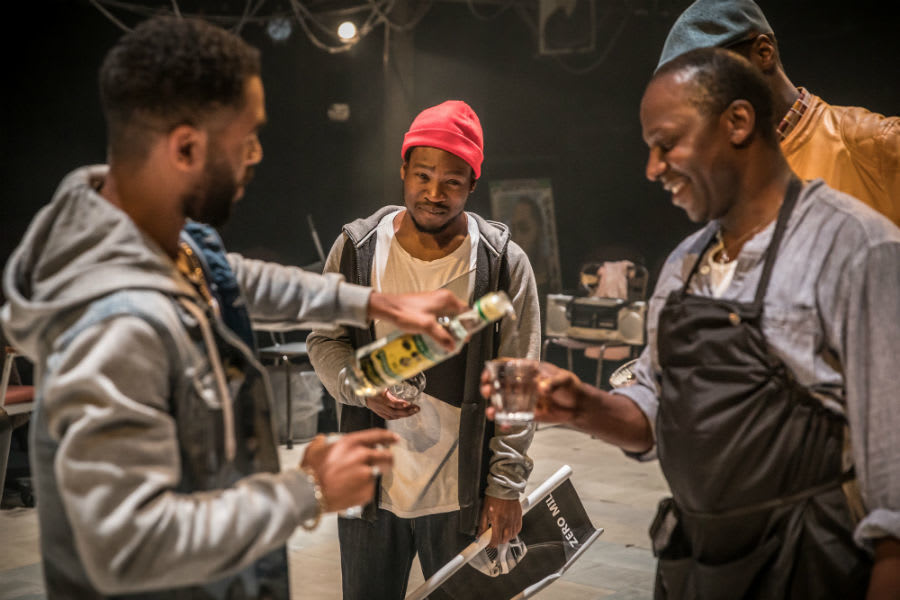 The barber shops depicted in Inua Ellams's play are social centres where black males swap stories, let off steam about politics and share an enthusiasm for football.
We arrive at the show to what looks like a party in the performance area with people dancing, chatting and being offered haircuts.
This upbeat relaxed atmosphere never leaves the play whose action shifts between London and five other shops in Africa, a brief musical dance sequence marking the change from one shop to another.
In Nigeria, a barber is woken from his bed by a man on route to an interview wanting an emergency haircut that looks "aerodynamic".
The barber in Uganda councils a customer against taking action against a gay neighbour whom he suspects stole his cow.
A group of men in a South African shop argue about the use of the terms "nigger" and "Kaffir" which they associate with slavery and apartheid. Simphiwe (Patrice Naiambana), drunk with a can of alcohol in his hand, admits that in desperate poverty as a child he let white boys who paid him a dollar call him "kaffir".
Many of the characters have difficult relationships with their fathers. In the Three Kings shop, the young barber Samuel (Fisayo Akinade) is prickly with the older barber Emmanuel (Cyril Nri), believing he played a part in getting his father imprisoned.
It is not just absent fathers who are a source of frustration for some who feel they live in exile. Mugabe is easily criticised. Even Nelson Mandela is criticised for failing to change the unjust and unequal structures of power in South Africa.
As a Three Kings barber explains, "we are outside our countries... because our fathers our leaders failed us."
The play is at its best in giving us a glimpse of vital argumentative communities whose characters and dialogue feel engaging and real.
There should be more than a glimpse. We want to see more development of the themes and characters. But there is no denying this is still a very satisfying piece of theatre.
Reviewer: Keith Mckenna