Barb Jungr and Friends
The Core
The Cube, Corby
(2011)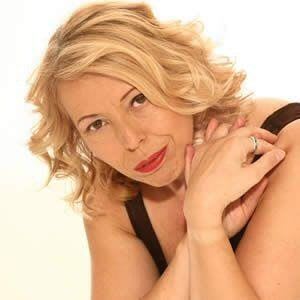 I discovered a real hidden Sunday evening treat at the Corby cube last weekend. Whoever dreamed up booking the chanteuse Barb Jungr is a genius. With the smoky atmosphere, the well thought out staging and lighting design and intimate theatre space this could easily have been New York or New Orleans rather than a wet night in Corby! Perhaps the biggest disappointment was the lack of numbers enjoying this brilliant evening of cabaret style performance.
For those not familiar with Jungr's voice imagine a smoky, powerful, jazzy, gospel mix and you may be near. I know. Perhaps not the clearest description ever. But with Jungr hearing really is believing and hear her, you must.
There are times when her voice gives you a smack in the face - it has this grating quality that is both captivating and almost unbearable at once. Coupled with the lovely playing of pianist Jenny Carr and you have the most unlikeliest of double acts. But one that nonetheless works.
The style of the evening is very informal - with Jungr introducing songs with stories and quips (watch out Paul McCartney on this occasion!) The playlist is a real mixture with the connection being the heart, soul and power that both musician and performer invest in each one.
The second half of the evening is made up of a performance by 'friends of Barb' - on this occasion the Northants 'locals' Andra Sparks and Nick Weldon. This worked particularly well, not only due to the wonderful talent of Sparks and Weldon but also because this added a nice balance to the evening.
In Sparks we had a strong performer whose playlist was as varied as Jungr's - hers was an assured set, enhanced by the brilliant playing and arrangements of Nick Weldon. Weldon's playing was passionate and involved, he felt every note.
Perhaps the only moan about the evening is the lack of collaboration between Jungr and Sparks. This really worked well when it arrived - their finale of 'Ain't Misbehaving' was great and it was a shame that they teased us with that one song.
Jungr finished the set by announcing that she would be returning to Corby on a November evening (Friday 11th November to be exact) to play her distinctive Bob Dylan set. Dear reader, I can't recommend enough that this is a great chance to experience a unique performer. When tickets go on sale, grab them at the first opportunity.
Reviewer: John Johnson