Barefoot in the Park
Neil Simon
An Yvonne Arnaud Theatre production
Yvonne Arnaud Theatre, Guildford (tour)
–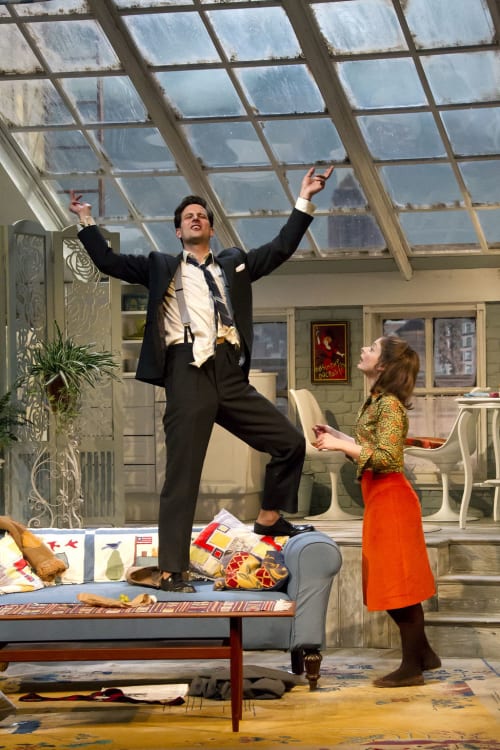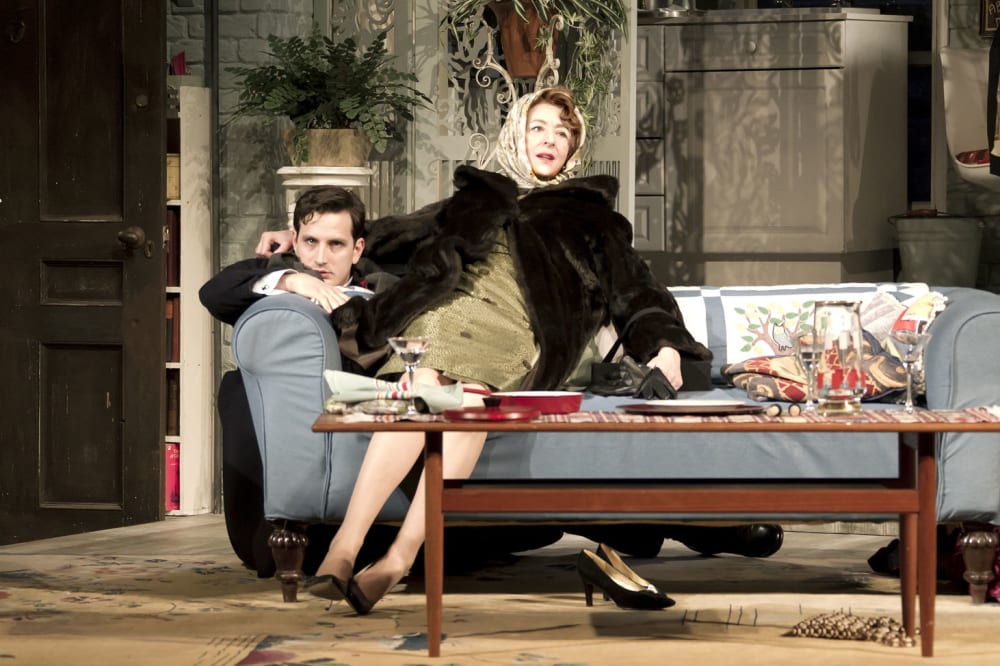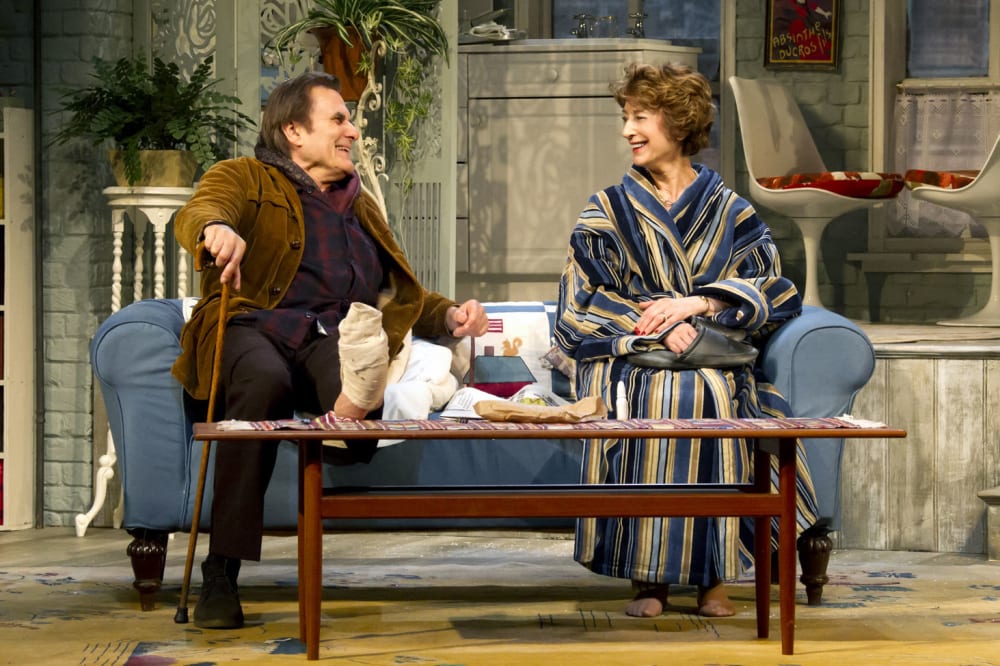 This is one of Simon's earlier plays, the first to be a big Broadway hit and a tribute to his own marriage and the trials, tribulations and the joys of youthful love.
Written in the sixties, it pays no attention to events of the time. This couple are cocooned in their own little world and could be of any period except for the fact that the heroine, Corrie, has obviously been cosseted and looked after all her life and the apartment she has found for herself and her new husband is the very first time she has achieved something on her own without the help of her mother. The telephone repair man (David Partridge) looks around the bare room and asks if she is a folk singer. "No, I'm a wife", says Corrie, as if that was the be-all and end-all of her existence which, in this character's case it probably is.
It takes some very clever, sympathetic and well rehearsed acting to present the character as a delightful, romantic and kooky ingenue and not a silly airhead with thoughts only of her own pleasure, and Faye Castelow manages it perfectly with a wide-eyed exuberant innocent joy which seems perfectly natural.
The apartment she has found is up six flights of stairs—a comedy in itself as everyone arrives at the top gasping and ready to collapse. At least when it snows "You'll see it before anyone else in the city" (repair man again), but that's not so much fun when the snow comes through a hole in the skylight. There's no bathtub, no efficient heating, at first no furniture, and the man who lives in the attic above has to go through their bedroom and across the roof to avoid the landlord, but she presents the place to her bemused husband as the perfect little love nest and cannot stop herself constantly kissing and hugging him. The steps don't even stop at the door and Tim Goodchild's set depicts a magnificently multi-level run-down apartment topped by a gigantic skylight through which we can see any activity on the roof.
Husband Paul, in total contrast, is uptight, serious and very conscious of his responsibilities and his job as an up-and-coming young lawyer. Just the same, he has some of the best comic lines in the play and Dominic Tighe delivers them perfectly with a quiet, dead-pan sardonic humour that I found delightfully Jewish.
With such opposing characters there's bound to be friction and it's not long before there are accusations, arguments and divorce is on the agenda before they reach a compromise and he states "I want to be a nut like everyone else in this building".
Even attic neighbour Victor Velasco (Oliver Cotton), as kooky and irresponsible as Corrie, finally admits "I don't think I'm as young as I think I am."
Maureen Lipman (who also directs) plays Corrie's mother, arriving early before the apartment is ready for viewing and 'admiring' everything in a manner which suggests that's not quite what she's thinking, and the references to her being all alone are slipped in surreptitiously. Lipman is always a joy to watch and here has also kept a very tight hold on the production so this perfectly crafted play is timed to perfection. Her second entrance, carried up six flights, is even funnier than the first and the third—well you have to see it.
The theatre was packed to capacity and everyone left with a smile on their face.
Touring to Malvern, Bath, Oxford, Richmond and Cambridge.
Reviewer: Sheila Connor