Bayou Blues
Shaina Lynn
CalArts Festival Theater
Venue 13
–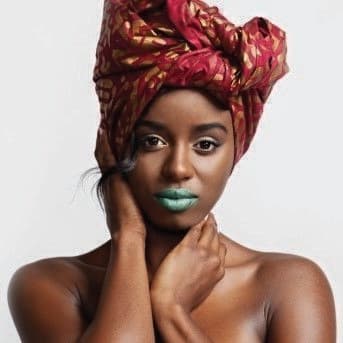 Actress and poet Shaina Lynn has brought a vibrant piece of new performance to the Edinburgh Fringe Festival.
Leading the audience through a dream-like journey from New Orleans Mardi Gras to the tragedies of Hurricane Katrina and wistfully sad explorations of the inexplicable racism that comes with being 'too black'.
The resultant mystery and fantastic imagery which grows out of these stories manages to evoke the shock and horror of the hurricane and the devastation left afterwards.
There's a tonal mirroring in the piece, that of the physical displacement of her family fleeing Louisiana, to the psychological displacement of being made an outcast by racist.
It's however a problem in that the result is a tad unbalanced, as the mystical and dream-like opening and mentions of racism fall away for most of the play to the more pedestrian Katrina tragedy sections making the performance seem more of an awkwardly forced mishmash of styles than a cohesive piece.
It's still an entertaining performance as Lynn is a captivating presence, moving with practiced ease and no small amount of physical skill.
Her writing is also quite fascinating and it's an intriguing as well as depressing insight into the racism and bigotry that still exists in the world today, attitudes that are frequently overlooked in the liberalism and modernity of a city like Edinburgh.
Reviewer: Graeme Strachan