Be My Baby
Amanda Whittington
Leeds Playhouse in association with Mind the Gap
Leeds Playhouse, Pop Up Theatre
–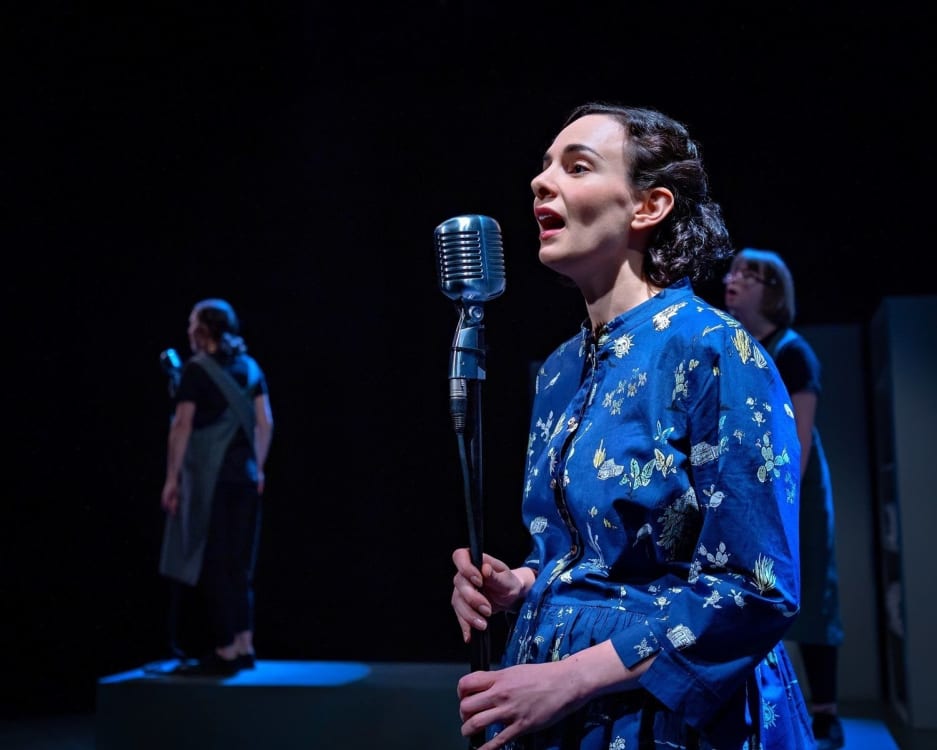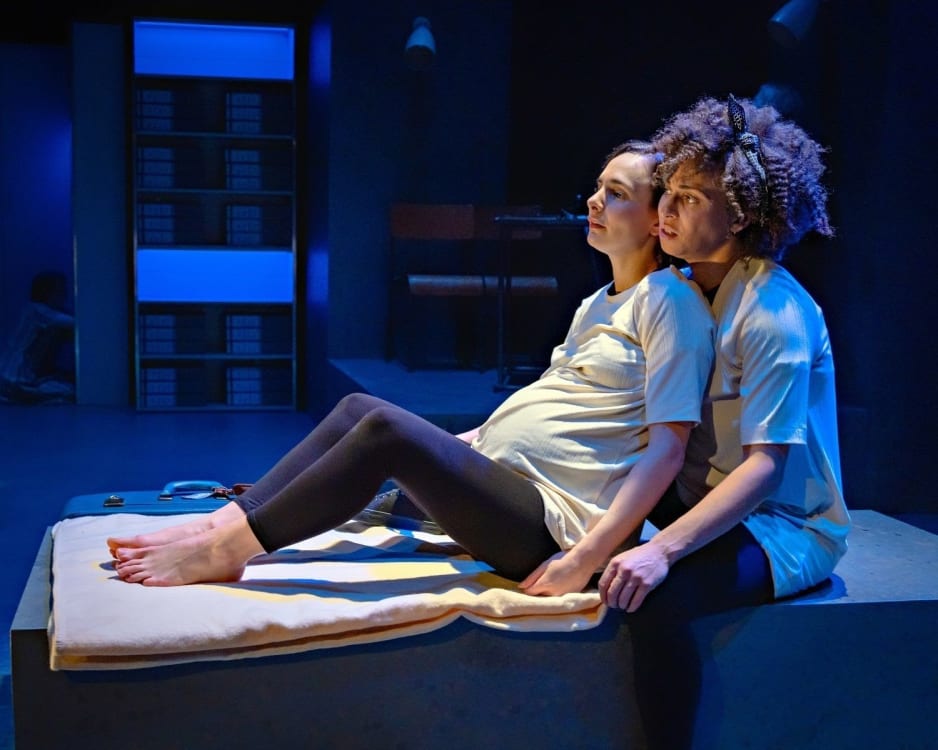 The Leeds Playhouse is going through changes, and rounds out its season of mostly ensemble-led shows in its temporary pop-up space with a celebration of strong women and a statement of intent about inclusivity and openness.
After digging into a few less oft-performed corners of the modern repertoire with the likes of David Greig's Europe, the pop-up theatre is to close its doors with a far more frequently-seen offering.
Amanda Whittington's play, a bittersweet paean to 1960s music and the loss of innocence, was first performed by the Soho Theatre Company in 1998, though it has been regularly revived by both amateur and professional companies since then.
The central character is Mary Adams (Simona Bitmate), a 19-year-old from a well-to-do family who, having become pregnant out of wedlock, is sent by her mother (Jo Mousley) to a 'Mother and Baby Home' to wait out her pregnancy away from society's judgemental gaze and, ultimately, to relinquish her baby for adoption.
We quickly meet the establishment's Matron (Susan Twist) and three other young women who, in one way or another, have found themselves in a similar 'condition' to Mary.
Queenie (Crystal Condie) is a would-be pop chanteuse who bonds instantly with Mary over a shared love of The Ronettes, The Shangri-Las and Dusty Springfield. Norma (Anna Gray) is more bookish and intent on boning up on what is actually involved in childbirth, being closest to the end-point of the process. Dolores (Tess Parr) is a simple lass with a fella who loves her and a hazy grasp of the processes involved once labour kicks in—very much the naïve heart and soul of the play.
As in all the theatre's recent productions, the cast is an immense strength and there is an ease and familiarity with the space, and with each other, bred from the prior involvement of the majority of them in at least a couple of the other shows this season.
Tessa Parr, fresh from her triumphant Hamlet, shines again, with great wit and pace. But this is not a showy production and no individual draws focus from the whole. Simona Bitmate, who played Ophelia in the aforementioned production of Hamlet, provides another superbly well-judged performance here; she is an actor with a moving sense of control and poise.
The Playhouse's partnership with Mind the Gap—a company whose mission is to champion learning-disabled arts and artists—has facilitated the involvement here of Anna Gray, an actor with learning disabilities, as a key part of the ensemble. And Crystal Condie is, like all the others, an immensely watchable performer who flickers between the imperious command suggested by her character's name, Queenie, and the touching impression that she's in over her head.
Amanda Stoodley's set and costume is superb, with a simplicity, bareness and versatility which suggests the institutional setting without dwarfing the performers. This combines with Jacqui Honess-Martin's splendid direction—and the quality of the cast—to generate an energised, atmospheric setting from surprisingly minimal ingredients. The mightily impressive live singing from most of those on stage is similarly effective.
For me, the text itself is the weak link in all this, as it all seems slightly too cheery, too feelgood, even when the stakes become really elevated. The power of the Ronettes et al. is that what seems to the squares to be throwaway and cheap is in fact laden with an intensity of emotion that speaks volumes to the dramatic sixteen-year-old in all of us. Whittington's plotting and dialogue never quite achieves this. Given the richness of the untold stories we know went on in similar institutions throughout the 1960s (and the appalling resonances which continue to the present day), the tales here risk feeling somewhat watered-down, and there are fairly pat resolutions all round.
Characters frequently find themselves opening up to each other at moments which are mightily convenient for us, but which lack much by way of dramatic justification. I'm always sceptical of any construction that forces a character, in the midst of a massive confessional, to reflect "I really don't know why I'm telling you this!"—as happens in this play once literally and a handful of other times less overtly.
Nonetheless, despite the script's slightly cheery and neat bow-tying, which smoothes any interesting roughness off these potentially moving stories, this is a pacy and well-realised production with which to see out the season, in anticipation of great things from the reinvigorated Playhouse in the autumn.
Reviewer: Mark Smith