Beacons
Tabitha Mortiboy
Attic Theatre Company
Park Theatre (Park 90)
–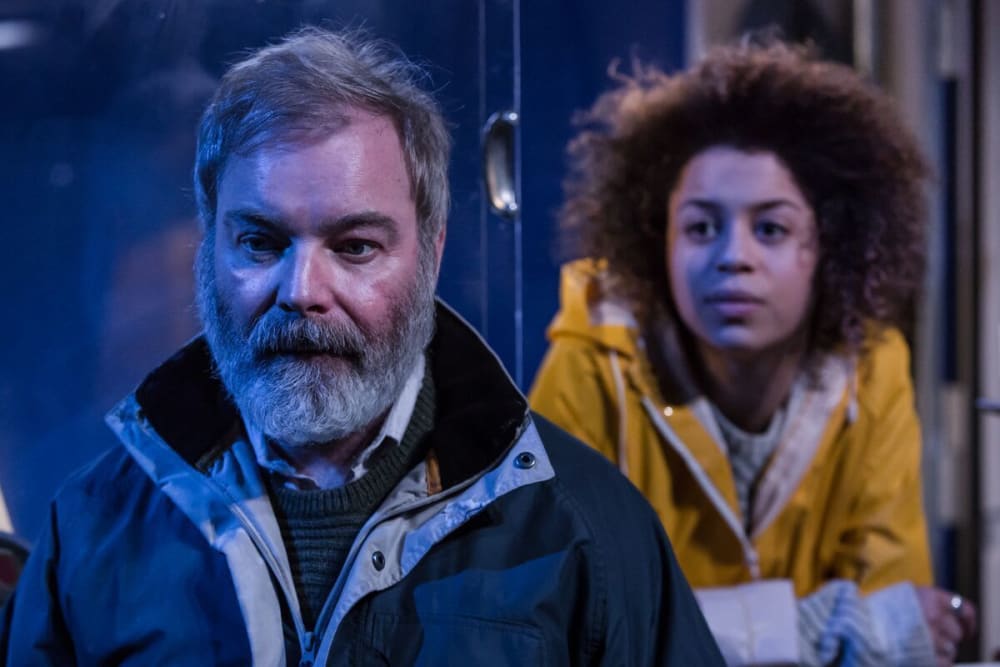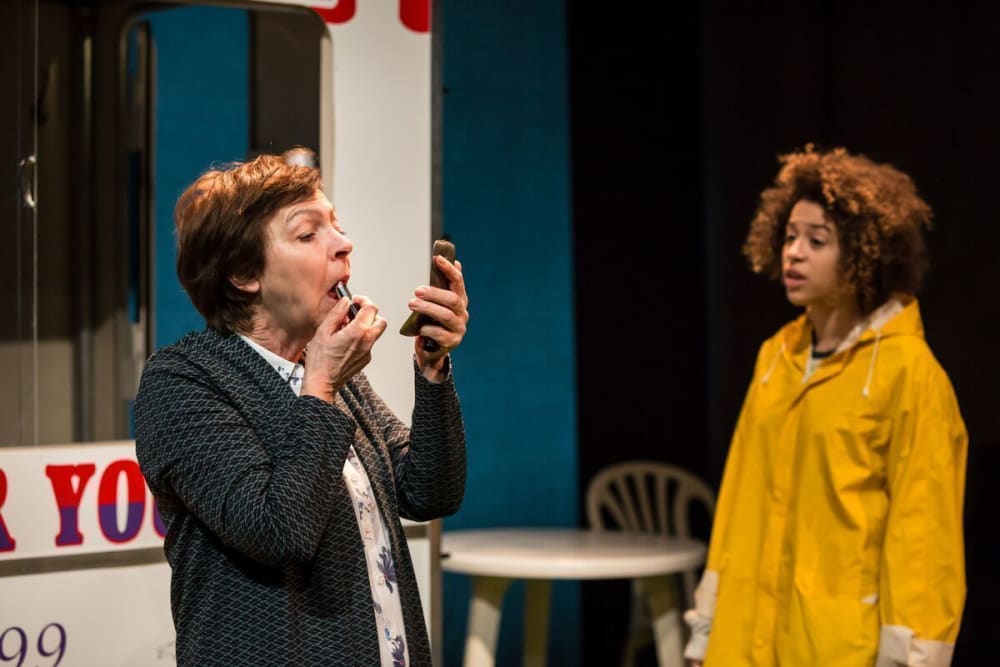 Middle-aged Julie has an ice cream van at Beachy Head. It is only yards from the cliff edge that looks down on the lighthouse and at night it is strafed by the beam of its warning light. Business isn't what it was; there's competition on the way up to her: a rival who promotes special offers and serves fresh cappuccinos.
There aren't any customers at all while the audience is watching, at least not paying ones. There are only her regular visitors: Bernard, an older loner who's been homeless but just moved into his first place of his own, and teenager Skye, who has moved down from the north for the summer before going on to college. She finds a temporary job in a poodle parlour.
These are an oddly matched trio but they are each of them lonely and they find companionship here on the cliff top.
At first, this ninety-minute single-acter is a character study that doesn't seem to be going anywhere special. Paul Kemp's gentle, diffident Bernard seems ill-equipped for dealing with challenges; an old codger happily reading The Beano, a survivor perhaps of past trauma.
Emily Burnett's Skye is a breath of youthful vitality, there's a romantic, poetic streak to her, and she's a dream of becoming the lighthouse keeper. Julie wanted to be an acrobat in a circus, an aerial dancer up there on the lisse lines. Tessa Peake-Jones suggests a sadness behind her motherly caring. She confides to Skye that she's gone on an Internet dating site.
As Bernard and Skye look up at the stars in the night sky, she declares, "see those three at the edge, those three in a line? That's me and you and Julie. We're a constellation." But there is something more that links this trio as well as their growing friendship.
It's Beachy Head and Julie is part of a volunteer watch force that sets out to dissuade would-be suicides. The connections aren't entirely the obvious and the latter part of the play has interesting revelations as Bernard, spurred on by Skye and a potential rival, plucks up courage to come out with something he says, "I've never heard said, not in my direction anyway."
This gentle picture seems very English, like designer Tom Rogers's curve of grass rising up to the cliff edge, the scudding sky and the sweep of the light beam. It is beautifully played by all three; they each make you want to hug them. Though nothing much happens, they still make you care.
When things begin to get more dramatic, director Philip Wilson lets things speed up perhaps a touch too much in a key speech from Skye when passion not sense drives.
Though play and production end on a warm note, you can't help but wonder how these people will cope in a future, like the tired old ice cream van with its 99 flake stickers, can they survive in a world that has become so competitively selfish? But it is people like them that make it a better place.
Reviewer: Howard Loxton