Beats on Pointe
Milo & Jennifer Masters
A Masters Of Choreography
Peacock Theatre
–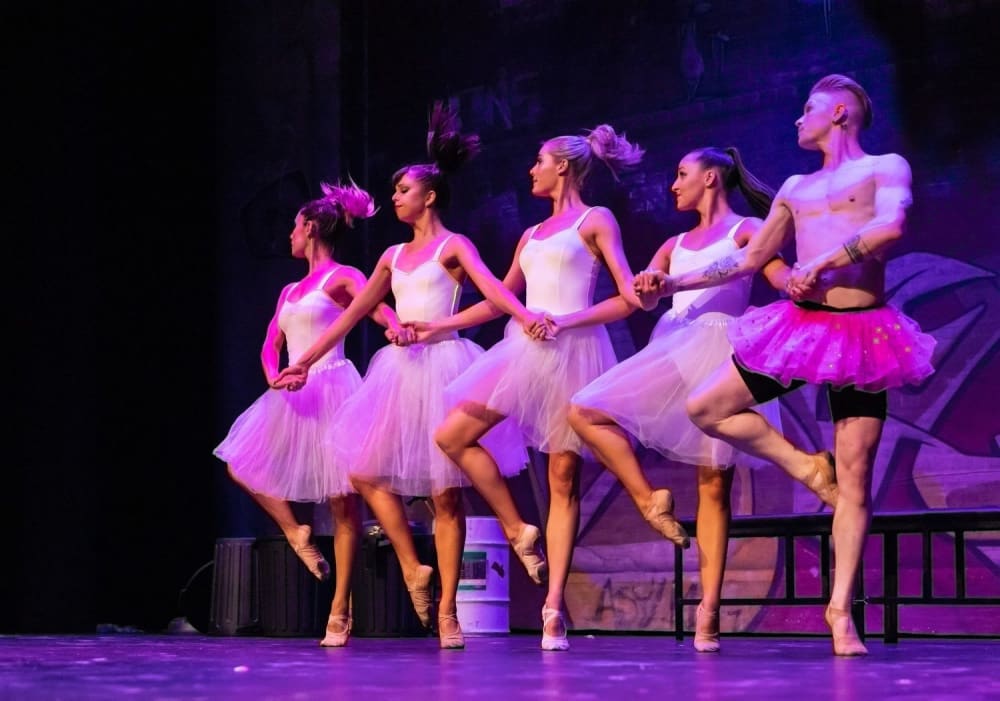 Ballet versus Hip Hop is the opening message in Beats on Pointe, an explosive onstage cheeky dance-off where nothing is taken too seriously as dance styles jostle for full attention. The result is a lively, glitzy two-hour dance journey, where the cast collaborate to merge dance techniques into commercial, clubby mash-ups.
Such high-energy japes sits well with a younger audience and my junior reviewer embraces wholeheartedly the request for audience participation, as do the rest of the crowd. We are up on our feet embracing an infectious party atmosphere, rallied by the cast to join them in rapping, clapping and boogying.
The company, Masters of Choreography, a Melbourne-based commercial dance theatre, was founded by husband and wife team Milo and Jennifer Peric to share the talents of Australian choreographers whilst uniting dancers from different disciplines bringing joy of movement in its multiple forms.
Indeed, the show's packed full of different dance styles. There are freestyle acts, head-spinning, beatboxing and even some quirky comic vignettes thrown in amongst the pointe shoes, flowing skirts and combat trousers.
Beats On Pointe reminds me of The Next Step, a favourite US TV series in our house. It's a flimsy premise. A few talented youth dance groups engage in dance-offs as an expression of their feelings, wrapped in figure-hugging leotards. The choreography is repetitive, all high kicks and glossy hair—a bit like Fame for the millennials. Great fun without too much going on underneath the preening surface.
Tonight's show is pretty much the same. Showcases abound, there are lots of pouting faces from the ballet crew with flicking ponytails and leg tossing on pointe, making the point (ahem) that ballet's better than hip hop. Except wait, those girls and boy—notably stand-out performance from Brodie Chester as fabulous camp ballerina turned hip hop star—can also rock it voguing and locking.
It's impressive to see that every dancer on stage can execute a little of everything. There are some gasp-worthy moments from acrobatic turns to jetés and fouettés that wouldn't look out of place in The Nutcracker, alongside tightly executed popping and awe-inspiring head spinning.
The cast is small and the competition between the two art forms remains unresolved. What's commendable is that each and every dancer gives all the punch and passion they can muster in response to a thin storyline with little point outside of a competitive High School Musical mentality of "my style's better than yours".
The evening could have broken down the barriers between dance styles and genuinely merged forms in a more subtle way, but it's all light-hearted, celebratory fun, so long as you remember that it's a completely pointless exercise putting Ballet and Hip Hop into the same boxing ring. They are impossibly different art forms beyond compare.
Reviewer: Rachel Nouchi