Beautiful The Carole King Musical
Douglas McGrath
Sony / ATV Music Publishing
Opera House, Blackpool
–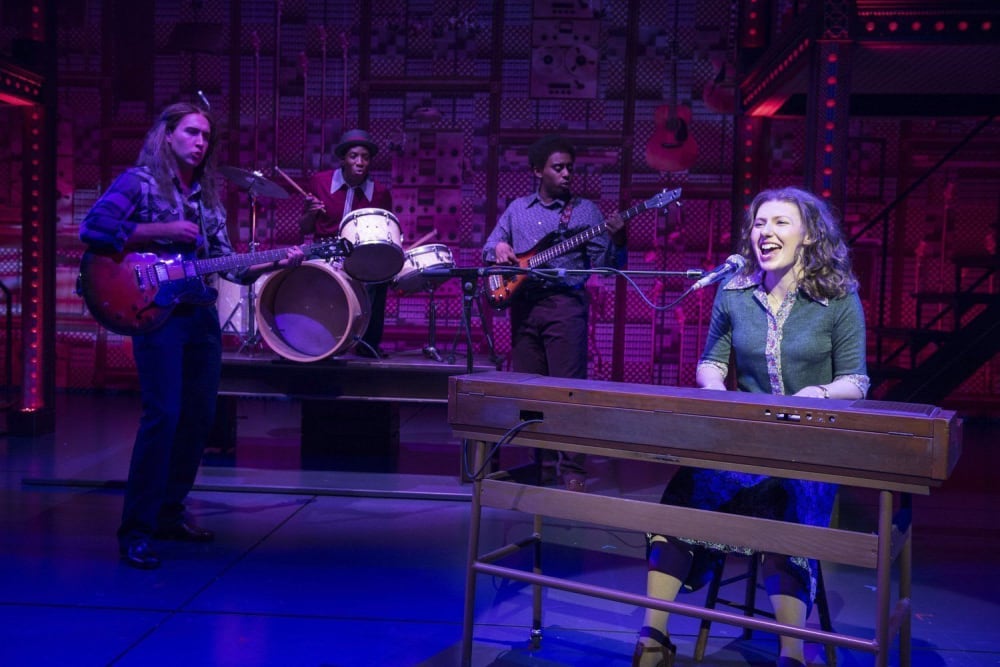 It may be her name over the door but the strength of this musical is in the story of how two gently-warring partnerships created some of the most astonishing pop music of the last 50 years.
It's a dramatic duel that lifts Beautiful high above the standard jukebox musical.
Songwriter Carole King partnered with, and married at just 17, lyricist Gerry Goffin. Before she was barely 21, they had had a string of hit records with big names of the early '60s, including a cover version of one of their songs by the Beatles.
Based in New York's legendary Brill Building, a virtual pop music factory, they become friends and rivals with another songwriting couple Barry Mann and Cynthia Weil. And it is this relationship, threaded through with performances of some of their respective best-known work, that gives the show a dramatic as well as a musical energy.
The Shirelles emerge, in quick-change costume, to perform "Will You Love Me Tomorrow"; The Drifters slink on stage, in one of those impeccably-imagined dance routines of the era, to sing "Up On The Roof"; and King and Goffin's own babysitter Eva Boyd magically transforms into Little Eva to sing, and perform, "The Locomotion".
The real accomplishment of both couples is that they were able to adapt their talents to the rapidly-changing musical styles throughout the 1960s, furnishing The Monkees with the cynical pop of "Pleasant Valley Sunday", or The Animals with the R&B edge of "We Gotta Get Out of This Place".
As you might expect of a show on the last dates of its national tour, everything runs as smoothly as the sledges on which some of the scenery slides on and off stage. Even the substitution, on this night, of Leigh Lothian and Grant McConvey, into the lead roles made not the slightest difference to such totally-engaging entertainment.
The Blackpool audience rewarded them with a richly-deserved standing ovation.
This is a show everyone will still love tomorrow.
Reviewer: David Upton