Beautiful The Carole King Musical
Douglas McGrath
Tim Hague in association with Michael Harrison
The Lyric, Theatre Royal Plymouth
–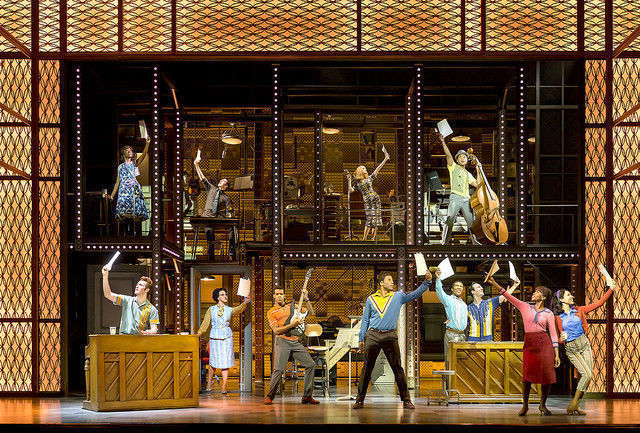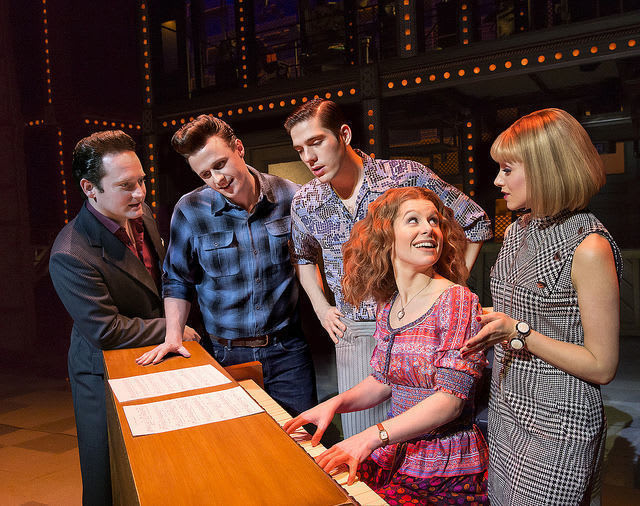 Glitz and humour is not quite enough to save this workaday—but Olivier, Tony and Grammy award-winning—biopic of prolific singer-songwriter Carole King from the jukebox genre.
Slick (save for some microphone malfunctions and an anarchic sliding screen) and quick, the very episodic nature of any life story is most likely to be somewhat humdrum and, let's be honest, King's rags to riches story is gentle and sweet but not desperately exciting.
That is not to undermine her wonderful output—even more admirable when seen in the context of the hits factory where demands are high and creative genius is on the clock with short deadlines and artistic temperaments to assuage not to mention coping with a young family.
Bronté Barbé is a believeable self-effacing King, creator of countless classics such as "(You Make Me Feel Like) A Natural Woman", "Pleasant Valley Sunday", "Take Good Care of My Baby", "It Might as Well Rain Until September", "You've Got A Friend" and "The Locomotion", hits for myriad artistes from The Monkees to Aretha Franklin as well as her first solo album Tapestry—one of the best-selling albums of all time.
Kane Oliver Parry plays her troubled creative partner and husband Gerry Goffin struggling with juggling the day job with pressured lyric writing and young fatherhood while Adam Howden is impresario Donnie Kirshner who spots and harnesses the talented teenager to his hits mill, churning out top ten smashes.
Amy Ellen Richardson makes a charming and dynamic Cynthia Weil whose partnership with hypochondriac Barry Mann (Matthew Gonsalves) offered the competitive element to write the winner for choice singers and bands—and here allows a touch of fun and the opportunity to include their "Up On The Roof" and "On Broadway".
The real joy of the piece is the ensemble and swings populating the stage with pastiche popsters including the Drifters, Little Eva, the Righteous Brothers and the Shirelles with Josh Prince's choreography apposite.
Derek McLane's set is simple with sliding screens and furniture moving the action between vignettes as King's life unfolds, hit by hit, from home to work with backdrops depicting stacked speakers or a sofa and the ubiquitous piano. The mundane bursts into vibrant life with the sparkling lights and bling of a television studio or a clever multi-levelled performance platform as the music takes centre stage.
A pleasant tribute evening of whisper sing-a-long and memories.
Reviewer: Karen Bussell