Beautiful: The Carole King Musical
Book by Douglas McGrath
Theatre Royal Bath, Mayflower Theatre and Curve
Everyman Theatre, Cheltenham
–

Listing details and ticket info...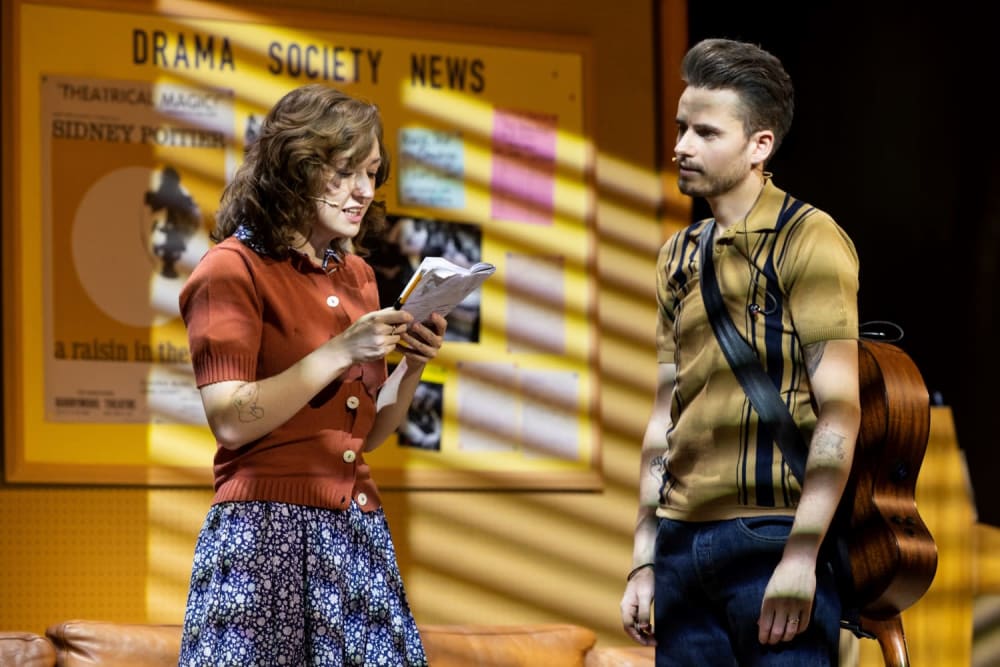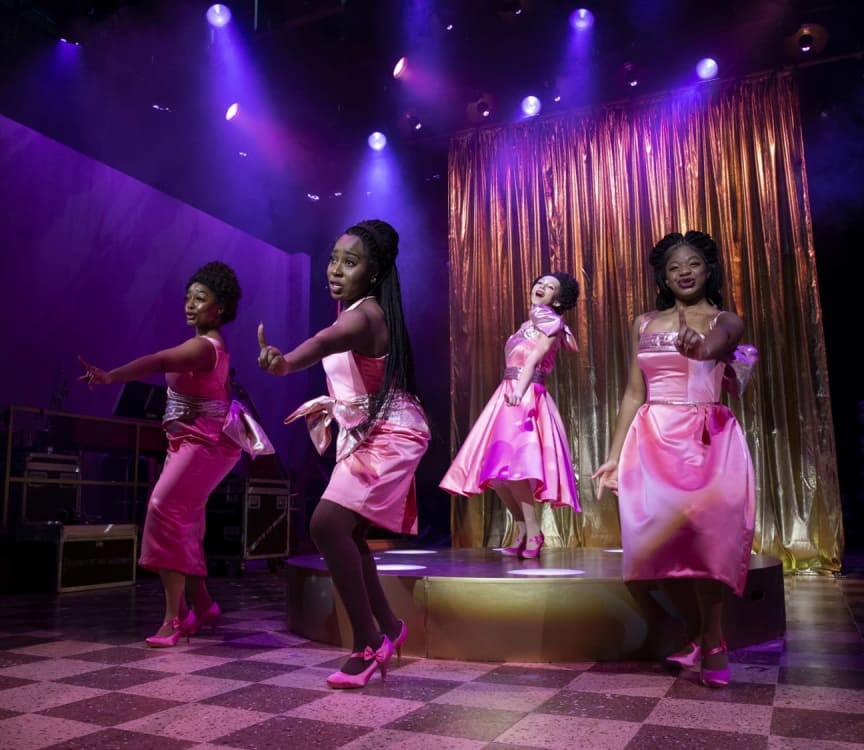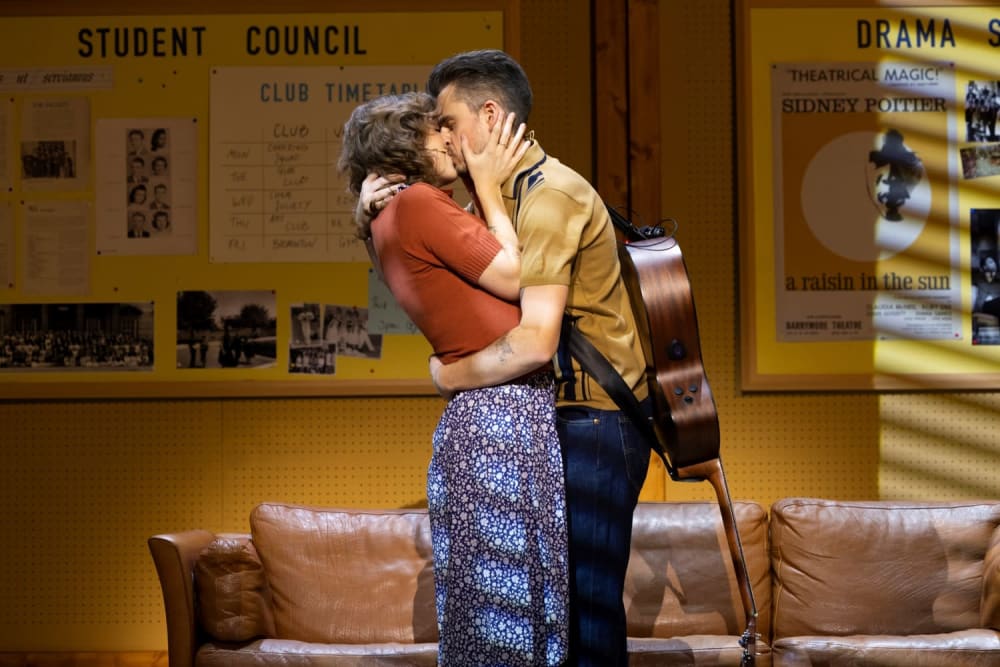 If you can remember what you were doing in the Sixties, they say, you weren't really there. So what a chance to enjoy it if you missed it. And without the headache.

Beautiful is a stomping, stonking ride through Carole King's greatest early hits, all helpfully listed in the programme, that had the audience rising to its feet.
But it's more than that, tracing also the singer's tumultuous professional and marital partnership with Gerry Goffin and their relationship with friends and mass-selling rivals Cynthia Weil and Barry Mann.
And it's a profile of King herself, clever, hugely talented, yet lacking self-confidence off stage, an ordinary girl who at 16 dreamed of living "in the most beautiful place on earth, the suburbs."
The multi-talented Molly-Grace Cutler is terrific in all these roles, tossing off a Bach fugue as easily as those inventive pop song piano arrangements, singing with all the passion and sheer melodiousness of her model. Hearing a recording, it would be hard to tell the difference. Cutler IS Carole King.
She brings an appealing vulnerability to the character too, until the time that she decides to leave the unfaithful Goffin. That resulted in the personal story that became the sensational 1971 Tapestry album, and when Cutler sings and plays "It's too Late" it resounds like a moment of transformation.
Tom Miller has the thankless task of playing Goffin, rightly done with such cool disregard that his return to the scene after misadventures brought an audible "Oh!" of dismay in the stalls.
Barry, played by Jos Slovick, has some of the best one-liners in the show, and some decent songs too. Slovick has a lovely voice and apart from the Carole King numbers, his rendition of "Walkin' in the Rain" is a highlight of the show. Seren Sandham-Davies is a bubbly blonde bombshell as Cynthia, and Claire Greenway does compassion and comedy as Carole's ma.
Many of the cast are multi-instrumentalists as well as singers, and if, not having the benefit of studio pre-engineering, the would-be Drifters were sometimes a little adrift, the Shirelles a little shrill compared with their originals, it didn't matter much. They looked and moved like the real thing.
The audience cheered and stamped at the end. I felt the earth move under my feet.
The show transfers to the Liverpool Empire from Tuesday 15 November and Oxford New Theatre from Tuesday 22 November.
Reviewer: Colin Davison