Beautiful Thing
Jonathan Harvey
Digital Theatre
Released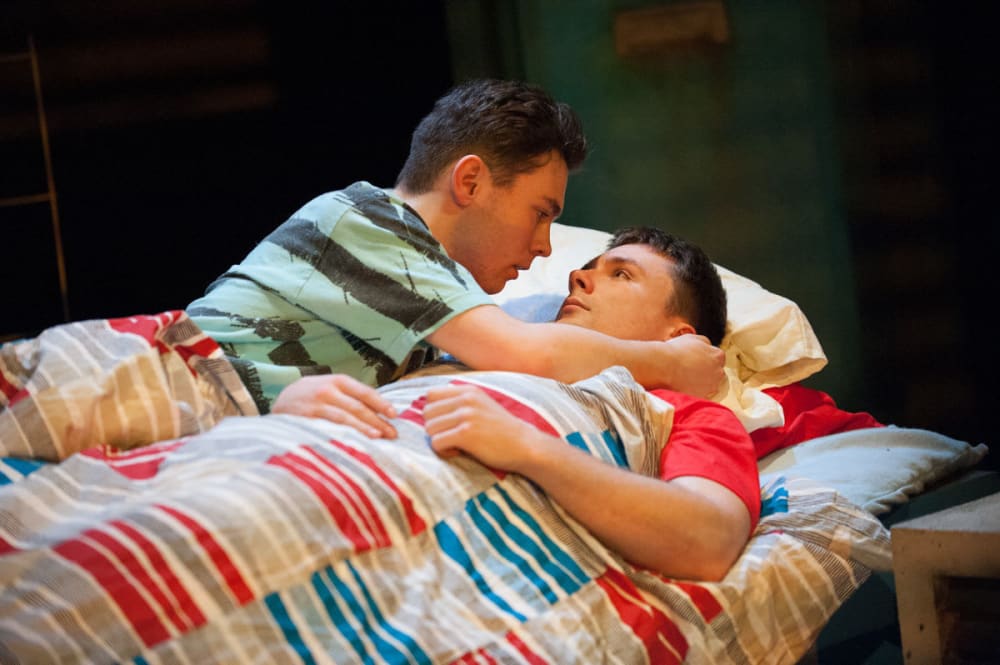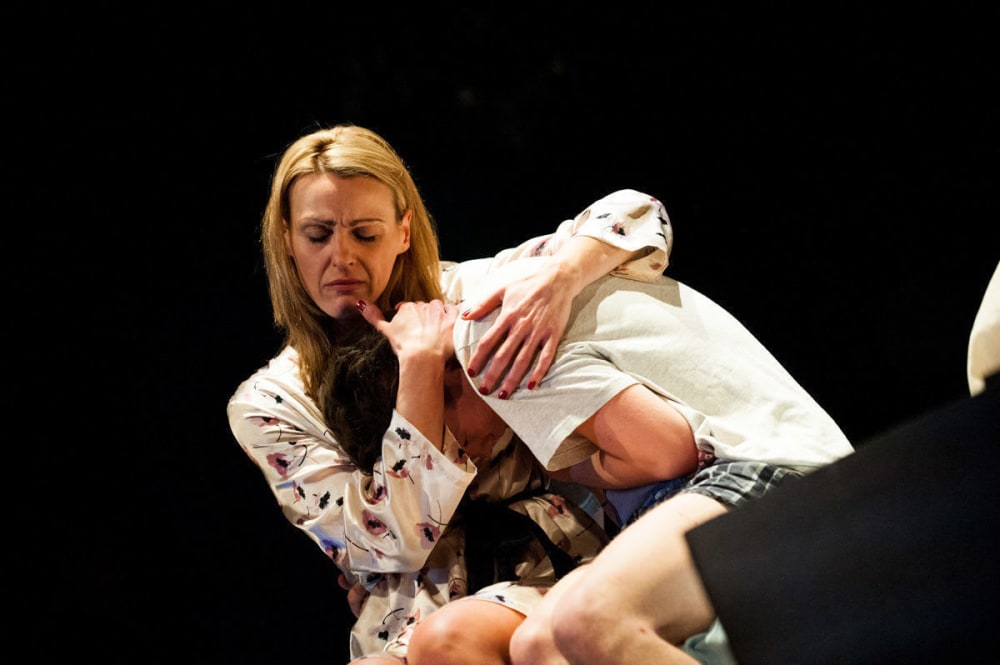 Filmed at the Arts Theatre in London in May 2013, this production marked the 20th anniversary of Jonathan Harvey's iconic gay love story.
It's a tale full of potential for social comment, but Harvey isn't at all heavy-handed with the politics, allowing his characters to speak for themselves. Sandra and Jamie are a one-parent family in London, living between loud-mouthed Leah, a teenager in the '90s obsessed with the 60s singer Mama Cass, and Ste, Jamie's schoolfriend who is regularly physically abused by his alcoholic father and brothers.
Sporty Ste tries to help Jamie to be more accepted at school, where he is a bit of an outcast. One night when Sandra has let Ste stay the night to save another beating from his father, the boys' relationship is consummated in a way that seems surprising, but not unwelcome, to Ste.
This is a gay play in the sense that it is a romance between two young men, but it is not shouting about gay issues or depicting gay characters undergoing terrible treatment due to their sexuality. It is simply a love story, but it doesn't shy away from the added complications of it being a homosexual love story.
Nikolai Foster has a very strong cast for his production. Suranne Jones has already proven her stage acting talent since her Coronation Street days, and here she is perfect as strong mother Sandra, with Oliver Farnworth suitably pathetic as her latest boyfriend Tony who tries a little too hard to be "down with the kids".
As the main couple, there are some lovely tender moments between Jake Davies as Jamie and Danny-Boy Hatchard as Ste, with Zaraah Abrahams as Leah.
The filming and editing (it was recorded over two performances) of the Digital Theatre offering looks extremely good, with some nice quirky titles thrown in. Where it gives away its stage roots the most is in the sound; obviously the audience can be heard at times, but the actors, in projecting to an audience, often sound as though they are shouting and slightly over-egging their playing-down in age, plus the acoustic seems wrong for scenes that are supposed to be outside.
However it doesn't take long to get used to this and become wrapped up in a compelling and often very funny story. Harvey's play, rooted as it is in human feelings rather than current issues, has easily stood the test of time.
It isn't quite like being there, but it's certainly an entertaining and thought-provoking video to watch instead of a film one night.
Beautiful Thing is available to watch or download from Digital Theatre.
Reviewer: David Chadderton