Beautiful Thing
Jonathan Harvey
Tobacco Factory Theatres in association with The Dukes
The Dukes, Lancaster
–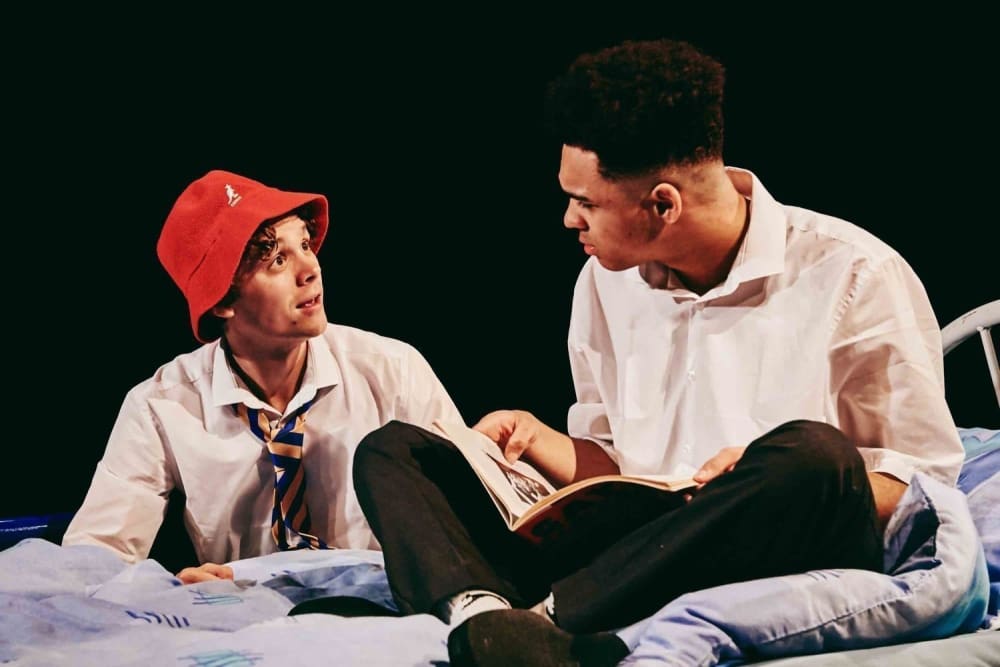 Jonathan Harvey's enduringly provocative play is nowadays probably as interesting to Modern History students as much as their Drama colleagues.
It may be 25 years old but its cult status ensures it can still attract audiences much younger than that. Some might need to smartphone search references to Bill Beaumont, or even Bob's Full House, in the interval.
The period setting remains essential to understanding and appreciating Beautiful Thing. It's set against a backdrop of the repressive Section 28 legislation that outlawed 'promotion' of homosexuality in schools. On a South London estate, two tormented high school teenagers, Jamie and Ste, are confronted with their place and purpose in life, not to mention their sexuality.
Nowadays, of course, the bullying that both endure would come with a social media hashtag attached, while any accepted acronym for gender definition seems to be under daily review.
Jamie's distracted mother, and her spaced-out boyfriend—an excellent performance of hopelessly hopeful hippiedom from Finn Hanlon—are not much help. And even their young contemporary neighbour, with her manic Mama Cass fixation, only confuses things further.
The dramatic weakness to Harvey's play is that those three characters come with far more meat on them than the underwritten central roles. You tend to care more for the plight of potty-mouthed Leah (Amy-Leigh Hickman), or aspirational Sandra (Phoebe Thomas) and her wide-eyed boyfriend, than the young lovers played by Ted Reilly and Tristan Waterson.
All the performances, as we would expect from a Tobacco Factory production, are uniformly thorough throughout, and the debut stage appearances from both Waterson and Hickman do them both particular credit.
The play still has much to say—and warn any generation—about inclusion and acceptance, but nowadays its most transgressive aspect seems to be the insistence on book-ending the whole performance with a community chorus. Seldom the most beautiful thing in theatre!
Reviewer: David Upton