Beautiful Thing
Jonathan Harvey
Tobacco Factory Theatres in association with The Dukes Lancaster
Tobacco Factory Theatres, Bristol
–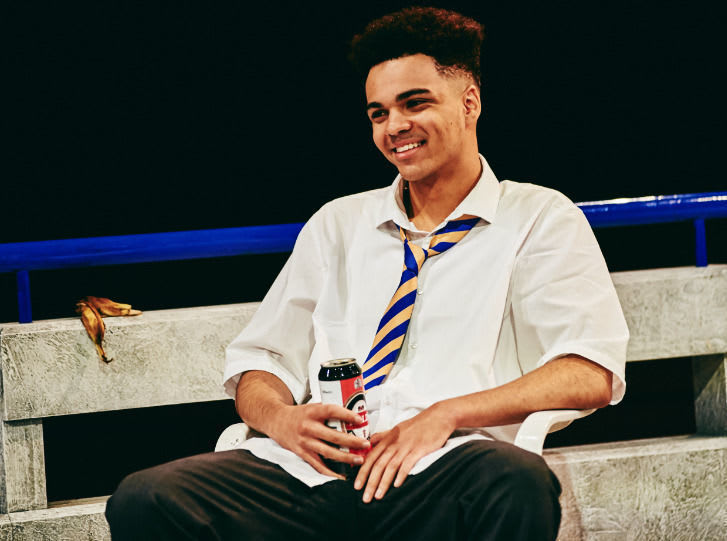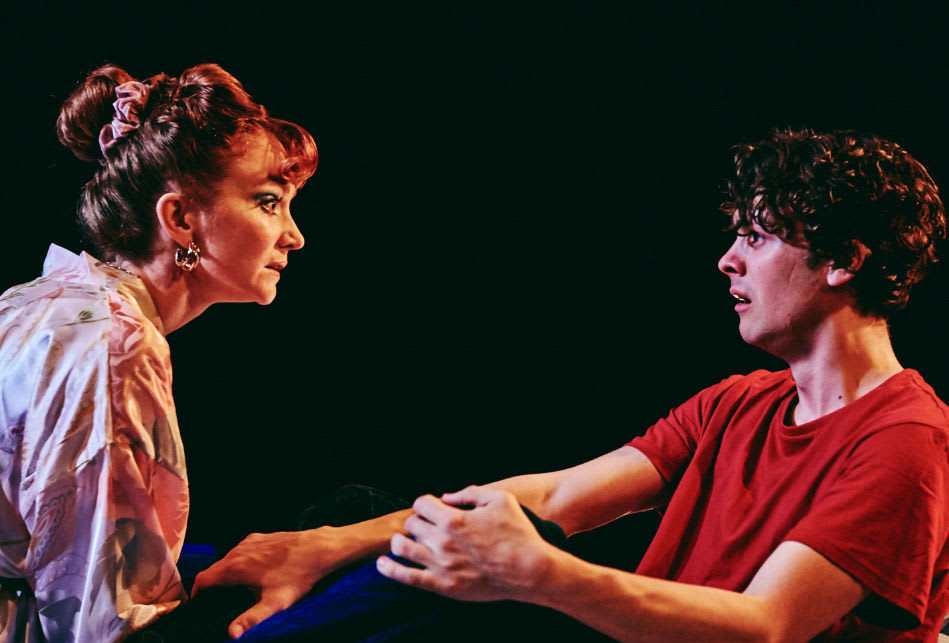 It's the 25th anniversary of Jonathan Harvey's play, later a Channel 4 film, about a coming-of-age relationship between two adolescent schoolboys. In 1993, this celebration of love whatever its guise struck a chord with the LGBT community and challenged pervasive anti-gay sentiment. An AIDS epidemic was taking its toll and teaching about the acceptance of homosexuality in a family context was banned in schools.
Times have changed and so here has the message. Though the recently reported rise in hate crime is a reminder that today's inclusive society may be little more than a veneer, Mike Tweddle's nostalgic direction and the involvement of a community choir lends this revival a mood more homespun and heart-warming than revolutionary.
Beautiful Thing charts the growing affinity of shy, bullied Jamie and sporty Ste, both living on a south London council estate. Jamie's mum Sandra works all hours in a pub to make ends meet, his father has long-since vanished. Ste lives with an alcoholic father and drug-dealing brother. When he is abused one night for burning the bubble and squeak, Sandra takes Ste in, warning that the only space for him to sleep is top-to-toe with Jamie.
From here burgeons a teenage romance like any other, nervous and hesitant. Yet it's layered with further sensitivities; each boy struggling to accept his own sexuality and vulnerable to the prejudices of the outside world. Ted Reilly and Tristan Waterson as Jamie and Ste convincingly portray this awkwardness, their tentative relationship developing within the confines of schooldays and the council estate.
Harvey's writing is still sharp and funny: as Jamie reads aloud to Ste from the pages of his mum's Hello magazine, the pair discuss Sally from Coronation Street. In a later scene, progressing to the listings in a gay magazine, Jamie tells Ste with confidence that frottage is a kind of yoghurt.
Anisha Fields's understated set cleverly creates a council estate with concrete barriers and coloured metal frames and there's a London Road vibe in the choir representing the estate's inhabitants, complete with hanging baskets and potted plants. The music that underlines the action is a mixed medley: Mama Cass from the counter-culture of the sixties, a throwback to more experimental times, and nineties reminiscences in the soundtrack and a choral rendition of Nirvana's "Smells Like Teen Spirit".
There's little opportunity for the boys to escape; when they opt for the supposed anonymity of a gay bar, word spreads quickly. As in A View from the Bridge, Tweddle's debut for the Tobacco Factory, the principal characters find themselves bound by strictures of class and community.
Yet support is found in unexpected places; from mouthy, trouble-making Leah, played with spirit by Amy-Leigh Hickman, from Sandra's pseudo-hippy boyfriend Tony (Finn Hanlon) and eventually from spiky, battle-hardened Sandra (a wonderfully feisty Phoebe Thomas) herself. There's more than one sort of love on display and the bond between mother and son that endures despite their fighting is poignantly reaffirmed.
Although its ending feels over-sweet and under-powered, this is an endearing revival and sentimental backwards glance that will resonate with anybody who grew up in the nineties. It may lack the cutting edge of Beautiful Thing's original breakthrough but succeeds on the level of tenderly capturing the precious volatility of a first love that strives for acceptance against society's prejudice.
Reviewer: Claire Hayes