Beauty and the Beast
Peter Duncan
Oxford Playhouse
Oxford Playhouse
–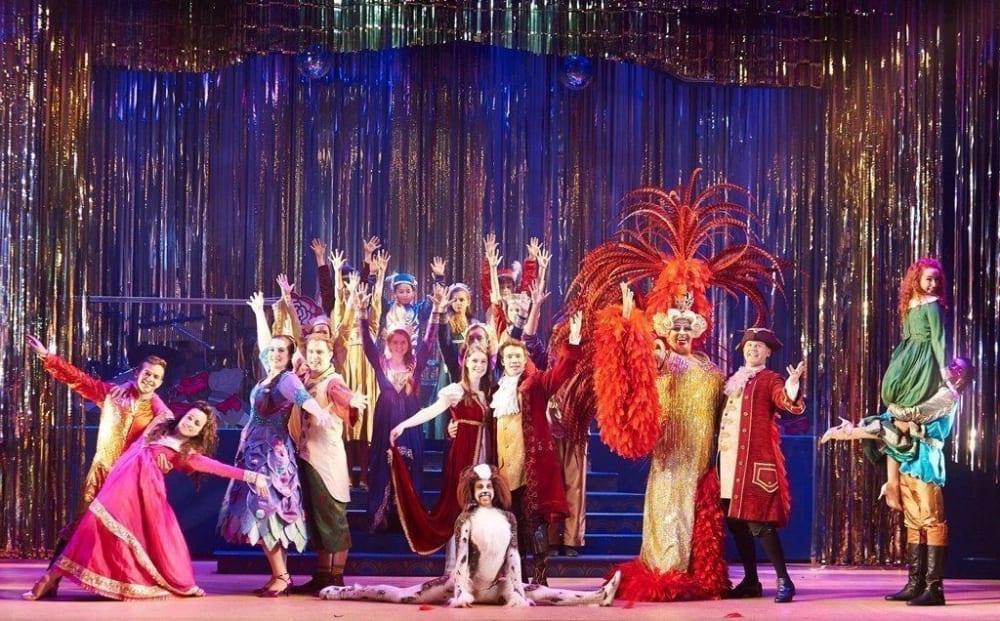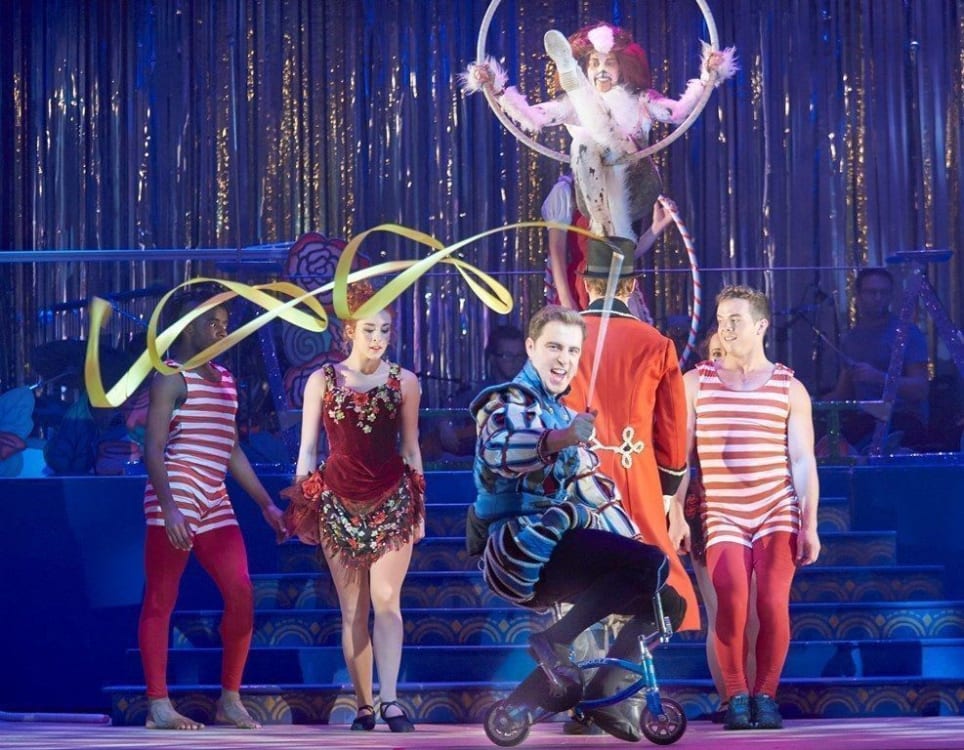 This year's sixth most popular pantomime title, Beauty and the Beast, has been ever-growing in popularity since the 1991 Disney film of the same name. A pantomime once widely produced in the Victorian era, the title has many incarnations, but the latest by Peter Duncan is somewhat confusing.
After a wordy prologue, we learn that the Beast is set to die after his 100-year curse is coming to an end. Only Beauty can save him, and she must fall in love on her own accord. Aided by Fairy Sponge, she ventures to the castle as a bargain for her father's mistake and there a series of scenes and characters play out which are all in her mind.
The show's programme notes reveal that dreams play an important role in the original story, but here they seem to act as padding as an imprisoned Beauty dreams of the circus and Hollywood via Bollywood. Whilst impressive musical numbers, in which the talented ensemble execute their dance moves and acrobatics with precision and flair, they act as a diversion to the plot, which itself is rather baffling at times.
Duncan's re-telling of the tale has Fairy Sponge bringing the characters in Beauty's dreams to life. Dame Jolena Jollychops and her son Jolly Jack are figments of her imagination, who, along with the Beast's former self, help convince her to fall in love. However, the narrative is not as clear as it could be and, as the characters reflexively comment on their predicament, yet another layer of confusion is added before the final strand when at the show's conclusion it is revealed Beauty was a Princess all along, frozen in ice for 100 years until the right moment.
In amongst the mayhem, Duncan has decided to dispense with a performer playing the Villain, opting instead for the evil Witch's Eye, a Big-Brother Style talking CCTV camera with laser lens watching Fairy Sponge's every move. Whilst able to summon boos with the pre-recorded voice, the lack of a physical performer does upset the balance somewhat and focuses the narrative on fixing the Beast, rather than a battle between good and evil.
As Fairy Sponge, Helena Raeburn makes for a quirky Immortal with Sammy Andrews a squeaky clean Beauty. Doubling as Beauty's Father and the Beast, Alan Vicary does a fine job, although the Beast's bandaged face gives him a sense of a burns victim and is much removed from the smiling cartoon animal used on the show's publicity.
Leon Craig's giggling Dame brings a wonderful sense of chaos to the pantomime stage as she whips up the crowd and Dave Bibby as her son channels Brian Conley and Basil Brush to create a fine Comic.
An acrobatic dog in the form of Kate McWilliam's Tumbletoes becomes a firm favourite as she leaps, flips and contorts, whilst Michael Pickering's Prince George remains regal and fine voiced as he tries to woo Beauty and break the curse.
A cross between Alice in Wonderland and the Royal Variety Performance, although at times confusing, this Beauty and the Beast boasts a solid cast bursting with talent.
Reviewer: Simon Sladen