Beauty and the Beast

Guildford Fringe Theatre Company
Godalming Borough Hall
–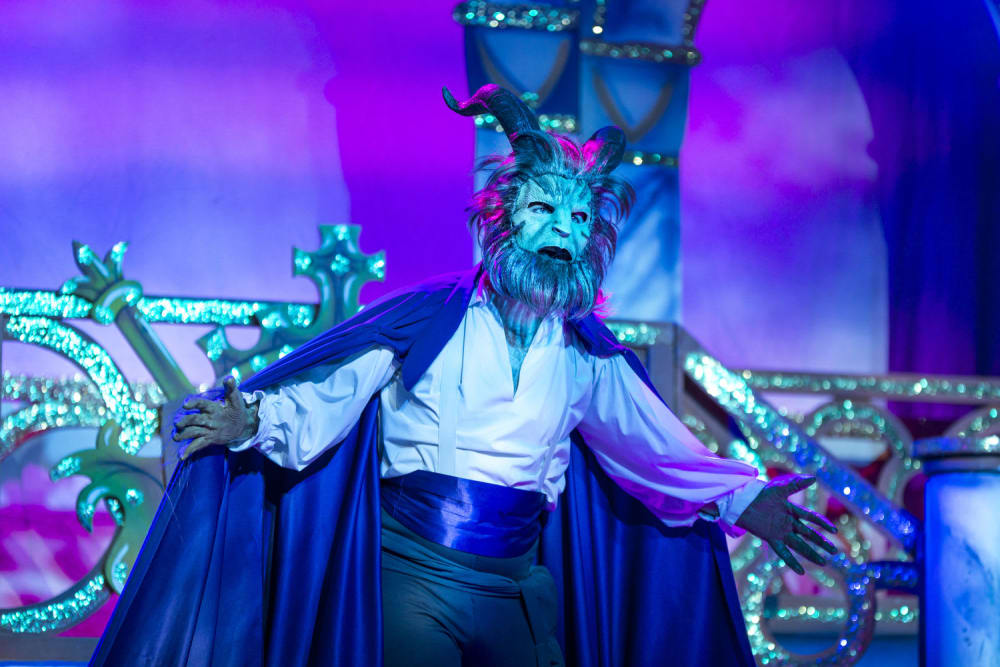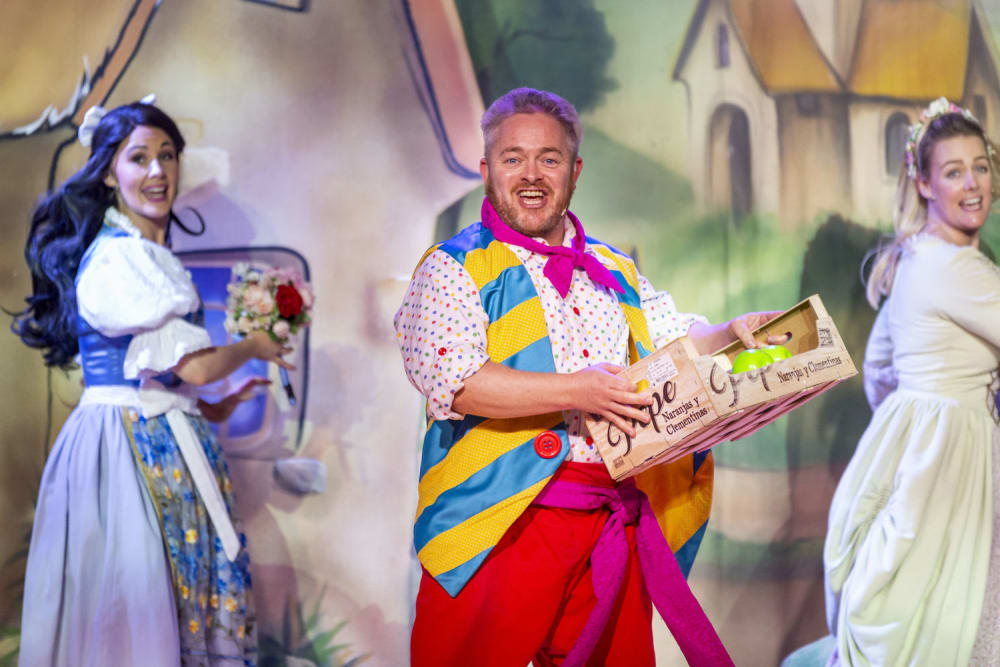 Beauty and the Beast, Guildford Fringe theatre's production at the Borough Hall, Godalming, faced more hurdles than many to actually make it on to stage. Full kudos to the company then for making the performance work for an online audience. Originally planned to run 12–26 December, the tier move for this part of Surrey led to the dates moving online from 19–31 December.
This is a traditional panto in many senses and even has lots of "Oh, no you're not!" moments which the live audience obviously enjoyed joining in with. There is also a great deal of theatricality on display here which elevates the performance to something a little more dramatic than an hour of jokes and songs.
Maria Coyne as Beauty is wonderfully tuneful, particularly in her first solo "Astonishing" which is delivered with a sweet intonation and is pitch perfect. Coyne is a strong lead and has a wealth of musical theatre experience which is clear to see throughout the performance. Her duet with Jordan Wheatstone as The Beast works particularly well, a beautifully melodic "Shut up and Dance with Me".
The comic relief is provided by Philip Day as a larger-than-life Dame Dominique and Ben Redfern as the cheeky Potty Pascal and they both work well as a duo, bouncing off each other throughout. Their comedic turns are perhaps stronger than their singing, but in lots of ways this is less important than their ability to engage the audience. "The Twelve Days of Christmas", for example, is delivered with energy and terrific timing and is a highlight of the show. Also funny for her pure devilish turn is Lily De-La-Haye as Sybil, who seems to enjoy insulting members of the Surrey-based audience! De-La-Haye has a powerful voice, both speaking and singing, and this works well in creating the evil aspects of this particularly story.
The mix of original tunes and covers of pop songs works well in keeping the audience engaged. It is interesting to hear versions of well-known songs almost taking a new form, with "Someone You Loved" working particularly effectively as a duet between Coyne and Wheatstone, who have singing voices that really do complement each other. Indeed, in this classic French fairytale, the relationship between the two leads is so important. Coyne and Wheatstone manage to master this in a way that doesn't seem forced or trite and this is perhaps the high point of this particular panto.
The cast works well together and, despite some transitions being a little slow, there is a great pace that makes the 70 minutes (without an interval) fly by. Charlotte Wyschna deserves a special mention for her choreography and dancing, both of which are executed effectively and add movement to the piece, often making it seem as though the cast is much larger than the eight performers. This is certainly true of the finale, which ends the show with great aplomb and drew a rapturous applause from the live audience.
Full marks then for effort from this panto team. To make a live performance work so well on screen is a real credit to all those involved, particularly as the intentions were for this to be a live event. For those who missed out this year, the same team will present Cinderella in 2021, when hopefully we can all enjoy the performance from the comfort of an actual theatre seat.
Reviewer: John Johnson